Primed and pruned
To keep roses growing their best, whilst reducing the likelihood of pests and diseases, they need proper pruning. However, this will vary depending on the type; climbers, shrub, and rambling roses will all differ in the specifics. Nevertheless, there are general tips that can be used on any type.
Firstly, cut to an outward-facing bud to encourage an open-centred shape rather than compact and dense growth in areas. It's also useful to prune away any closely positioned stems that could compete for space. For climbing or rambling roses with a spreading habit, pruning some stems to inward-facing buds will result in more outward and upward growth.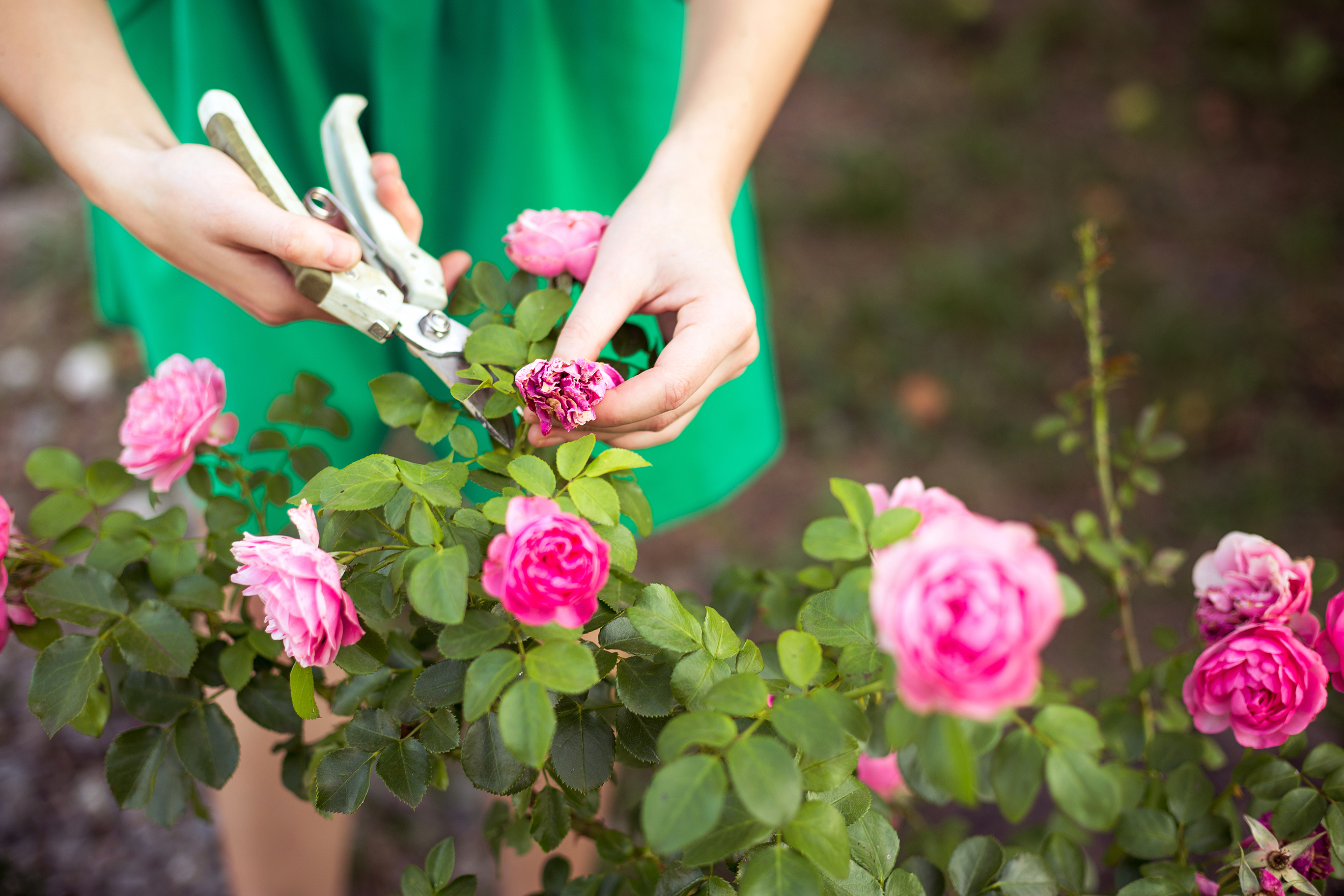 Another general tip is to prune away any unproductive, short and stubby stems, as well as twig-like stems.
Climbing contenders
Between November and February, prune side shoots on climbing roses. With these, leave the main framework as it is, unless they have grown past the wall or support that is in place. Remember when pruning the side shoots to cut just above the bud that is facing the direction that you'd like the new stem to grow in. Once pruned, tie any stems to the support so they are in prime position for flowering.
A lovely climbing ornamental plant with bright pink flowers with a strong fragrance is 'Gertrude Jekyll'. This is a stunning short climber that will suit a doorway so you can make the most of the delightful fragrance.
Pruned patios
Patio roses are best pruned in late winter when growth is kickstarting. February is prime time in milder areas of the UK, but in colder regions March is best. Potted patio roses are shorter, compact flowering bush roses, which can be pruned by cutting back twiggy stems and cutting the main stems down by one-third.
This is also the time to remove shoots to keep the shape intact. 'Red Hat Lady' is a lovely patio variety that blooms classic, romantically red roses with a light scent. Feed them with Miracle-Gro Rose & Shrub Continuous Release Plant Food and the flowers will grace your garden through summer.
Similarly, weak and twiggy growth of miniature roses can be cut back to encourage new shoots. In addition, pruning older growth down to near soil level can be beneficial occasionally. Doing this encourages strong growth from the base of the plant.
When planting in containers, the specialist formula in Miracle-Gro Peat Free Premium Rose, Tree & Shrub compost ensures the plant gets the right combination of 14 vital minerals. The ericaceous formula guarantees glossy green leaves, whilst the Fibre Smart™ Technology ensures an optimum balance of air and water to help the roots grow healthy and strong.
Sophisticated shrubs
Repeat-flowering shrub roses are a must-have, and to keep them growing happily and healthily, prune them from January to March. With shrub roses, it's important to remember that the more they are cut back, the more foliage will grow rather than beautiful blooms. Therefore, they only need light pruning because they flower on older growth.
It's ideal to keep the framework maintained but reduce the new growth by up to one-third and shortening strong side shoots to two or three buds. With repeat-flowering varieties, it's essential to deadhead blooms as they fade to encourage more flowers to grow. 'Lady of Shalott' is a beautiful repeat-flowering shrub rose with rich orange flowers that are popular with pollinators.
Rambling roses
Unlike most other rose types, rambling roses should be pruned straight after flowering from July to August. Leaving them unpruned can result in a messy appearance of branches and not many flowers. Unlike climbing roses, rambling roses tend to flower once around June, so when the flowers have been deadheaded, pruning should be carried out.
If their support, such as the pergola or arbour has been covered, one in three of the oldest stems can be completely removed. Any side shoots can be pruned back, leaving around one third in place.
'Malvern Hills' is a beautiful rambling roses with soft yellow flowers with a light musky fragrance that will suit an arch perfectly in a sunny or partially shaded spot.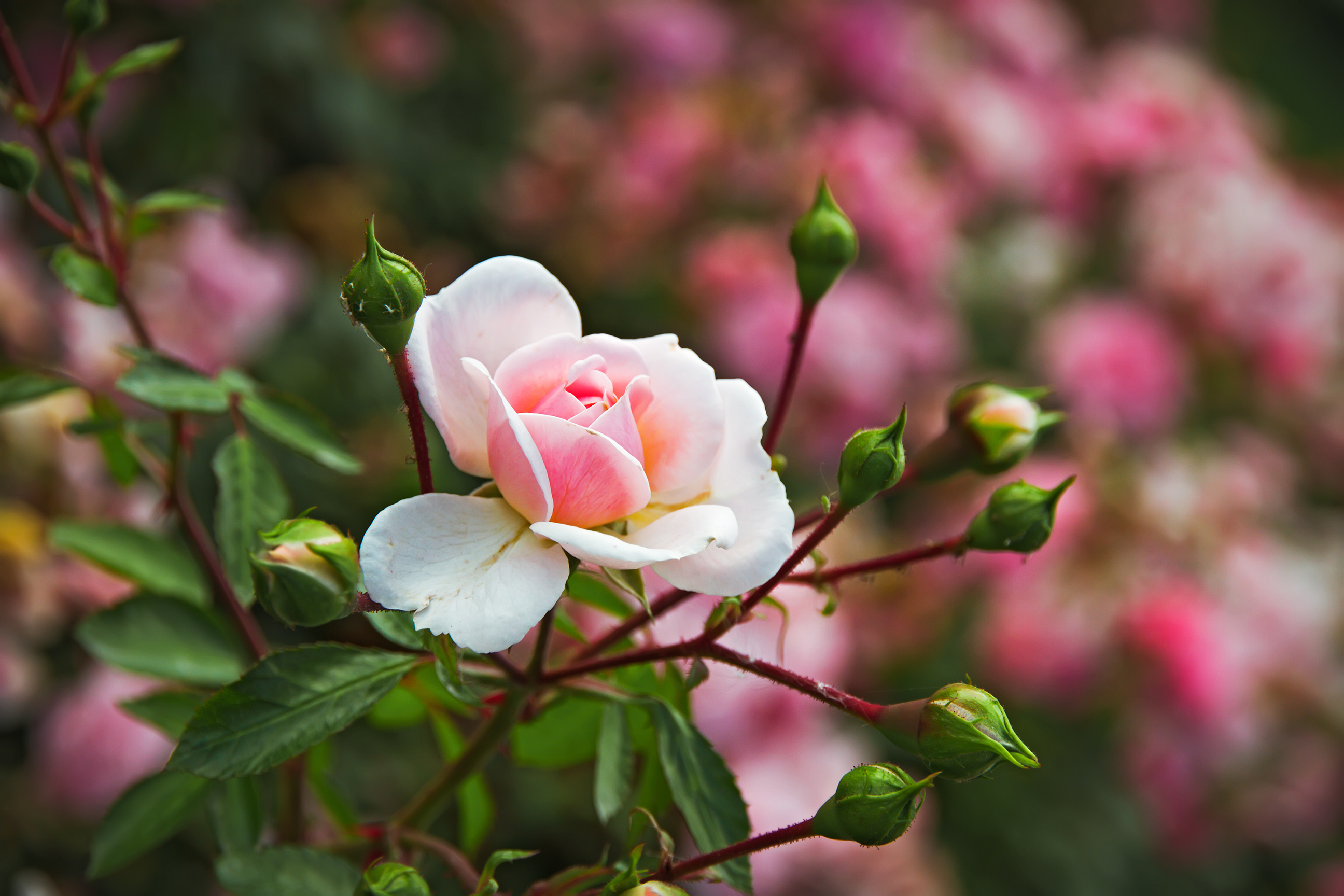 Down with disease
Unfortunately, roses can become victim to a variety of pests and diseases. But, keeping on top of your care can prevent or reduce the likelihood of this happening.
To protect your prized roses from aphids, blackspot, and powdery mildew, the RoseClear 3 in 1 Action which is so straightforward to apply. At the first sign of disease or an aphid attack, use the gun to spray directly onto the leaves until they are wet. This will protect the plants for up to 21 days when the plant can be sprayed again.
If you are looking for a romantic rose to add to your garden, there is sure to be one to climb or cover your pergola or arch, or a variety to sit pretty on your patio. Caring and pruning properly will ensure they are garden plants that will brighten your beds and borders for longer.