Growing up
Some climbers are suited to large, open walls and others are more tender or prefer a spot with full sun. Therefore, the choice of plants will depend on the space you want to fill or the position of your structure.
Even if you have a small urban or balcony garden, you can still bring in the beauty of climbers. Grab hold of a trellis and use it as a structure to grow plants such as Passiflora (passionflower) which has exotic looking flowers that thrive in a sunny but sheltered spot. Give them a good start by planting in Miracle-Gro Peat Free Premium All Purpose Compost that will feed the plant for 3 months and help the roots grow strong. 'Amethyst' is an evergreen passionflower, so will provide privacy and structure all year round, perfect for a balcony garden.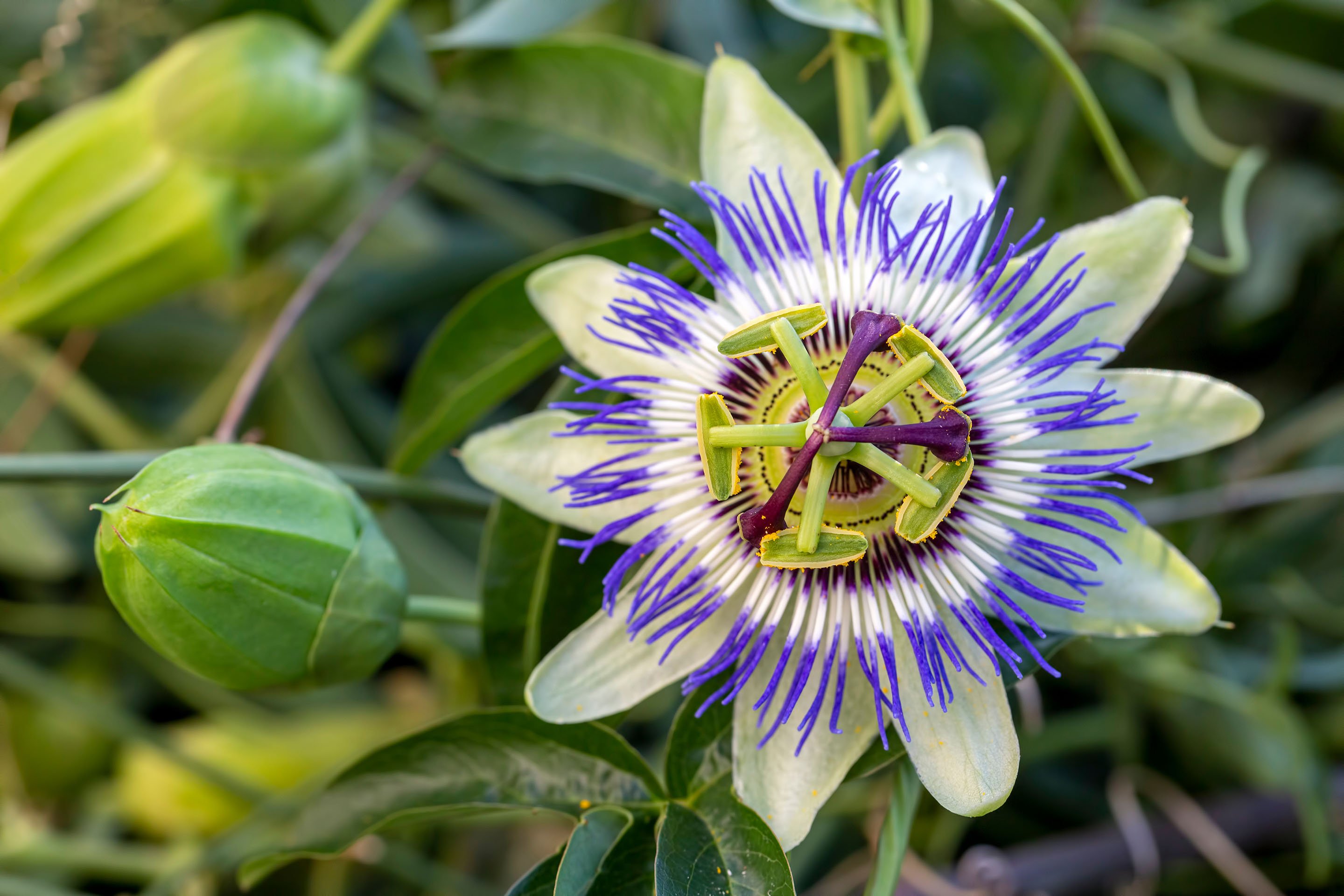 For closed and cosy spaces, climbers can add fragrance for an added dimension to the space. Jasmine and honeysuckle are great contenders for perfumed climbers where the aromas can accompany your relaxation or socialising time.
Across the sea
When thinking of climbers, it may conjure up images of chocolate box cottages covered in roses or wisteria, however you don't need a cottage to have a charming and character-filled garden.
If your dream garden is one reminiscent of courtyards that bring nostalgic memories of family holidays, full of rustic furniture and colourful plants, Mediterranean gardens can incorporate climbers having great effect. For example, Abeliophyllum distichum (white forsythia) scrambles up structures with its slender branches that are covered with dark green foliage.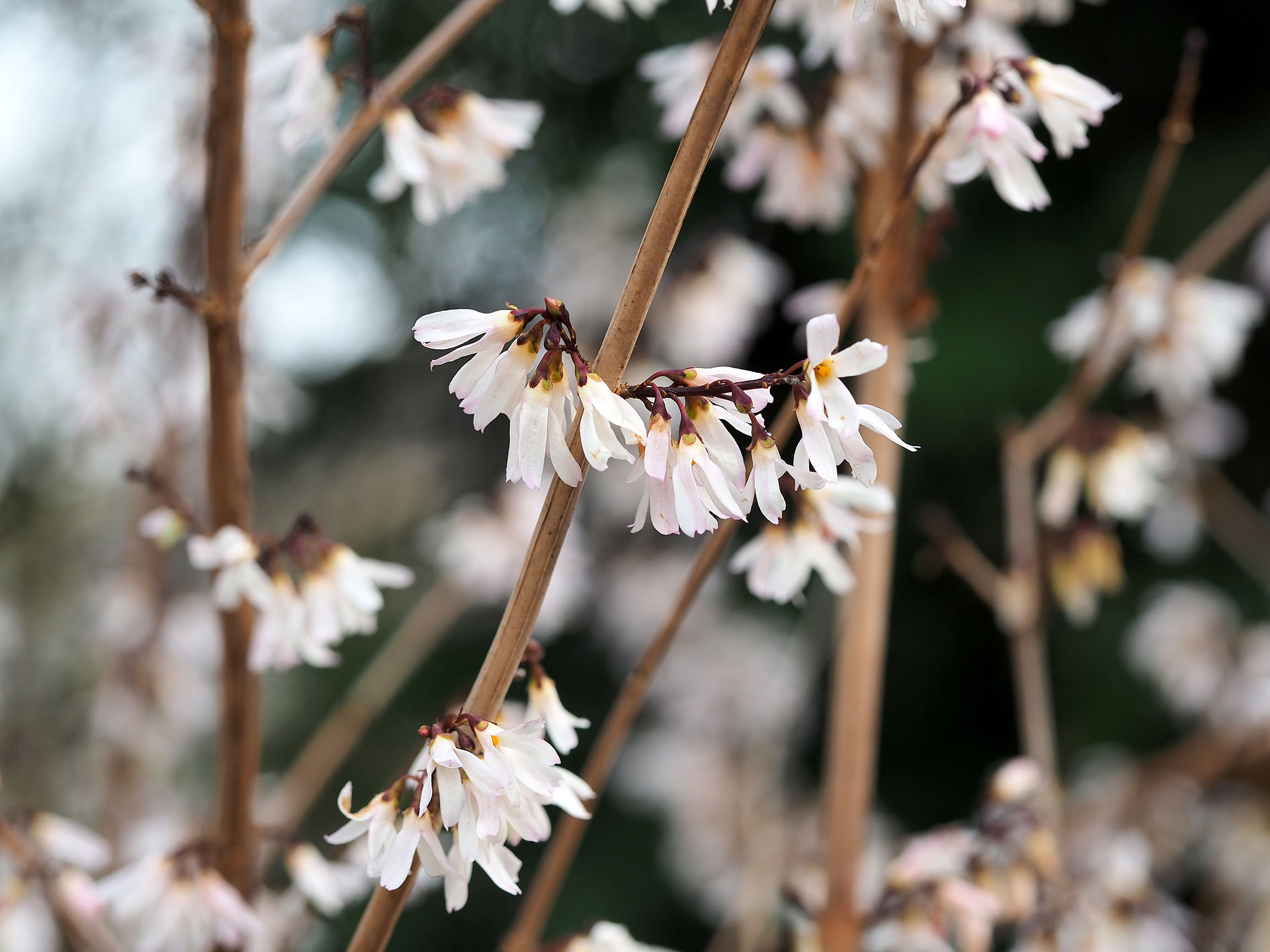 Position this perfumed pick next to a cosy bistro set where you can enjoy alfresco dining with loved ones. In winter and spring, fragrant white-pink flowers bloom with a delightful almond aroma. They will happily grow in a sunny but sheltered spot, give them a good start by planting using Miracle-Gro Peat Free Premium Rose, Tree & Shrub Compost which has a special formula balanced with added iron to deliver glossy green leaves for that extra shine.
When thinking of coastal gardens, the plants that spring to mind include Echium, Eryngium, Armeria maritima, and Erigeron, for their interesting textures. However, Campsis radicans (trumpet honeysuckle) brings bright fiery blooms through summer and autumn that evokes feelings of coastal, seaside sun where it climbs and clings with its aerial roots.
It's all rosy
On the other hand, if you are opting for a classic climber, roses are a win-win with a huge variety of climbing and rambling types to choose from. If you have a large structure to cover, 'Paul's Himalayan Musk' is a tall rambling rose with pink-white rosette shaped flowers with a strong and musky fragrance. The vigorous climber is also well suited to be grown into a large tree, having a stunning impact and add even more allure.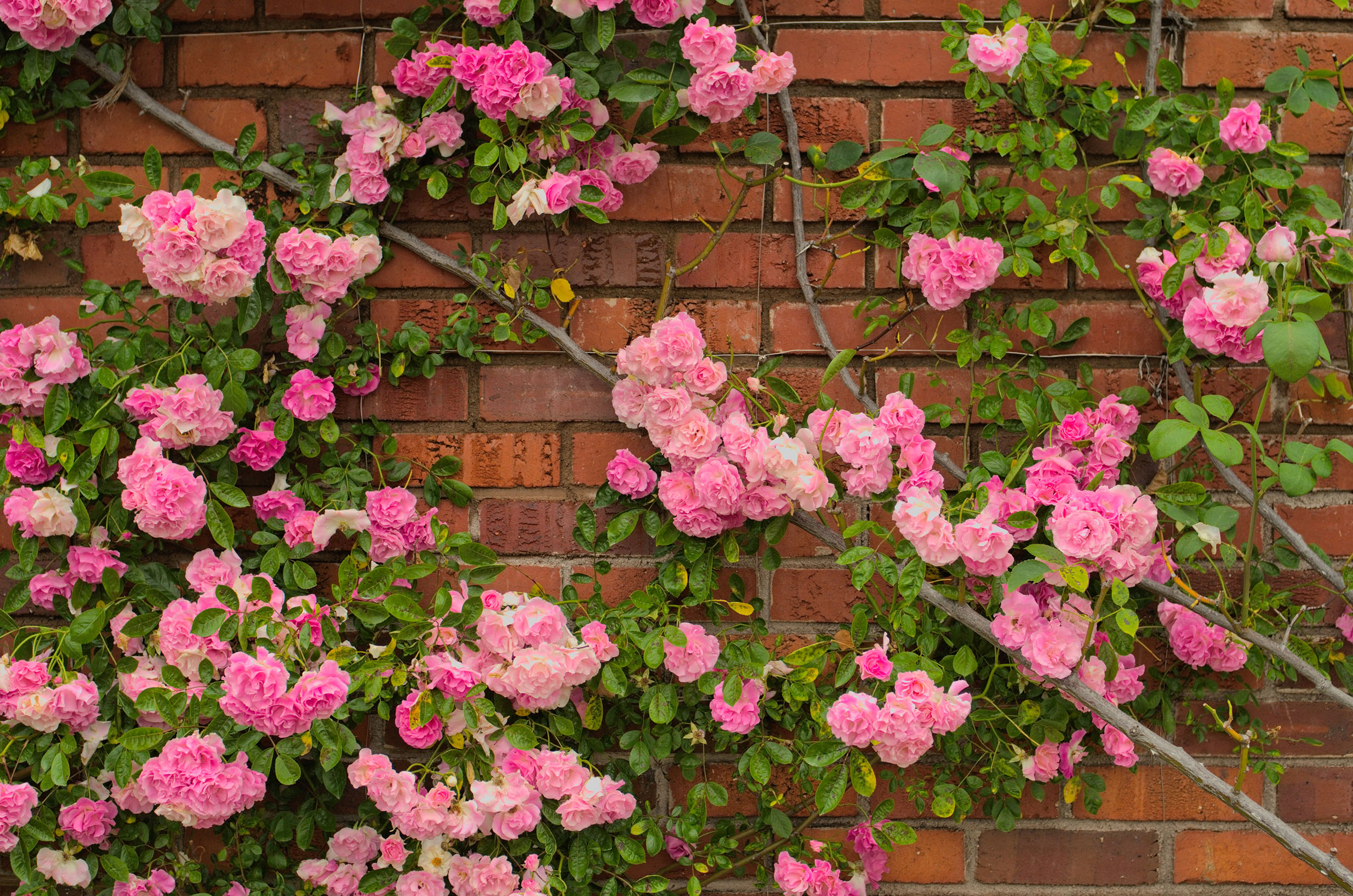 For deep pink flowers that fade to white, 'Minnehaha' has small flowers that look fantastic framing a home, arch, or pergola where the light fragrance will greet you when you pass by. Both varieties are once flowering, so make the most of the show by feeding with Miracle-Gro Rose & Shrub Continuous Release Plant Food which feeds shrubs for up to 6 months, and helps flowers to grow twice as big with twice as many blooms.
Climber care
Bear in mind with climbers that their position can mean they aren't exposed rainfall. For example, if they are growing up the outside of your home, the eaves may limit the moisture that is able to reach the plant. Therefore, it's best to plant climbers around 30-45cm away from the base of the wall which will allow water to reach the roots as well as leaving enough space for roots to grow well.
Climbing plants can get out of hand, and properly pruning will keep them in check whilst encouraging stronger growth and better flowers. Deciduous climbers can be pruned in autumn once growing season is done, but bear in mind that late flowering clematis should be pruned in spring. On the other hand, evergreen climbers should be pruned when flowering has finished. These tend to need a light prune just enough to keep them in shape.
When pruning, consider the shape that you want to keep, and then remove any dead, diseased, or damaged stems, as well as any growth that's growing in the wrong direction.
No matter the style or size of your garden, you can grow climbers that will transform your walls and structures into areas that are thriving and bursting with life.