Not only is composting good for the environment because it allows organic waste to get straight back into the soil rather than going to landfill, but it is great for other reasons too. It's kind to your garden, the ecosystems within your garden, your wallet, and the environment too.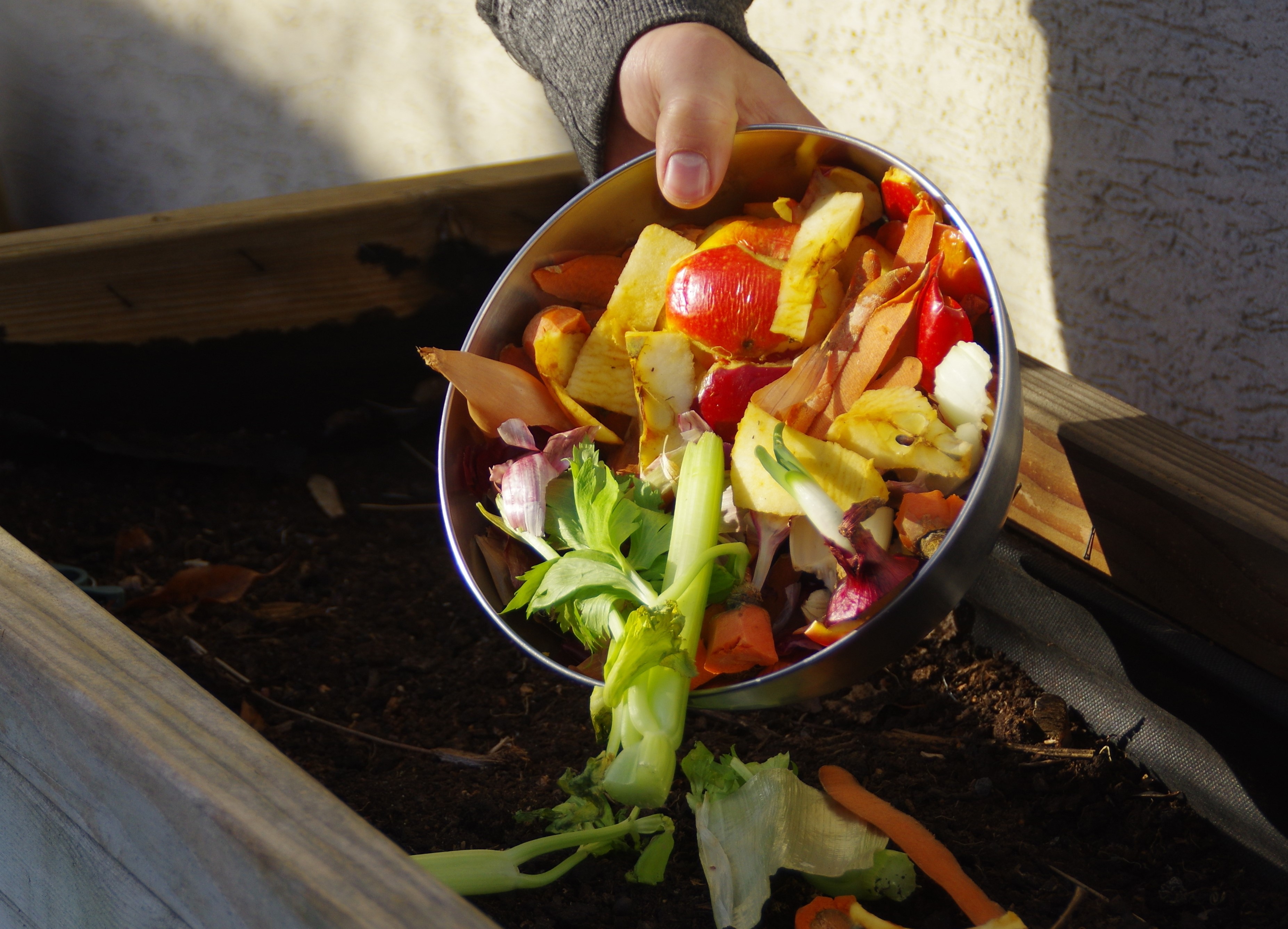 By consciously putting food and garden waste into your home composter rather than sending it to landfill it will create significantly less methane, so it's a win-win. In total, just one year of home composting can save global warming gases equivalent to the CO2 that your kettle produces in one year.
Choosing a composter
You can't compost without a compost bin, and there are a few things to consider before choosing which one will suit your space. Plastic compost bins are incredibly popular. They're handy because you can add materials to the top, and there is a hatch at the bottom. This hatch enables you to access the compost from underneath, whilst the rest of the compost decays towards the top.
Placing your compost bin directly on soil without a base will allow drainage and access to soil organisms to assist with the speed of composting. However, if the site is on a hard surface, add some soil to the bottom of the compost bin.
You can buy plastic bins from your local garden centre. Also, some councils offer them at a discounted rate, so be sure to check with them first.
Alternatively, start from scratch and make your own compost bin. Give yourself a weekend DIY project and make your own square wooden compost bin using wooden pallets or corrugated iron. They generally have no lids and slatted slides to keep air circulation at a maximum. However, it's a good idea to cover with tarpaulin or an alternative to protect it from rain. Excess moisture in your compost bin can cause unpleasant odours. So, to solve this issue try adding dry materials and carbon-rich 'browns'.
This type of compost heap is better for large gardens, that way you can position it away from your home, so it's not close by if it does begin to smell.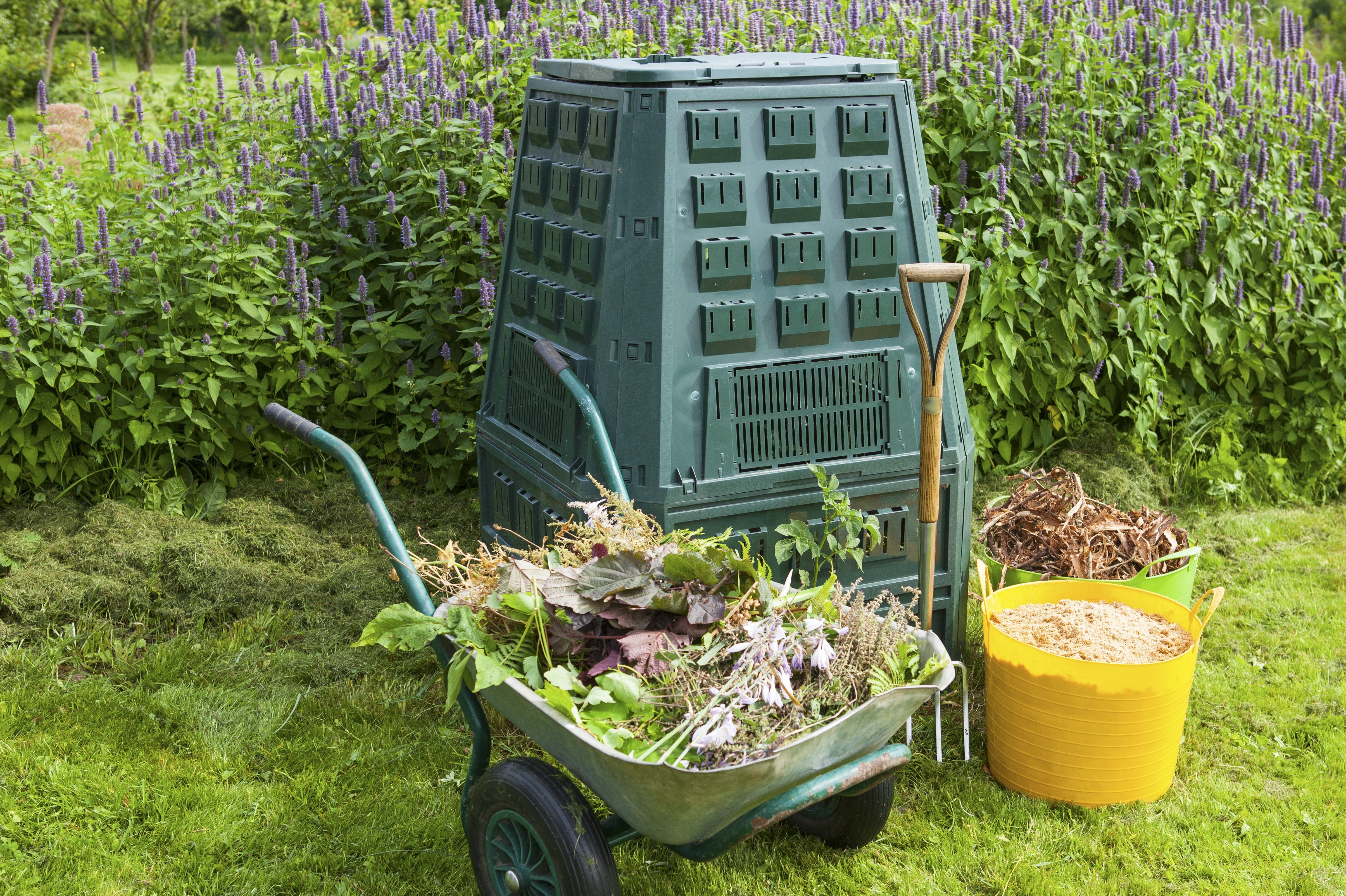 Materials to compost
Among some of the materials you can compost are fruit and vegetable scraps, stale bread, coffee grounds, cardboard, tea bags, grass clippings, and vacuum cleaner dust. This waste is categorised into brown waste which is rich in carbon and green waste that is rich in nitrogen. Getting a balance of both is important so the mixture rots quickly and isn't too dry or too moist.
To encourage the process, add the easy to use pellets of Levington Organic Compost Maker to the mix. This is high in nitrogen, so stimulates bacteria growth when stirred in. Further help the procedure by forking or turning over the compost every couple of weeks.
Avoid adding materials such as meat and dairy as these can cause bad odours that can attract vermin. Similarly, don't mix in dog or cat poo because it can contain harmful bacteria and also create unpleasant smells.
Productive process
You'll know when the compost is ready when the mixture is dark brown in colour, crumbly in texture and has an earthy, woodland scent. Depending on your compost heap or bin, you'll get the compost in different ways to add it to your garden.
Adding the compost to soil will improve the structure by improving drainage in clay soils and water retention in sandy soils. It'll also help to provide necessary nutrients such as nitrogen, phosphorus, and potassium. Whilst helping out the soil it also improves biodiversity in the garden by encouraging worms, fungi and insects to break down waste.
As well as adding homemade compost to your borders, you can add Miracle-Gro Peat Free Premium Border Booster Soil Improver whilst you wait for your goodness to be ready. The 100% organic blend of ingredients helps to improve the soil condition and encourages the development of stronger roots.
All that's left to do is decide which compost bin is right for your home and get composting. Getting the right balance of brown and green materials is important to get the right consistency to add to beds, borders, and containers to add a nutrient boost.