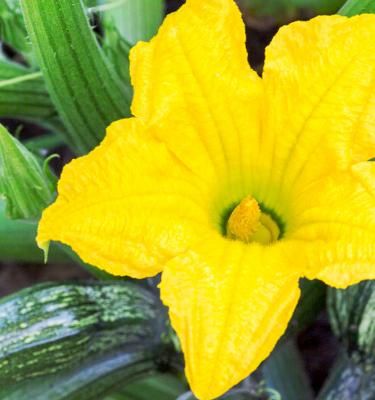 Marrows and squashes (Cucurbita pepo, Cucurbita maxima, Cucurbita moschata)
Marrows and squashes are versatile vegetables - they can be roasted, steamed or stuffed - and provide a flavourful addition to a meal. The yellow flesh of butternut squash is extremely tasty. Best of all, ripened winter squash can be stored in a cool place for several months.
Marrows and courgettes are the same - leave a courgette to get too big and it matures into a marrow! If you want to grow marrows, it's better to choose a variety specifically bred for this purpose.
Most families only need 1 or 2 plants of each to be self-sufficient in these prolific producers.
---
How to grow marrows and squashes
Cultivation
Marrows and squashes need a sheltered position in full sun and a fertile soil that holds plenty of moisture.
They are large, spreading plants, so need plenty of room, spacing them up to 90cm-1.2m (3-4ft) apart. Some more compact varieties are available.
For best results, they can be grown in planting pockets. Roughly 2 to 3 weeks before sowing seed or planting out, dig a hole 30cm (12in) square and deep and fill with a mixture of compost or well-rotted manure and soil. Leave a low mound at the top and sprinkle a general granular feed over the soil.
Marrow and squash varieties
Study the seed racks and choose your preferred shapes and colours. Good varieties include:
Marrows: Badger Cross, Long Green Bush, Table Dainty, Tiger Cross
Summer squashes: Custard White, Patty Pan, Peter Pan
Winter squashes: Butternut, Cobnut, Sunburst, Sweet Dumpling, Turks Turban, Vegetable Spaghetti, Waltham Butternut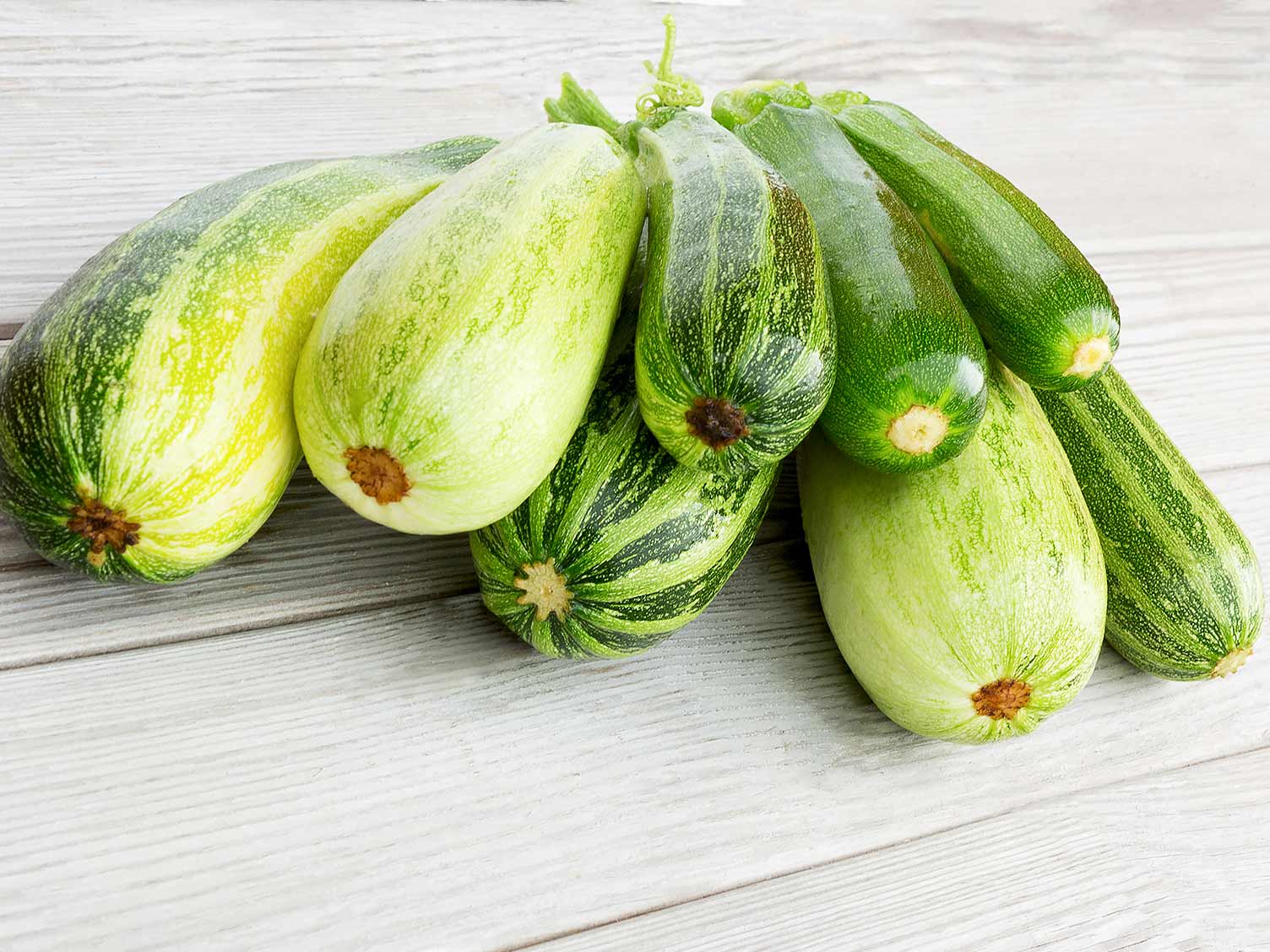 Sowing marrows and squashes
For the best results, sow the seeds indoors from mid- to late April 13mm (1/2in) deep individually in 7.5-9cm (3-31/2in) pots of seed sowing compost. Place the pots in a propagator or other warm place at 18-21°C (65-70°F). Harden off the young plants for 7-10 days before planting outside in late May/early June after the fear of frosts has passed.
Outside, sow 2 or 3 seeds 2.5cm (1in) deep in the planting pocket in late May or early June and cover with a cloche or jam jar. Thin the young seedlings to leave just the strongest one.
---
How to care for marrows and squashes
As the young plants are susceptible to frost and cold weather, cover them with fleece or a cloche if the weather turns cold.
Keep the soil constantly moist by watering the soil around the plants - not over them - whenever needed. Once the first fruit starts to swell, feed every 10-14 days with a high potash liquid feed.
Pinch out the tips of the main shoots of trailing varieties when they are 60cm (2ft) long or once three fruit have set.
The fruit may need supporting off the soil on a piece of wood or a tile to keep them clean, prevent them rotting and help them ripen properly.
Harvesting
Pick marrows and summer squash for immediate use when they are still quite small; marrows when they are 23-30cm (9-12in) long. Continually cutting should ensure prolonged fruiting.
Cut winter squashes in the autumn just before the first frosts and ripen on a sunny windowsill. The skin will thicken and turn colour.
Storing
Store marrows and winter squash in a cool, frost-free room, shed or garage. If correctly ripened, winter squashes should store until Christmas or the New Year.
Pests
Marrows and squashes may be susceptible to the following problems: Poor fruit set, young fruit rotting.
| | |
| --- | --- |
| Flowering season(s) | Summer, Autumn |
| Foliage season(s) | Spring, Summer, Autumn |
| Sunlight | Full sun |
| Soil type | Chalky, Clay, Loamy, Sandy |
| Soil pH | Neutral |
| Soil moisture | Moist but well-drained |
| Ultimate height | Up to 30cm (12in) |
| Ultimate spread | Up to 3m (10ft) |
| Time to ultimate height | 4 months |