May planting and harvesting guide
May brings us into the heart of Spring, the perfect time to see our crops flourish with fewer chances of frosts.
As the days should get warmer, you will be able to plant more seeds and seedlings straight outside rather than having to keep them indoors, providing that you have space in the garden. For those that you've already planted and sprouted indoors - it might be time to move them outside.
Below is our straightforward guide to which fruit & veg you can plant in May - as well as which will be ready to harvest if you're already growing.
For instructions and advice on how to grow fruit and veg in containers and small spaces, read our guide.
Vegetables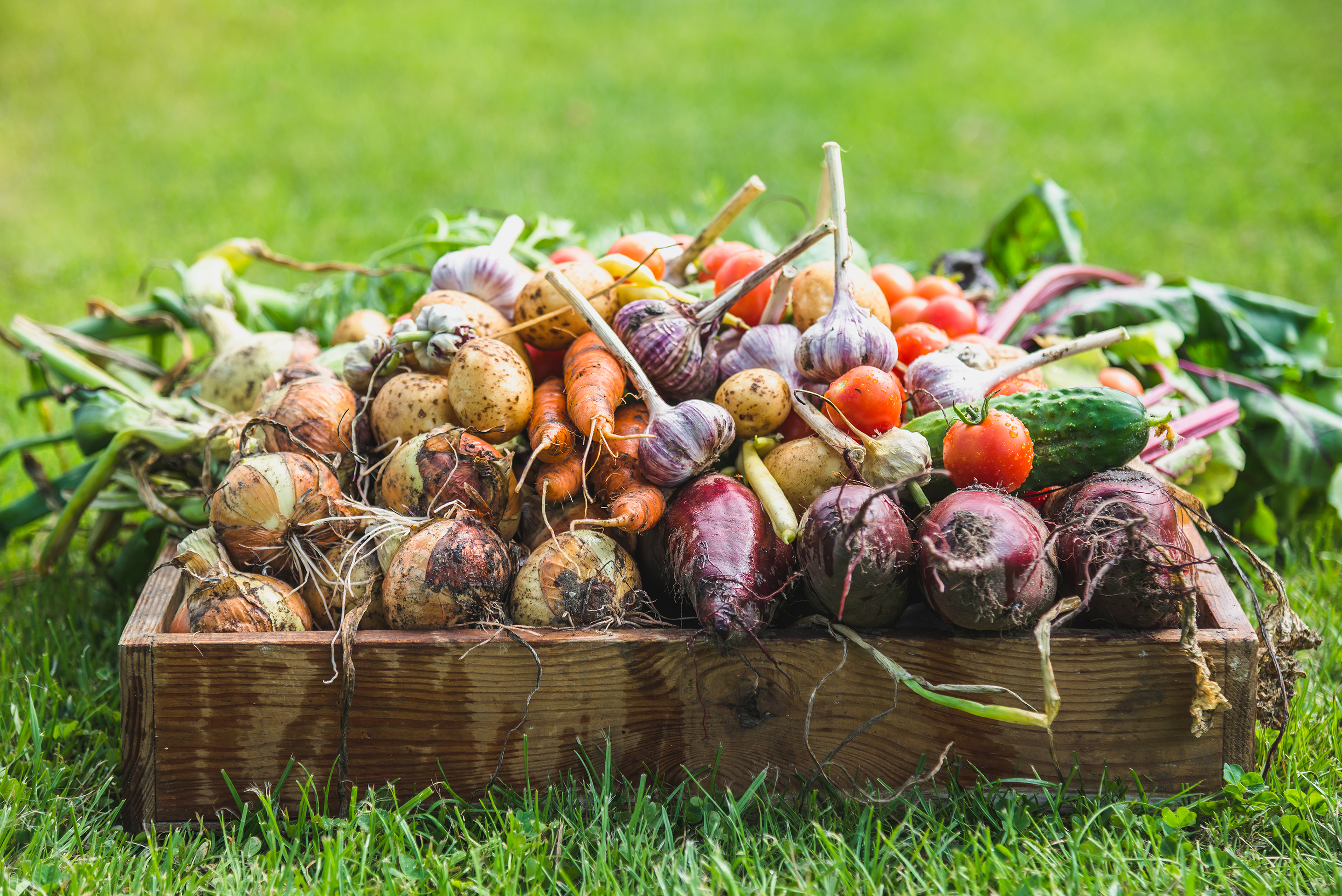 ​

Sow indoors in pots (windowsill, greenhouse or conservatory will all work well)
French & Runner Beans
Sweetcorn
Tomatoes
Sow outside directly into soil (containers, beds and borders will all work, whether in a garden or on a balcony)
Note: if you've already sown these indoors and they've sprouted, it'll be time to move them outside providing the weather is good.
Beetroot
Sprouting broccoli
Winter Cabbage
Carrots
Leeks
Lettuce
Marrow
Courgette 
Squash
Peas
Radishes
Spinach
Sweetcorn
Tomatoes
Fruit
A lot of fruit tends to ripen nearer the autumn, but April is a great time of year to plant young fruit trees and bushes in time for the harvesting season. Take a look at our guide to growing fruit at home to find out more. Some great ones to start with include apples, pears, strawberries and raspberries.
Ready to harvest
If you already have crops growing, or if you're just interested to know what's in season, the fruit and veg usually ready to harvest in April are:
Asparagus
Rhubarb
Radishes
Spring onion
Garlic
Globe artichokes
Leeks
Spinach
Spring cauliflowers & cabbages
Lettuce
Turnips