Miracle-Gro® Peat Free Premium Moisture Control Compost for Pots & Baskets
Miracle-Gro® Peat Free Premium Moisture Control Compost for Pots & Baskets
Miracle-Gro® Peat Free Premium Moisture Control Compost for Pots & Baskets is part of the high-performing Miracle-Gro peat-free range. With its unique 3-part patented formulation, this peat-free compost caters for the needs of all mature plants in pots and hanging baskets and will feed for 3 months. This unique compost provides the optimum structure for roots to grow strong and controls water availability according to their needs.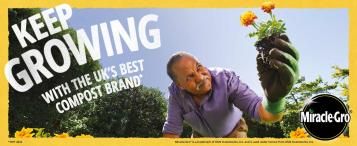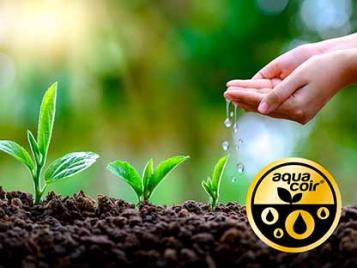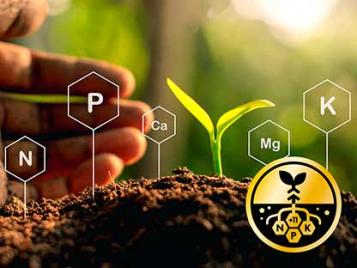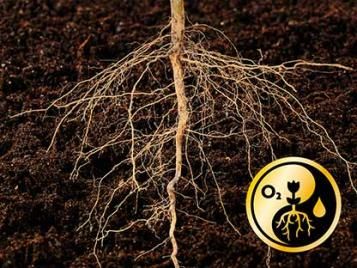 How to use
For hanging baskets: Line the basket, if required with moss or other liner. Part fill basket with compost. Plant trailing plants around the baskets edge and upright plants in the centre. Fill the rest of the basket with compost, firm lightly and water thoroughly.
For containers and pots: Place a layer of compost in the base of the pot. Tap out the plant from the old pot, loosen the root ball and place in the centre of the pot. Fill the space around the root ball, ensuring the compost level covers all the roots. Firm lightly, water thoroughly and let drain.
NOTE: We strongly recommend using Miracle-Gro Peat Free Premium Azalea, Camellia & Rhododendron, Ericaceous Compost for acid loving plants like Azaleas, Rhododendrons and Heather.
Where to use
Ideal for annual and perennial plants. Works well for mature pot plants.
Perfect for use in hanging baskets, pots and containers.
Coverage
Fills 2 medium pots 22cm (9").
Fills 1 large pot25cm (10").
Fills 1 hanging basket30cm (12").
Cautions
Always wear gloves when gardening.
Use in a well ventilated place and avoid breathing in dust.
Wash hands after use.
Store in a cool place, away from sun.
Open bag carefully and reseal after use.
Always read the label and product information before use.
Q1: With what have you replaced peat in the compost?
A1: Miracle-Gro® compost contains forest by-products, carefully processed into wood fibre to help you grow plants that improve your environment and make the world a more beautiful place.
Health and Safety
Always read the pack label and product instructions carefully before use. For further information relating to product safety please review the product data safety sheet link below.

Miracle-Gro® Peat Free Premium Moisture Control Compost for Pots & Baskets
10 litres (other sizes available)