Roundup® NL Weed Control
Roundup® NL Weed Control
Control the weeds in your garden with this weed control that will break down naturally in the soil, while controlling a broad range of annual garden weeds in flower beds, vegetable patches as well as gravel paths and patios. Pack more weed control into the same size bottle with this weed control from Roundup.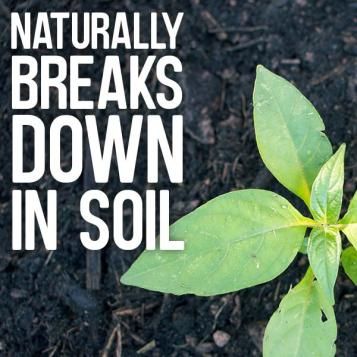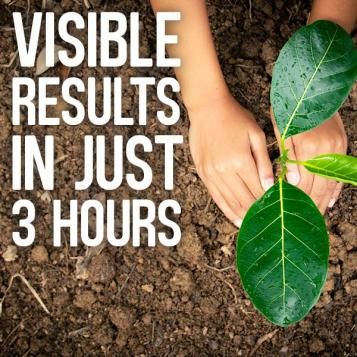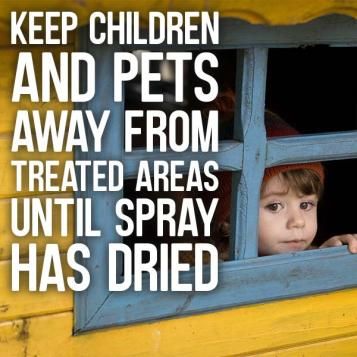 How to use
Although not a requirement, as good practice, we recommend wearing waterproof gloves and gardening footwear.
Work out the amount of spray solution needed by using the table included.
Fill the sprayer with clean water to about 50% of the needed solution.
Add the measured amount of liquid (use the measuring cap).
Shake gently and add clean water to the total amount needed.
Close the sprayer; put it under pressure; direct the nozzle to the target weeds and spray.
When spraying large areas it is easier to mark out and measure the area before application.
Spray the weeds evenly, ensuring a good coverage of the leaves.
---
Where to use
For the control of weeds around ornamental garden plants, trees and areas not intended to bear vegetation.
Controls most weeds around the garden. Suitable to use on gravel and permeable paths and along fences.
Can be used to clean up weedy ground before planting vegetables, flowers, bushes and trees, and to renovate overgrown areas.
Should be applied on a calm, dry day when there is no risk of spray drift onto adjacent desirable plants. Do not direct spray or allow spray drift onto cultivated plants and lawn as Roundup® NL Weed Control destroys all green plant parts.
Treated areas can be re-planted or re-seeded after 3 days.
---
How often to apply
Use in April to November when the weeds are actively growing.
For best results apply in warm, dry conditions when weeds are young and actively growing, usually during spring or early summer. Do not apply when there is a risk of frost as weeds will not be actively growing.
After 3 hours, product will not be washed away by rain. Reduces the need for repeat treatment.
Repeat treatment if necessary after a minimum of 7 days for larger weeds or where re-growth occurs.
For deep rooted annual weeds such as black bindweed use Roundup® glyphosate based product.
Roundup® NL Weed Control is most effective on young weeds smaller than 10cm.
Maximum number of treatments: 4 per year.
Use the mixture immediately or soon after mixing. If left standing for more than 30 minutes shake the sprayer before using.
---
Coverage
This pack treats 435m².
25ml of Roundup® NL Weed Control liquid to be added to 0.5 litres of water would cover 11m² with a sprayer.
---
Cautions
Protection during/in use: IN CASE OF CONTACT WITH EYES, RINSE IMMEDIATELY with plenty of water and seek medical advice. WASH OFF SPLASHES IMMEDIATELY. DO NOT BREATHE SPRAY. WASH HANDS AND EXPOSED SKIN AFTER USE.
Environmental protection: Do not empty into drains. To protect aquatic organisms and non-target plants do not apply on impermeable hard surfaces such as asphalt, concrete, cobblestones, tarmac, paving, patio and other situations with a high risk of run-off. Direct spray away from ponds and other surface water bodies.
Storage and disposal: KEEP PRODUCT IN ORIGINAL CONTAINER, tightly closed, in a safe place. KEEP AWAY FROM FOOD, DRINK AND ANIMAL FEEDING STUFFS. KEEP PRODUCT AWAY FROM CHILDREN AND PETS. Dispose of empty container in the dustbin. Do not-reuse empty bottle for any other purposes. PROTECT FROM FROST.
WARNING: Causes skin irritation. Causes serious eye irritation. Harmful to aquatic life with long lasting effects.
Contains 565.49g/l Pelargonic acid as an Emulsifiable Concentrate (EC) formulation.
---
* THIS CLAIM IS PROVIDED TO HELP DISTINGUISH FROM OTHER FORMULAS THAT MAY CONTAIN GLYPHOSATE.
Use weed killer products safely. Always read the label and product information before use.
Health and Safety
Always read the pack label and product instructions carefully before use. For further information relating to product safety please review the product data safety sheet link below.

Roundup® NL Weed Control
1 litre (other sizes available)