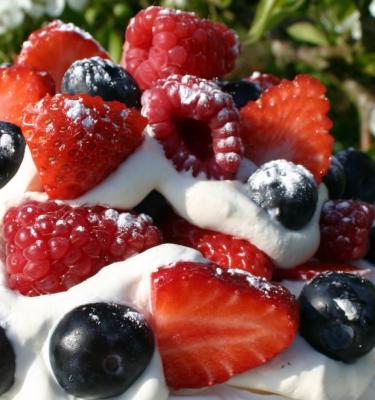 Pavlova Toppers Fresh From The Garden
Steal the show with these pavlova toppings ideas!
You can't go wrong with a pavlova, it elicits ooh's and aah's every time it's served, especially after a long Christmas lunch! Whether you're planning a large family style pavlova, individual mini pavlovas, or even a DIY pavlova bar, this dessert is sure to be a crowd pleaser.
The real star of the show though is what's on top, with many delicious toppings to choose from, most of which you may have growing in your garden!
Berries Galore
You can go the traditional route and top your pavlova with whipped cream and berries. Depending on what's growing in your garden, you can top with fresh strawberries, blueberries, raspberries or blackberries. Dust with icing sugar in the end for a festive touch.
Once you've harvested your berries, it's always a good idea to give them a little extra love with a dose of Scotts Osmocote Pour+Feed to keep them happy, healthy and producing a bumper crop.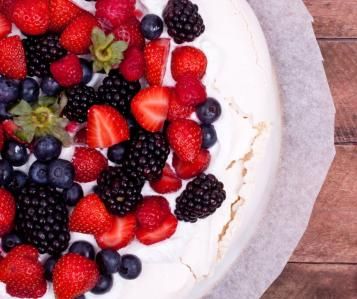 Mango Madness
Add a tropical twist to your pavlova by topping it with fresh mangoes. You can also add swirls of dulce de leche along with toasted coconut flakes for added flavour and crunch. Add even more seasonal flair by topping with sliced pistachios and edible flowers.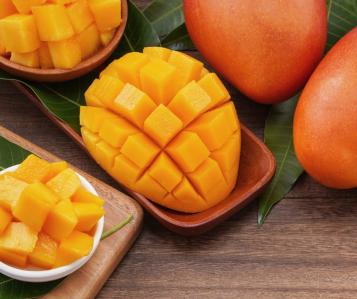 Stonefruit Celebration
One of the staple toppings for a summer pavlova is stonefruit. Ripe peaches picked fresh from the garden, luscious plums, and juicy nectarines all make for delectable toppings. If you have a barbeque going, you can grill the peaches for an additional flavour burst. Drizzle with honey and caramel sauce before serving.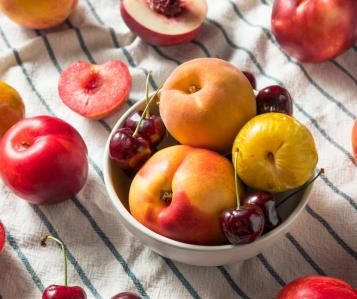 A Pop of Passion
One of the most popular pavlova toppings has to be passionfruit. It's got a tangy and sweet flavour which complements the richness of the whipped cream. Plus it looks stunning with the yellow pops of colour. Passionfruit can be complemented with other seasonal fruit such as kiwifruit, mangoes, berries and peaches.
Did you know that passionfruit can be grown in pots? They don't take up a lot of space and are easy to care for! You can find out more about growing passionfruit here.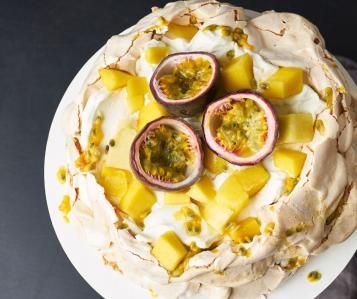 Add an Aussie Touch
To add an Aussie touch to this timeless Australian dessert, why not experiment with native herbs? Ground native Lemon myrtle into powder, and add in the meringue base of the pavlova, top with a vanilla flavoured whipped cream, and mangoes.
You could add toasted macadamia nuts for additional crunch or even wattleseed which brings hints of coffee and chocolate. Add drizzles of dulce de leche, and chocolate shavings for a truly indulgent dessert!