To begin with, you will need to decide how much you want to change. There are a number of garden furnishings and fittings that you can purchase that can instantly spruce up a garden, for example, new garden furniture, even a hammock perhaps? Or if you are looking for a more dramatic redesign using more permanent garden fixtures why not consider one or a few of the following ideas…
Garden dividers: pathways, steps, and flower beds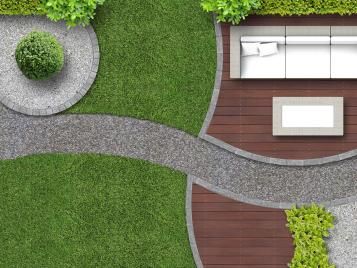 A pathway, whether made from concrete or paving slabs, out of stone or out of shingle can be a great way to update a plain garden– the key is bringing texture and variety into the mix. Breaking up your garden with colour and a variety of surfaces can really add dimension and depth to a garden landscape, and a pathway, raising steps or even garden flower beds are the perfect way to achieve this.
Greenery: shrubbery and plants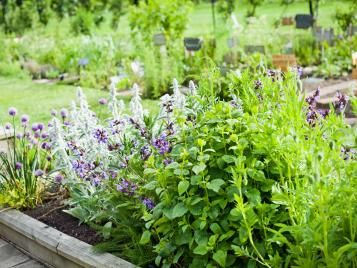 We often talk about how easy it is to refresh the garden by taking care of the quality of the lawn and the plants in your garden. We have also explained how much adding colour and fragrance can create life in a dull or bare garden. Get your hands dirty in the garden and reap the benefits all year round. Why not create a vegetable patch or herb garden that you can enjoy in the kitchen as well as the garden?
Water features: water fountains, garden ornaments, and ponds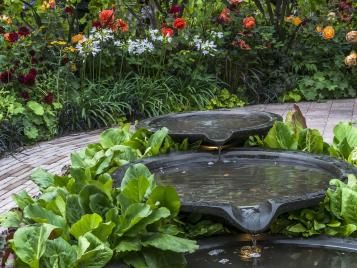 Perfect for adding an element of Zen to even the smallest gardens; a water feature, whether a waterfall or stream design can add movement and sound to a garden in a way that not much else can. It may even help encourage nature into your garden, making your spot a natural haven and private sanctuary.
Summer house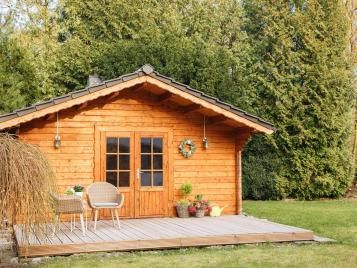 Perfect for hiding away and finding solitude from the hustle and bustle of everyday life – right in your back garden. You can buy summer houses ready-made or build your own from any wood you have lying around or can pick up from a local centre. Add fairy lights for a touch of magic, and to create an evening hideaway, perfect for summer parties.
Decking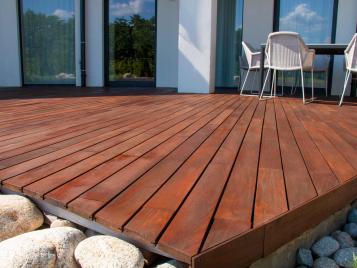 A larger project, but one that undoubtedly offers a huge return. If you looking for the perfect way to break up the garden and provide a spot for eating and socialising, a garden deck is a garden project that can completely transform your garden and create an extension of the home. You can add a roof or leave the open top, and you can merge it into your garden seamlessly with plants that grow and twist around the wooden structures. Add some inviting garden furniture and perhaps some outdoor lighting for a homely haven that can bridge the gap perfectly between home and garden.
Fire-pit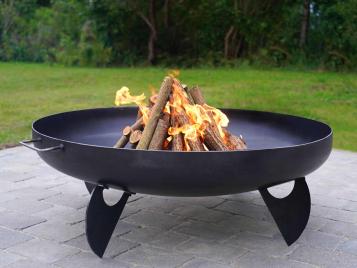 A fire-pit is the attention-grabber of any garden. An instant centrepiece, a fire-pit is sure to encourage everyone to spend more time in the garden and is the perfect excuse to keep the garden party going after dark. Perfect for kids who love marshmallows…
Treehouse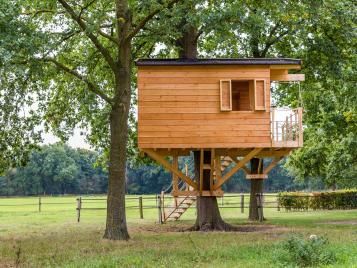 Another ambition project – a treehouse, is a garden project that will certainly take time and hard work but will last a long time and provide summer after summer of family fun. Perfect for hosting dinner parties as well as encouraging young ones to play in the fresh air and the perfect way to create a unique, personal touch on your family home that will create memories to last a lifetime.
Whether you're looking to create a private sanctuary for a peaceful escape, or whether you are looking to create a more playful, and social destination - we hope you are feeling inspired to start your personal garden project and create your perfect garden space for you and your family.