Feathery festive fennel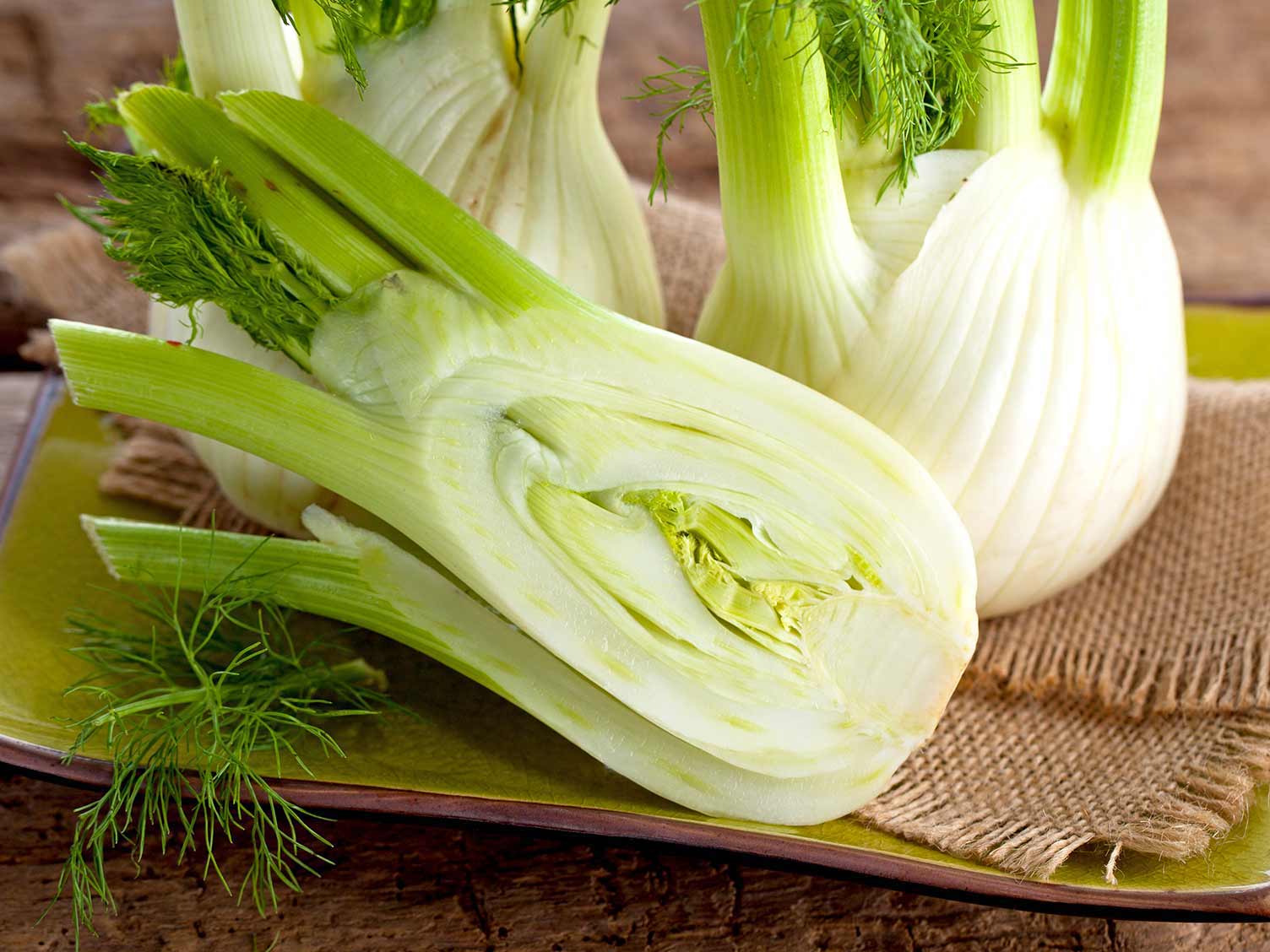 Fennel is a fairly easy to grow and beautiful plant, with its fine feathery foliage in shades of green and bronze making it a fabulous addition to most borders. Herb fennel grows up to 1.5 metres with fine wisps of flavour and it's a great herb, a little like dill, which goes well with fish dishes and salads. But for a really interesting vegetable, you need Florence fennel, which grows a little shorter at 60 – 90 cm. Sow it late in June or July and make sure your fennel has plenty of suns and a sheltered position.
Apart from its aniseed flavour, fennel is also packed with vitamin C and great to eat. Add the leaves and bulbs to salads for a touch of rich liquorice or bake in the oven with leeks for an unusual Christmas vegetable dish.
Succulent sweet potatoes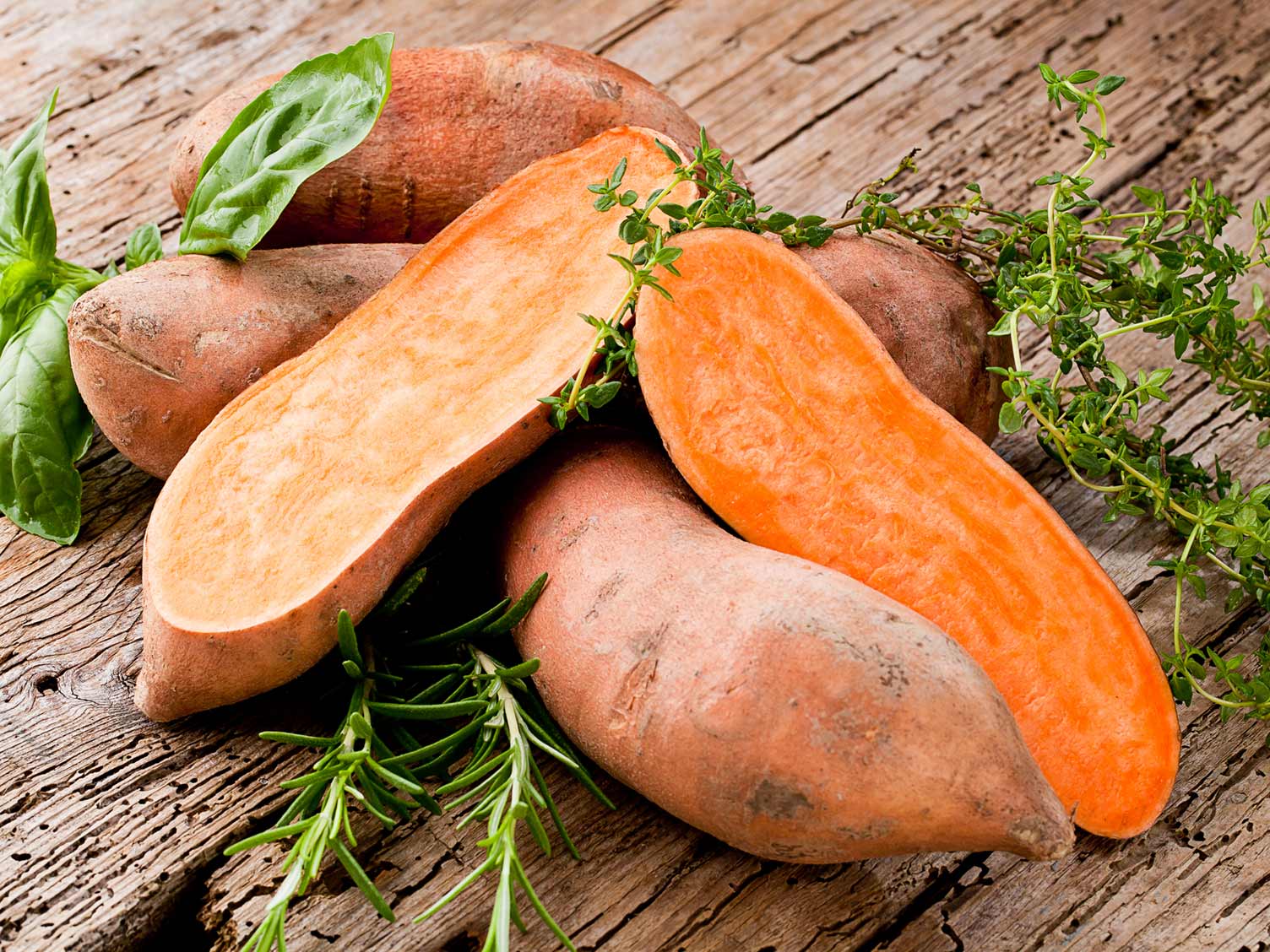 Although you have to be a little careful when growing sweet potatoes, because they don't tolerate frost and are best grown at temperatures of 24º, there's a lot to love about this quirky vegetable, and once they get going, they thrive. You can grow them outside but you'll need to keep the roots warm but they are also a great vegetable to grow in containers in the greenhouse.
A good source of vitamins A, C and B6 as well as fibre and beta carotene, sweet potatoes can add a real splash of colour to your Christmas recipes. And when it comes to Christmas day you can roast them like potatoes, mash them with a bit of butter, serve them as wedges or even make a sweet potato soup for Boxing Day.
Get in the spirit with Jerusalem artichokes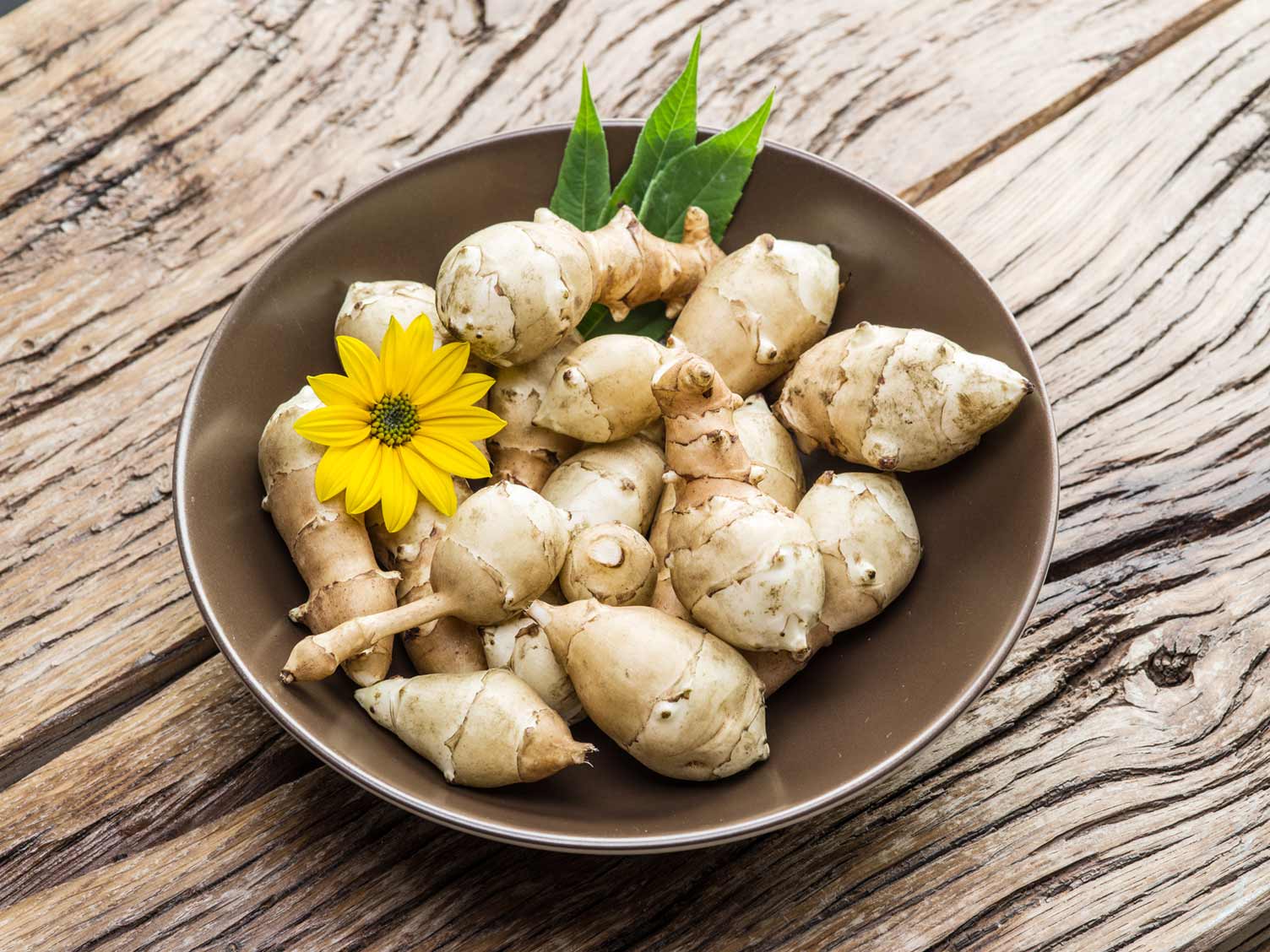 Jerusalem artichokes are easy to grow and delicious! The plants can be another great addition to your garden with yellow flowers on tall stems and they can also be used to create a natural windbreak for your vegetable patch. They are tolerant to shade too, like most soils and will improve the soil for future crops. But unless you are very fond of them, when you harvest them in late autumn or early winter, do make sure you get every last root out or they'll be back next year with a vengeance.
And the really good news is, they're another vegetable that is versatile and easy to cook, adding a nutty, crunchy flavour to your Christmas vegetable recipes. You can eat them raw, add them to salads or stir-fries or bake them, mash them, sauté them or steam them, with or without peeling. They also go well in soup with parmesan and leek or baked like a gratin with equal measures of potatoes. Packed with vitamin C you just might want to make sure that you've scheduled a Christmas walk for later, as they can leave you feeling a little windy!
Bring out the best in your beets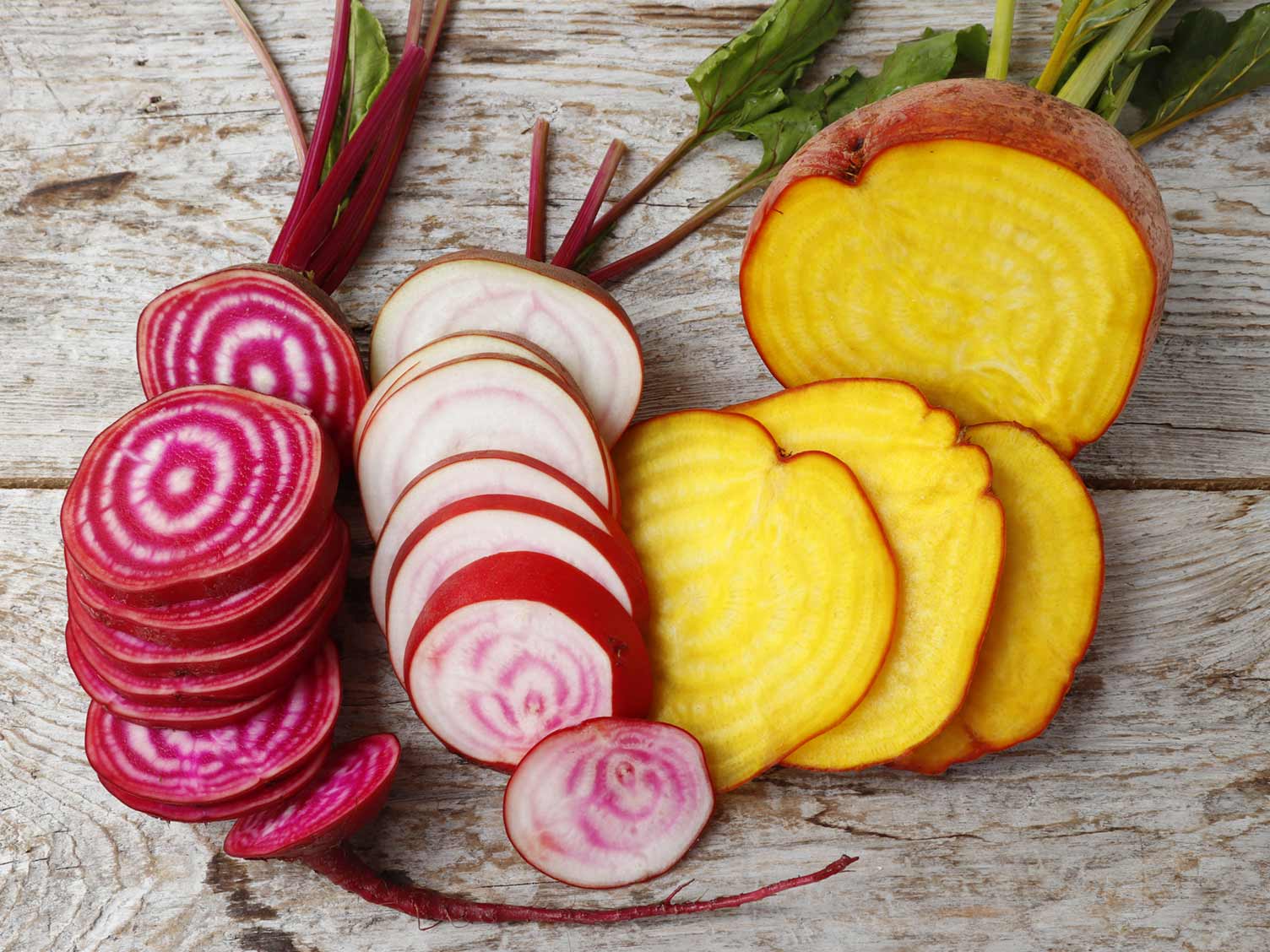 Forget for a moment any childhood memories of compulsory beetroot at school because beets have a lot to offer. Available in bright orange and even striped varieties as well as the familiar purple they have an earthy flavour, perfect for a Christmas vegetable. They do tolerate a light frost and quite like cooler conditions so can be planted in the autumn.
As with all our quirky vegetables, they are a rich source of nutrients and contain potassium, magnesium, phosphorus, iron, folic acid, beta carotene and vitamins A, B and C. You can eat the whole plant including the beet greens and they can be used to flavour and colour your salad or roasted with a bit of olive oil with your carrots and your sweet potatoes.
Add a South American flavour with oca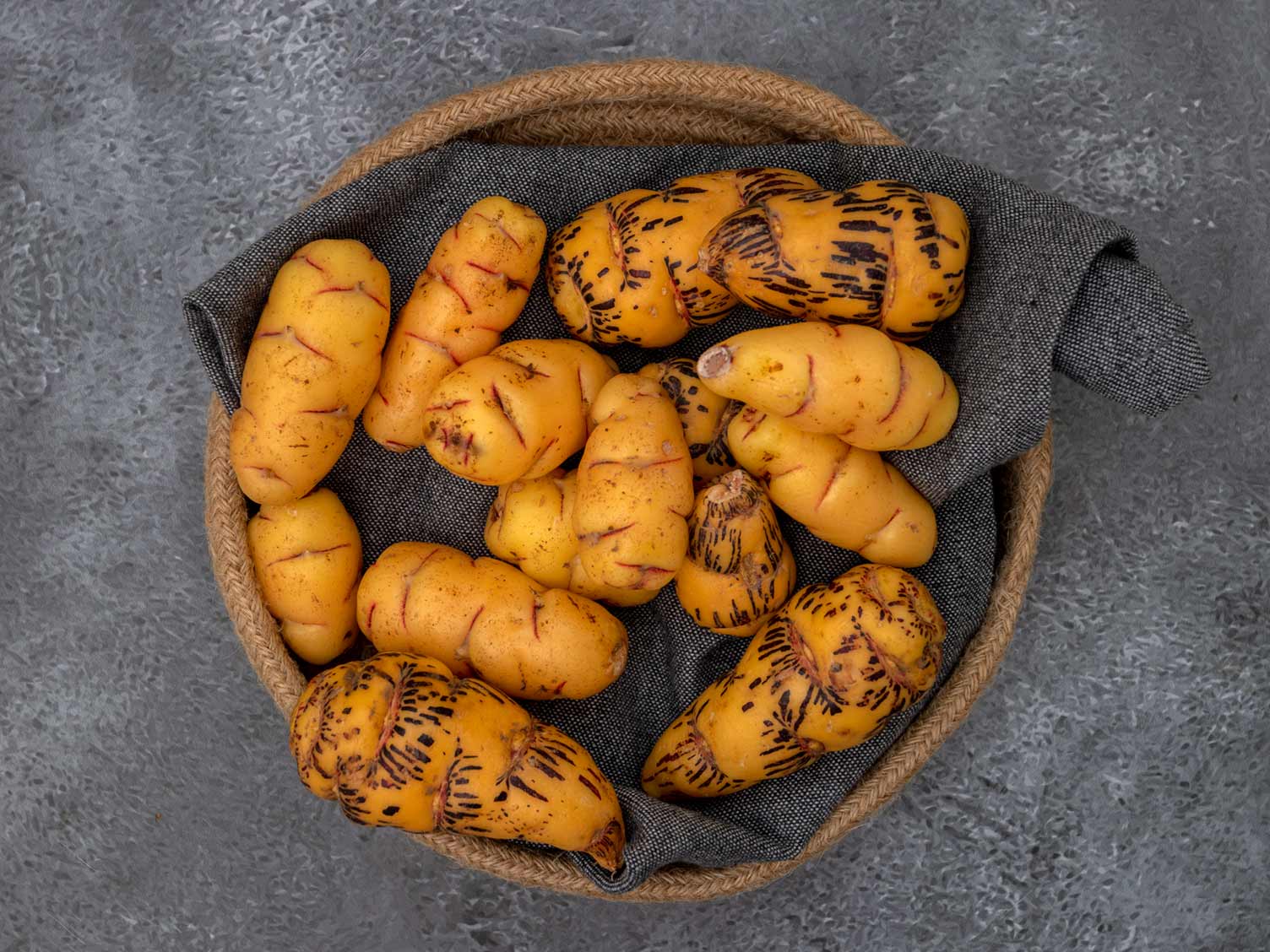 A little harder to find, oca tubers are as easy to grow as potatoes although you may have to scour a specialist food market or go online to source them. They are brightly coloured, pinkish-red tubers tasting a bit like potatoes but with a pleasant lemony tang. They have also been described as tasting of chestnuts, celery and even apple and you can use their clover-like leaves and creamy orange flowers, in your flower borders and salads alike.
If you're growing your own, keep them in the warmth of a greenhouse until they're growing well, and don't plant out until after the last frost. The tubers will form in late autumn so they are ideal to harvest in or around Christmas and even into early January. Oca is another great nutritional source with phosphorous, iron and amino acids and you cook them like potatoes: boiled, roasted, baked or steamed and again you don't even have to peel them.