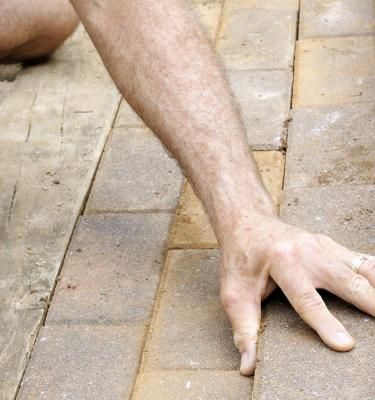 So you have settled on a patio design but need some ideas on edging it? We will have a look at a few ideas for patio edging and help you decide on what would be best for your garden.
There a few things that you should think about when deciding on a design for your patio edging. You should consider; the overall style of your garden, the size of the patio, the landscape that surrounds your patio and also the current style and material of the patio, amongst other considerations.
There are a fair few styles that you can consider for your patio. The most common choice for patio owners is to edge their patio with a brick design. Although brickwork can look very neat and stylish, and for most would be a more than adequate material for their patio edging, it does not appear to be particularly eye-catching. We will take a look at some alternatives to brickwork, to give you an idea of what other options are out there.
---
Some Design Ideas

Ancestry stonework is also a very popular material for patio edging. Very easy to install and can look particularly smart. The stonework is an ancient design that would give your garden an edge as compared to a lot of patio designs. This style of edging tends to fit in well alongside a patio made with paving stones. Not a style that would necessarily fit in with a brickwork patio, but not to say it couldn't be applied to this kind of patio also. When fitting this edging, ensure that you fit the stones vertically for the best effect.
Stone wood sleepers are a great material for your patio edging. A very fashionable look that edges a number of patios and tends to be a decent way of separating the patio area from the surrounding flowerbeds. This style would work best on straight-edged patios and would not be as easily installed on a patio with curved or rounded edges. Also, these sleepers can be purchased for a relatively cheap price in the region of £30 and upwards.
Rounded top patio edging tends to be more common on the continent than in the U.K. Would be suited to paving slabs and would separate your patio area from the rest of your garden. Labour and fitting prices will vary with this particular design. Not particularly attractive as patio edging but still would be an effective choice.
Rope Edging is a patio edging design that would look good in a number of gardens. The style would work well with brickwork, paving slabs and even mosaic patio designs. This again would be a useful style if you are separating your patio from your garden flowers and bush areas. There a number of different rope edging designs to suit your patio. Rope edging can also protect your plants from the events on the patio area!
Serrated or slated patio edging can offer a more contemporary look to your garden. This design can fit in with paving, stone, concrete or brickwork patio. A dark-grey/charcoal coloured patio edging would be a great choice if you were looking to create a modern garden. Again, this edging would separate your patio from the rest of the garden with a high border.
An alternative way of using brickwork as your patio edging would be to instil a 'sawtooth' design. This design involves angular bricks pointing diagonally with a flat surface. The traditional brick would have to be cut at an angle to accommodate this design. Fairly simplistic in design but would be a more creative way of using brickwork to edge your patio.
There is a wide range of choice for a 'kerb' patio edging design. One of the more popular choices for material would be concrete in a 'block kerb' style. Can be designed in a bespoke fashion for your garden and are very practical. Can fit into a modern, or rustic style garden depending on the design.
Stone edging is another popular choice for patio owners. This design is usually used as edging for flat patios to separate the patio from the grass area. Stone edging would outline many different shapes and styles of patio. A more traditional material for patio edging but is generally regarded as a stylish material to edge patios with.
---
Less Common Aggregates And Edges
Patio edging doesn't need to be restricted to the same materials that the actual patio is made of, there are many attractive alternatives. One alternative is a metallic edging which can encompass a huge variety of designs in itself. As it is such a tough material you can afford to use metal edging with a bit more height which can provide a nice divide between your patio and borders. It can be a very functional edging because of these features, without taking away from an attract edge to your patio.
Who said patio edging had to be limited to solid materials? A fantastic way to add some character to your garden is to use a water feature as edging to your patio. It could be your very own patio moat! This could range from a relatively inexpensive still water border to a stunning stream of water that trickles through and results in a waterfall or into a different garden water feature. Depending on the size of your garden, you could have a wide moat bordering your patio with a small bridge leading to the rest of your garden perhaps.
Lastly, you could use a concrete/ brick wall as the edging for your patio. This is a great option if you have small children or pets that you don't want to ruin the borders you have worked so hard to perfect. There are a number of aggregates you can use to construct an attractive wall as well as integrating lights to bring the border to life.
Do you have any amazing patio edging that beats what I have mentioned? Or maybe you just have an incredible feature that you can share. If so, tweet us @lovethegarden.