Miracle-Gro® EverGreen® Natural 4in1
Miracle-Gro® EverGreen® Natural 4in1
Miracle-Gro® EverGreen® Natural 4in1 is a lawn food that prevents weeds and moss from developing in your lawn. Natural and pesticide-free, your lawn will be greener, thicker and healthier after the first application.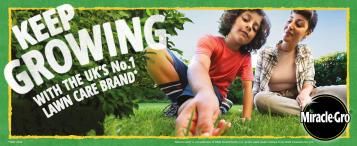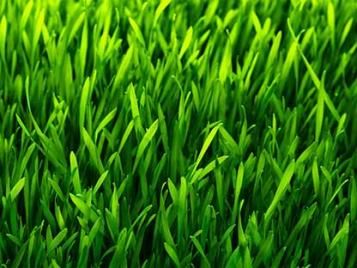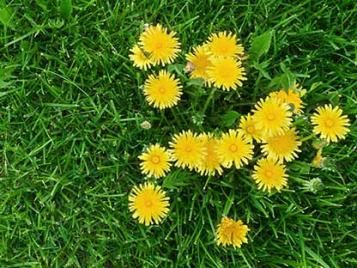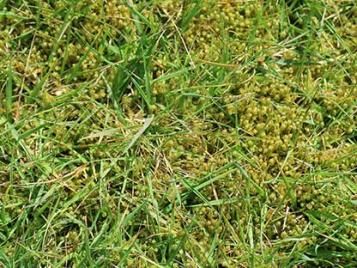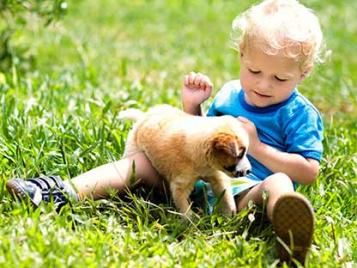 How to use
Application by hand
Apply at 40g per m². For best results apply 70g per m². Do not exceed maximum dose rate of 70g per m² as over application may damage your lawn.
Create a criss-cross pattern by spreading half the product from left to right and the rest from top to bottom.
Water the lawn if it does not rain in the 2 days after the application.
The granules will gradually dissolve in time.
Application by spreader
Use our easy-to-use spreader settings table to set Scotts® and EverGreen® spreaders correctly when using our products.
IMPORTANT INFORMATION
Miracle-Gro® EverGreen® Natural 4in1 will not work on mature weeds already present in the lawn, it will only prevent the growth of new weeds.
Since Miracle-Gro® EverGreen® Natural 4in1 impacts the establishment of new weeds, the effects may not be visible the first 3 months after spreading.
Any other advice?
Mowing
Avoid mowing the lawn 2-3 days before and after treatment. Do not use the first 4 mowings after treatment for mulching. They will be safe to use after being thoroughly composted for 6 months.
Watering-in
If no rain falls within 2 days, water the lawn thoroughly so that the lawn food starts to work.
Staining
Apply this product very carefully as it will cause brown stains on any surface it comes into contact with, e.g., clothing, tarmac drives, paving, decking and kitchen floors. Note this list is not exhaustive. Do not walk on the treated area and keep children and pets away from the area until the product is thoroughly watered in, the granules have dissolved completely and the grass is dry; otherwise it will stick to shoes or pets' feet and be spread outside the treated area. Clean up any spillages.
What about children and pets?
Children and pets need not be kept out of the treated area once it has been thoroughly watered in, dissolved and dried.
Where to use
Can be used around trees in the lawn, but avoid contact with foliage. Can also be applied where bulbs are growing in the lawn, provided it's applied after all the bulb foliage has died down naturally. Avoid drift onto nearby flowers, shrubs, fruit trees, vegetables, ponds or streams.
How often to apply
Complete the annual maintenance program to obtain the best results:
March - June: Apply in Spring, before the appearance of new weed seedlings emerge in the lawn.
August - September: Apply at the end of Summer/beginning of Autumn to ensure continued good results.
Fertiliser analysis
NPK 7.7-0-0 + 3% iron.
Cautions
We recommend you wear gloves when gardening.
Wash hands after use.
Store in a dry place out of the reach of children and pets.
Do not apply to lawns less than 6 months old.
Do not apply during prolonged dry periods (drought), frosty weather or when temperatures exceed 25°C.
Do not apply just before or during sowing. Wait 10 weeks after application before re-sowing or turfing.
After application wait for approximately 4 weeks before re-applying.
Use plant protection products safely. Always read the label and product information before use
Q1: How does Miracle-Gro EverGreen Natural 4in1 prevent moss?
A1: The natural fertiliser strengthens the lawn, which helps it fight moss. The first effects will be rapid and visible after only 2 days, with optimal results in 2 to 4 weeks.
Q2: How does Miracle-Gro EverGreen Natural 4in1 makes lawn greener, thicker and healthier?
A2: Miracle-Gro® Evergreen® Natural 4in1 Lawn Food is pesticide-free and contains a unique combination of 100% plant based vital nutrients. Your lawn will be greener in 14 days and the natural nutrients will gradually release for a long lasting feeding.
Q3: How does Miracle-Gro EverGreen Natural 4in1 preventweeds?
A3: Weed seeds may be present in the soil and can remain dormant until conditions are favourable for germination. Others can be dispersed by the wind and land in the lawn. The unique combination of 100% plant based nutrients will prevent the growth of new weeds.
Health and Safety
Always read the pack label and product instructions carefully before use. For further information relating to product safety please review the product data safety sheet link below.

Miracle-Gro® EverGreen® Natural 4in1
3.5kg carton (other sizes available)