Miracle-Gro® EverGreen® Water Soluble Lawn Food
Miracle-Gro® EverGreen® Water Soluble Lawn Food
Miracle-Gro Water Soluble Lawn Food guarantees a richer, greener lawn in 5 days, It is easy to apply using the Miracle-Gro® Feeder or mixing in a watering can.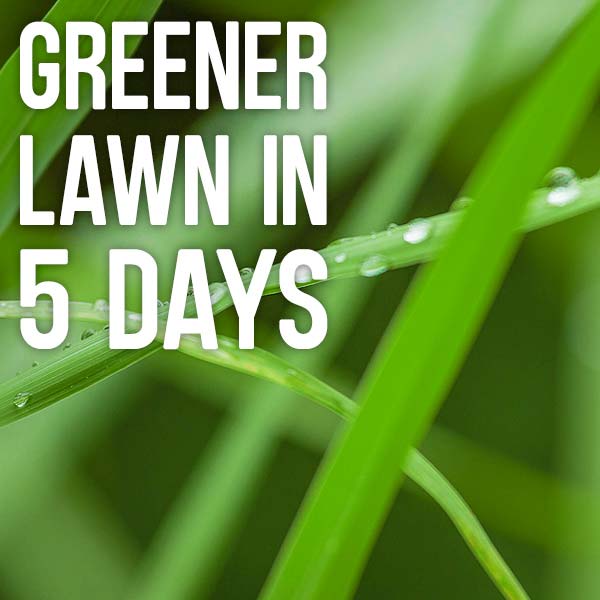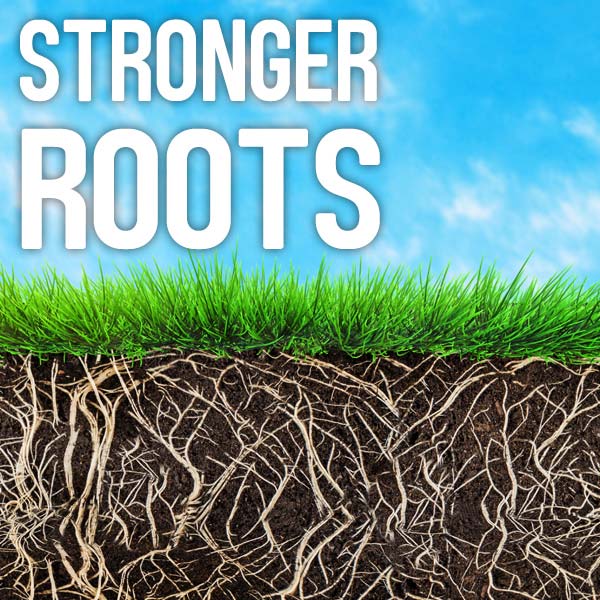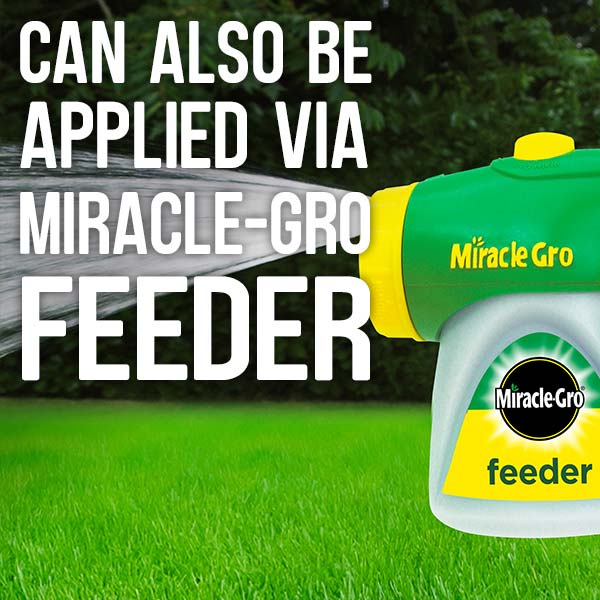 How to use
To make sure your lawn is richer and greener throughout the season, apply once a month from early spring to the Autumn.
Watering Can: Mix one large (15ml) level spoonful of Miracle-Gro® Lawn Food into an average sized 4.5 litre (1 gallon) watering can and spread evening over 2.5m².
Miracle-Gro Feeder: Empty one 500g sachet into the feeder, attach feeder to hose pipe, and spread evenly over 100m². Apply the lawn food as evenly as possible whilst walking up and down your lawn. Reseal pack, store in dry place and wash hands after use.
Lawns in Poor Conditions: Apply every two weeks.
---
How often to apply
Approximately once a month.
---
Fertiliser analysis
NPK 36-6-6.
Use plant protection products safely. Always read the label and product information before use
Q1: Can I use the crystals straight from the box?
A1: No, the crystals are designed to be diluted in water in a watering can or in the Miracle-Gro Feeder, used dry may lead to over application and possible damage to the lawn.
Q2: How often should I feed my lawn?
A2: You can feed your lawn once a month. Feed every two weeks if your lawn is in poor condition.
Q3: Is it ok if this product gets onto plants?
A3: Avoid getting this onto the plants.
Q4: How far will one bag go?
A4: When using this with the Miracle-Gro Feeder, one bag of 500g of feed will treat approximately 100 square metres, given good water pressure.
Q5: Can I use this in a watering can?
A5: Yes you can. Use 15ml of crystals (measured using the spoon provided) in 4.5 litres of water over 2.5 m² of lawn.
Q6: Why have the crystals in an open bag of feed gone mushy?
A6: Miracle-Gro Water Soluble Lawn Food is based on soluble salts, which are hygroscopic and must be stored in a well-sealed container in a dry location. If the container is not properly sealed then moisture can be absorbed from the atmosphere resulting in the product becoming sticky. However this does not affect the quality of the product, although it may make it slightly more difficult to measure. Damp product can be used as recommended without risk to plants to which it is applied.
Q7: What is the coverage?
A7: The coverage per each pack size is as follows: 1kg carton = Up to 200 m², 2kg tub = Up to 400 m².
Health and Safety
Always read the pack label and product instructions carefully before use. For further information relating to product safety please review the product data safety sheet link below.

Miracle-Gro® EverGreen® Water Soluble Lawn Food
1kg carton (other sizes available)