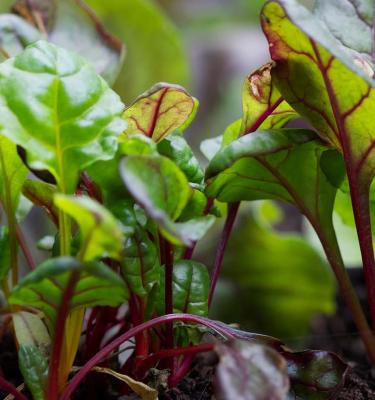 What vegetables grow in winter
Winter vegetables Australia
"Winter" means different things to different people - it all depends on where you live! There are two distinct winters for people across Australia:
Mild in the warm temperate, subtropical and tropical climates (north coast of New South Wales right up to Cairns and across the top end).
Cold in southern regions (from the central coast of NSW across the continent to Perth and all points south).
Winter climates explained
A normal winter's day in your area greatly influences your vegetable and herb gardening.
Find out what type of winter you can expect based on where you live:
Warm temperate, subtropical and tropical regions

Winter means:

The dry season from April to September.
Low humidity and rainfall.
Warm, sunny days but chilly nights.

This weather is fairly typical of winter from the north coast of New South Wales right up to Cairns, as well as the northern coastline of Western Australia and the 'top end'.

Inland regions may experience much colder nights but the days will still be mild to warm.

Colder regions

From the central coast of NSW across the continent to Perth and all points south, winter is:

Typically quite cold, often sunny but long stretches of 'grey' cloudy days are common.
An average temperature hovering around the low to mid-teens.
Frosty in inland areas.
The snow season on higher peaks.
What vegetables grow in winter: colder regions
In areas where night time temperatures may drop to 8°C or lower and where the soil is also cold (15°C or less):
Sowing and planting of new crops into the garden is generally not recommended.
When the soil is cold, sap flow in plants is sluggish, roots take up minimal moisture and nutrients and growth slows right down.
Seeds will not germinate until the soil warms again in spring, and young seedlings may succumb to the cold before they have a chance to acclimatise and start growing.
Mid-year in the south is mostly about harvesting the traditional winter crops while waiting for the weather to warm up in spring for the sowing and planting of summer vegetables.
What You Can Do:
It's the right time for lifting, dividing and replanting crowns of the following: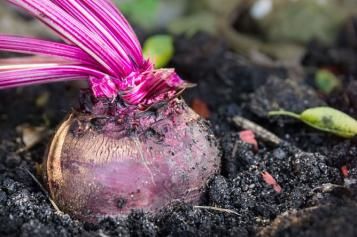 ​Some seeds may be sown into seed trays kept indoors or under cover for warmth, to produce seedlings ready to plant out into the garden in early spring. They include: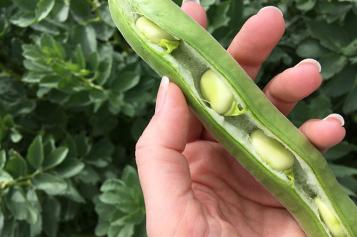 The winter vegetable plot should be producing a good range of cold season crops including: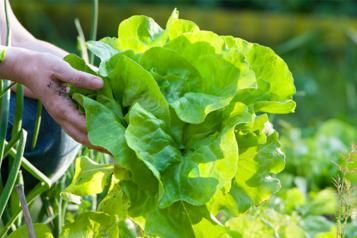 What vegetables grow in winter: warmer regions
In the warm temperate to tropical regions of Australia, temperatures during the day may range from the low to high 20s even though nights may be chilly (below 10°C in some parts). In these areas, soils absorb heat from the sun during the day and retain most of that warmth overnight.
That's good news for those wanting to grow vegetables and herbs year-round!
Mid-winter is a great time for sowing vegetable and herb seeds and planting out seedlings - even of some of those crops more often associated with cold areas like cabbage, cauliflower, kale and turnips.
Seeds of the following may be sown now either direct into the soil or into seed trays for later transplanting: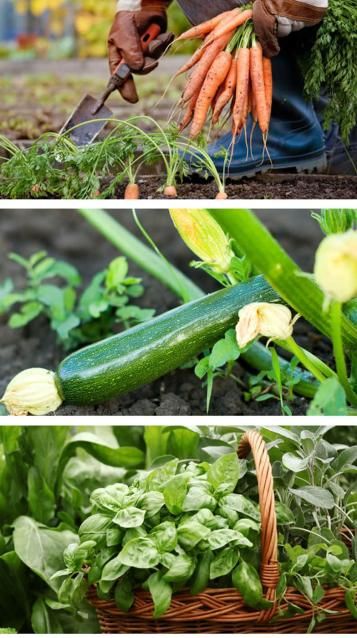 Mid-year is also a great time for planting tuberous and perennial crops like:
Jerusalem artichoke
Galangal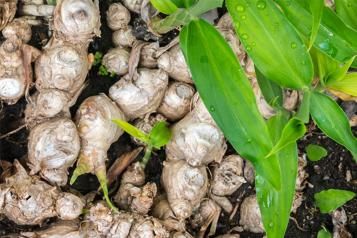 Preparing the winter veggie patch
Successful vegetable and herb gardening, especially in winter, requires good soil preparation. You'll want to apply even more nutrients to the soil, as well as work and turn the soil in line with the below advice. Remember, that young plants will struggle to establish and thrive if the soil is under-nourished.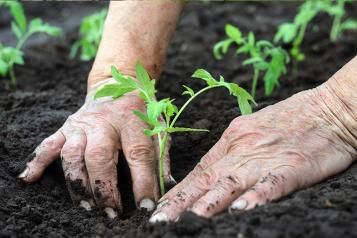 Before sowing seeds or planting out seedlings:
Apply even more nutrients

Organic material slowly releases nutrients as it decomposes and breaks down.
To give plants a boost when it's needed most, topdress with one or more of the following:

 

Working and turning the soil

Over time, soil can become compacted and hard.

This is detrimental to plants because it:

Reduces the air space in the soil.
Makes it difficult for water to soak in.
Prevents plant roots from easily penetrating the soil.

Working the soil helps to break it up to:

Create pockets of air that are essential for plant growth.
Allow roots to grow and develop.
Let water penetrate down to the roots.
Release nutrients and allow them to move down through the soil.
Encourage the return of earthworms and beneficial microbes.
Lead to a soil that is healthy and alive.
Ready to learn what else you can grow in your garden and how to do it? Simply subscribe to our newsletter for gardening tips, inspiration and news direct to your inbox.