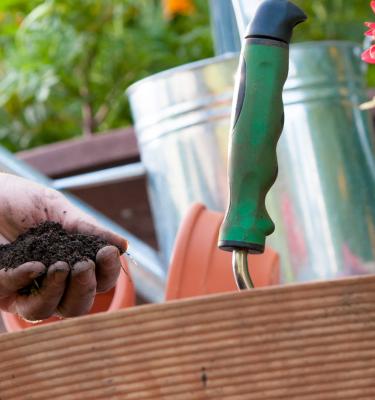 Add value to your house - sort out your garden
Looking to add value to your house? Sort out your garden before inviting the estate agent round to ensure you get the most from your investment.
Most urban homeowners appreciate the importance of giving their property a spruce up before putting it on the market, but the garden is often neglected. To prospective buyers, however, outside space is a serious consideration. Sorting out your garden not only makes your property more attractive to potential buyers, it can raise the asking price, too. Read on to find out how.
Make a good impression with your front garden
Homeowners often give more attention to the rear garden, since it's where we spend more of our time - whether relaxing with the family, dining al fresco, or even entertaining. While potential buyers are therefore more likely to view a rear garden as a selling point, it's actually the front garden that'll form that crucial first impression of your house.
Make a poor first impression, and your home will be playing catch up once they step over the threshold. We're talking 'kerb appeal' - and it starts at the garden gate. Make sure it opens smoothly, and that the front fence or wall is in good repair - if it's looking tired, consider a lick of paint.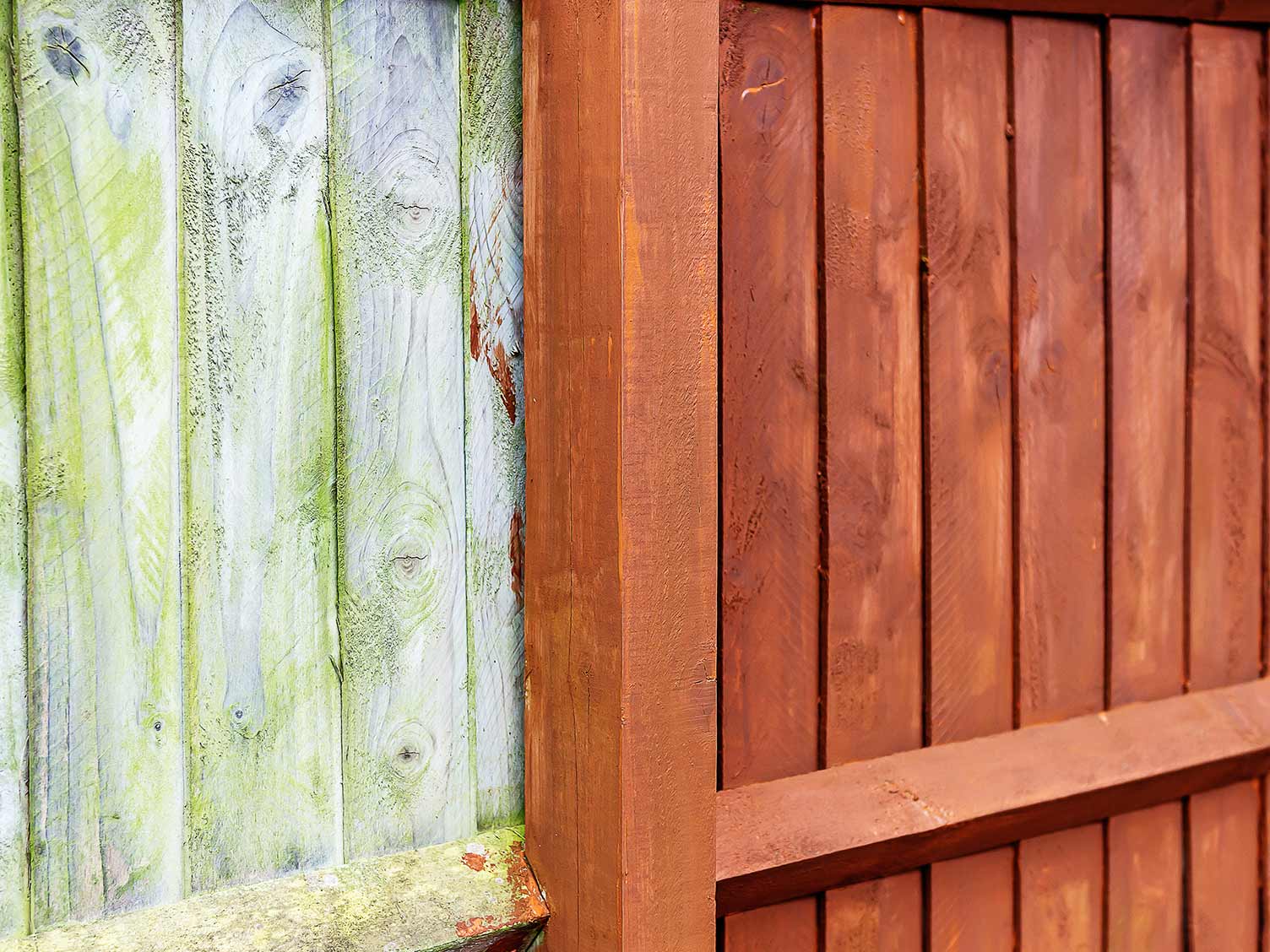 Inside, the garden path should be cleared of any weeds that have sprung up. The lawn should be neatly edged and well tended to - it's worth getting out there with the watering can if you're selling during the summer months.
Most importantly, it needs to look welcoming. You might have a fairly plain driveway which you consider purely functional, and that's fine - but while you're selling, find ways to add colour and interest. Planters or hanging baskets can be used to instantly lift an outlook with a minimum of time and effort spent on your part.
Larger gardens - put the work in
Take a look at the property listings for your area, and you'd be forgiven for thinking that when it comes to gardens, the bigger the better. While that might sound like good news if your property comes with ample outside space, that doesn't mean you can neglect the garden when it comes to sprucing up your home for selling.
Don't forget, a garden will only add value to your home if it's seen as a benefit of the property - buyers may well be put off if they think those impressive square metres come with a lengthy to-do list. Mend broken fence posts, stay on top of the weeding and consider trying a power washer on any paved areas - they can be hired fairly cheaply, and the results are worth the modest expense.
While a huge lawn will be very appealing to a family with children, pay extra attention to the details. Giving the lawn a defined edge will give it a cleaner, more attractive finish. Using bark mulch on the borders is another easy and affordable way to neaten up the overall appearance.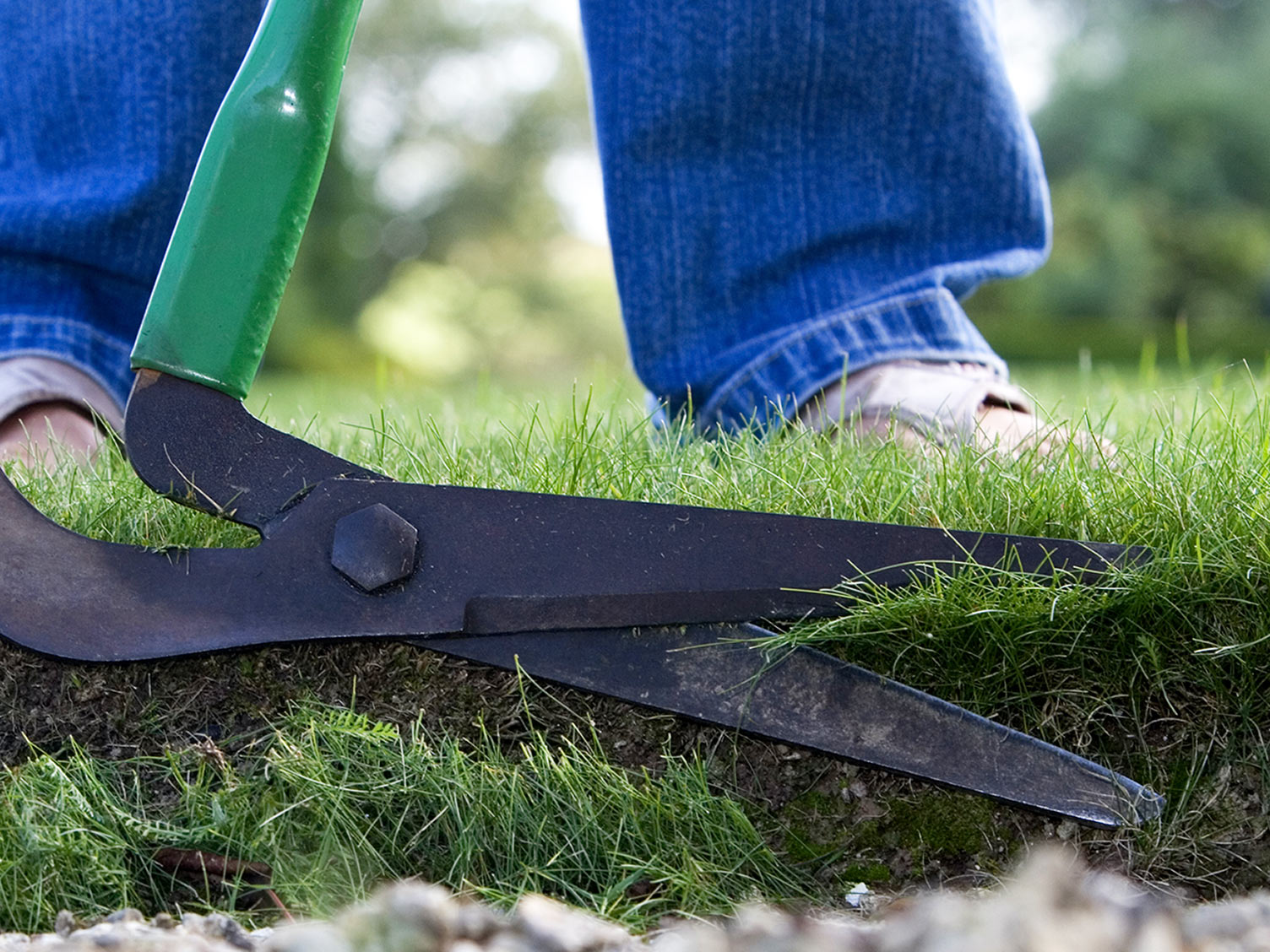 However, it can be worth sacrificing part of the lawn to create a dedicated outdoor living space. When it comes to staging the inside of your home, a good rule of thumb is to keep the decor largely neutral but with homely accents that will help prospective buyers envisage themselves living there. This is a good starting point for the garden, too. A raised deck - with added furniture - acts as a transition between house and garden, and will help to define the space in the buyer's mind.
If you're planning to sell later in the year, think ahead when it comes to planting. Choose varieties that will be at their best at the time that prospective buyers will be viewing the property. Finally, if you're anticipating evening viewings, garden lighting will be a sound investment.
Japanese knotweed
We mentioned getting rid of weeds, but there is one in particular that could make your home a real turn off for potential buyers. Japanese Knotweed stays dormant over the winter months, but in summer it can be identified by it bamboo like appearance and rapid growth. It's so destructive that many mortgage companies simply won't lend on a property that has this weed growing on it.
To remove it you would either need to roll up your sleeves, making sure you get every last part of the roots, or use a synthetic weed killer.
Smaller gardens - size isn't everything
If your property has limited outside space, you might be in danger of overlooking its potential when it comes to wooing prospective buyers. Increasingly, those with busy lives value a smaller garden as the best of both worlds - it offers all the benefits associated with having your own outside space, without all of the upkeep associated with a larger garden.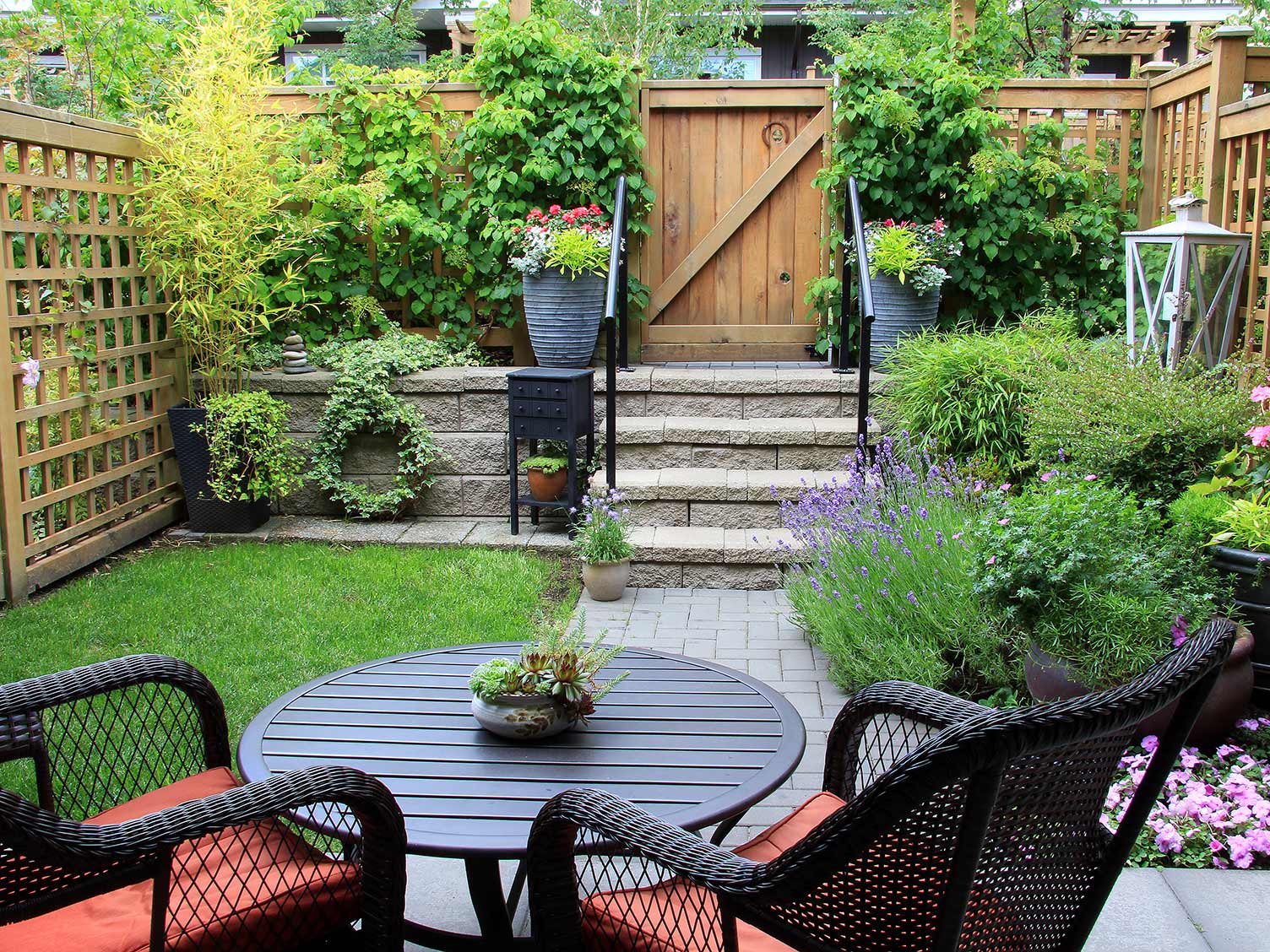 Show off a smaller garden in the same way you would a smaller room. Keeping it neat and tidy is a must. Don't be tempted to leave it completely empty, however - again, you want to help the prospective buyer to envisage themselves enjoying the space. Choose furniture that fits the scale; a bistro set rather than bulky garden furniture; a storage chest rather than a full size shed. If the garden is overlooked, consider adding bamboo screening or strategically placed tall plants to 'screen' the area.