Garden twiggy wreath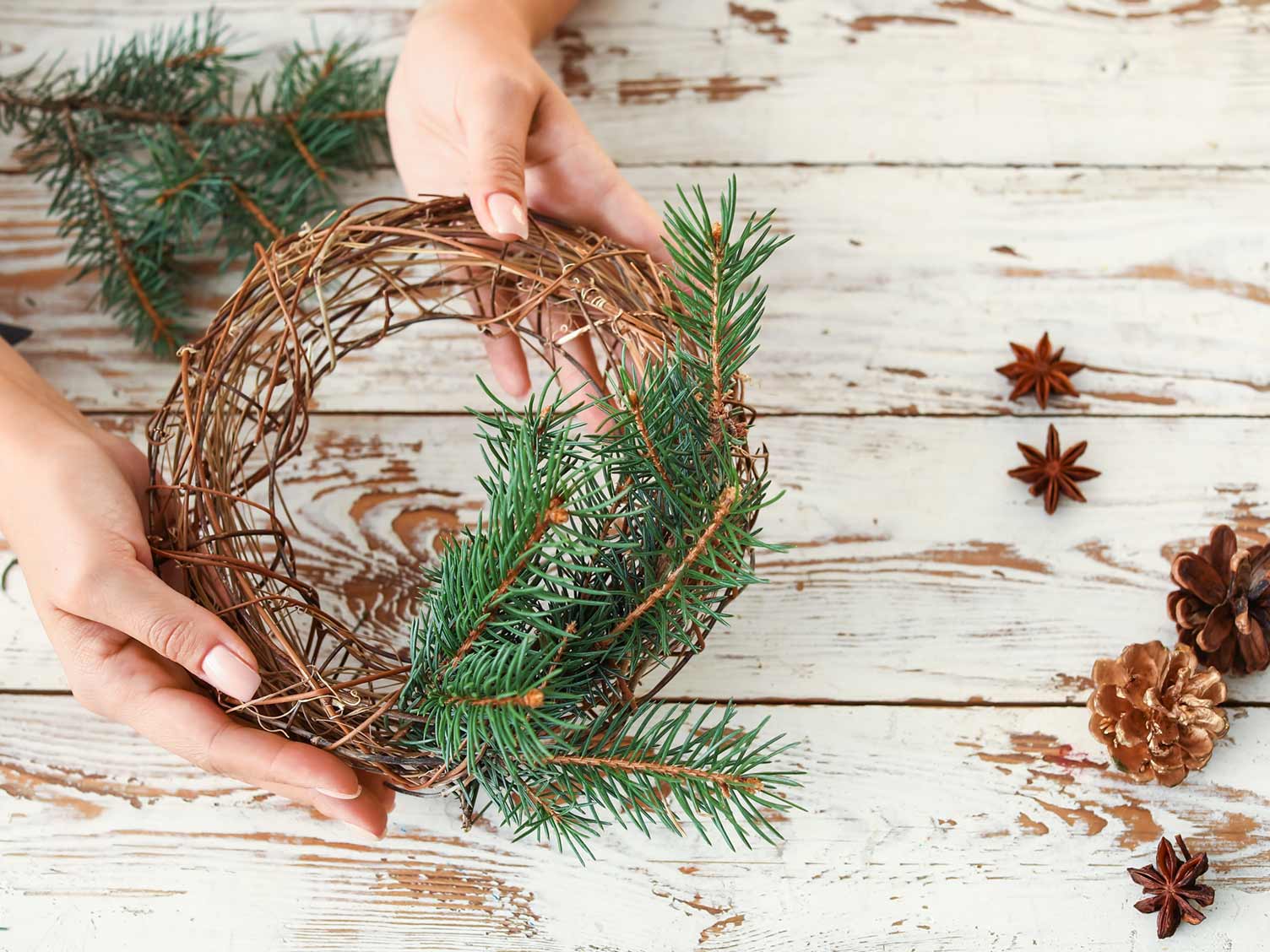 Let's be honest, making your own Christmas wreath is a lot more satisfying than just buying one already made, and it is a fun DIY Christmas gift idea. Simply collect up twigs, leaves, moss and pinecones from your garden throughout the year. If you have ivy, conifers and holly in your garden then even better! You can use two wire coat hangers as the base, then build your wreath with the help of floral tape.
Wooden pallet Christmas tree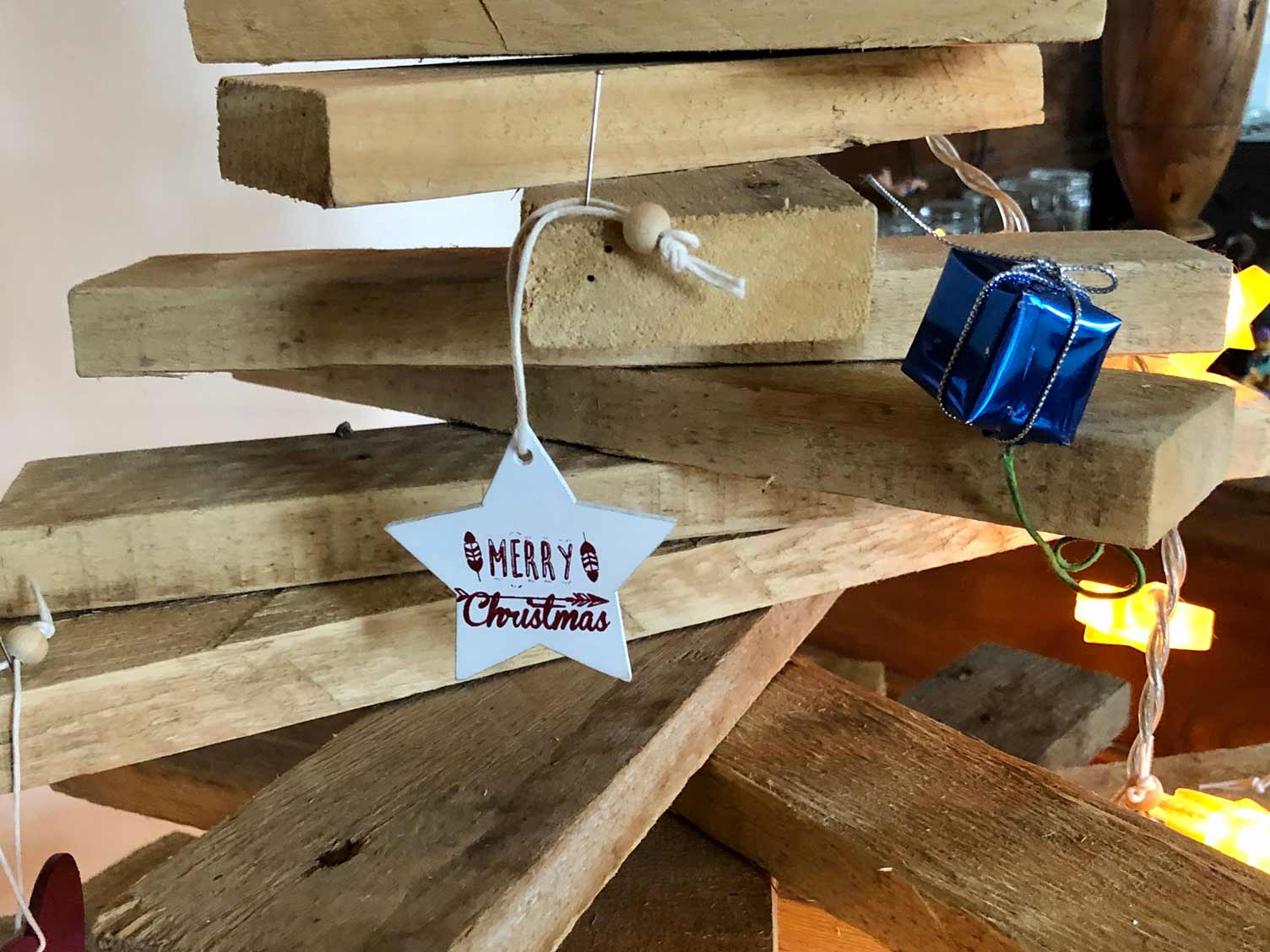 If you have some wooden pallets lying around in the garden that you just haven't been able to find a use for, why not create your very own wooden Christmas tree. All you will need is a saw, power drill and some screws. I would suggest going to the 3-D look. You can even add the tree decorations that you would usually add to your regular Christmas tree.
Wooden log decorations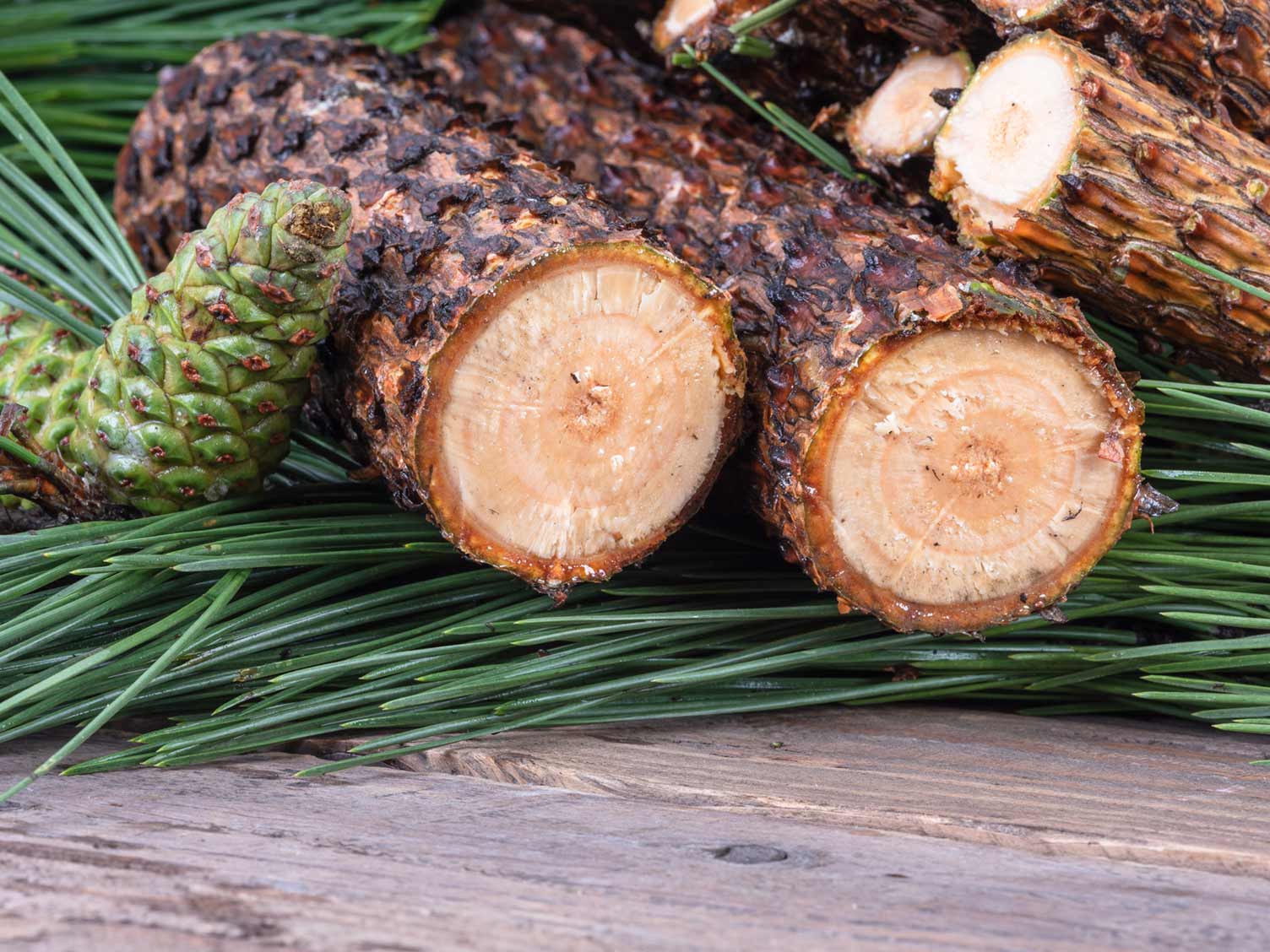 If you have a number of logs in your back garden, then this is the perfect DIY Christmas gift for you. Why not use a couple of those logs to either use as a centrepiece for Christmas dinner or to set down on the mantelpiece. You could even carve a Christmas related greeting into the log. You can even use the logs as luminaries but make sure to use artificial lighting for these logs!
Twiggy Christmas tree stars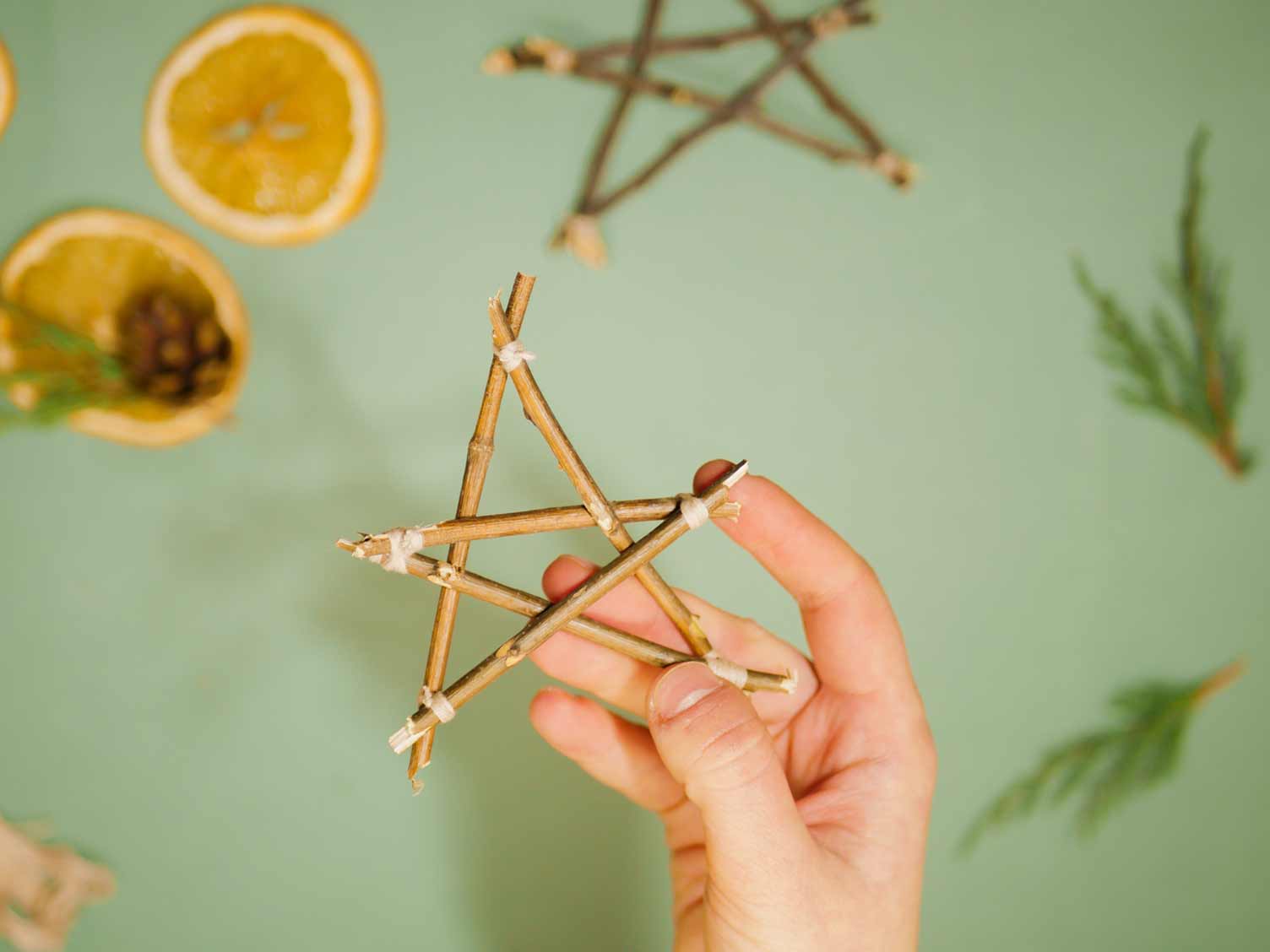 Again you will have to collect some twigs from the garden. This time you will be looking to create little stars for your Christmas tree. Will take a little bit of skill and precise glueing! Alternatively, you can make little snowflakes for your tree.
Mistletoe and pine cone Christmas lights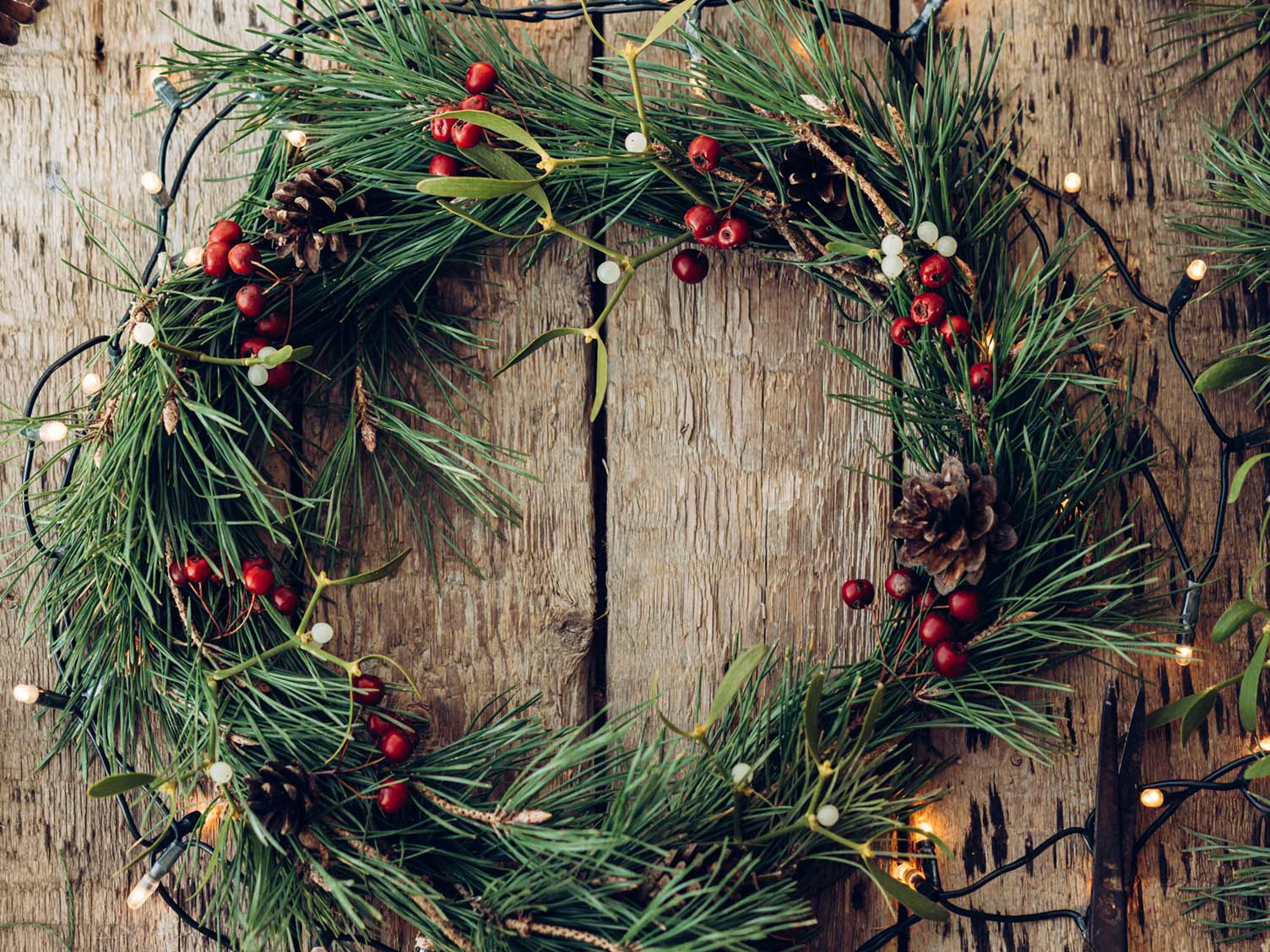 Pine cones are the ideal decoration for your tree or anywhere in the house around Christmas time. You can add these to your wreath or decorate your mantelpiece or dining table. You can paint or use fake snow on your pinecones too. Try adding pine cones and mistletoe to a wreath style frame and wrapping some lights around them for the ultimate effect.
Clothes peg snowflakes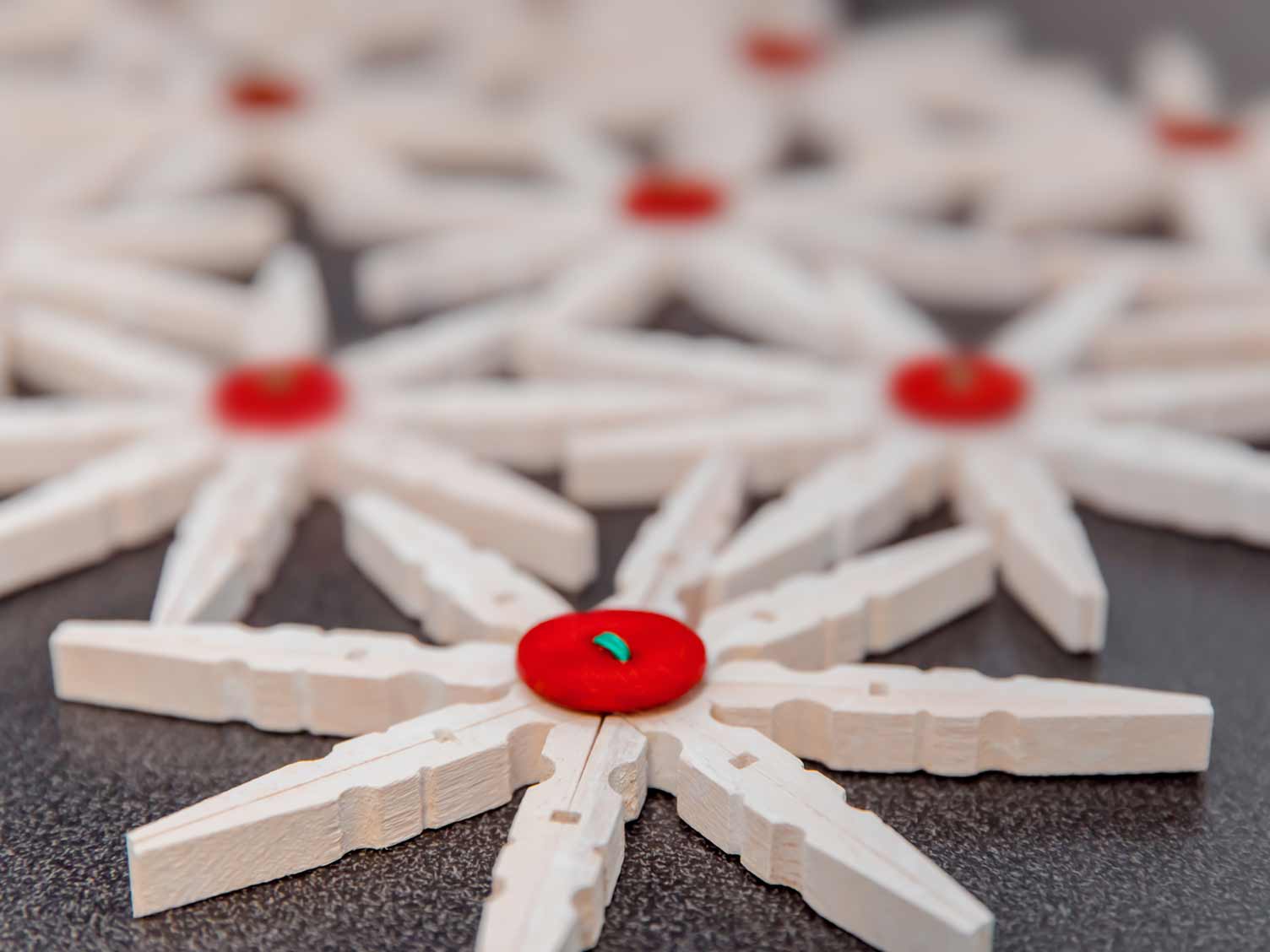 For this, you can either use plastic or wooden clothes pegs to create these snowflakes to hang either inside or outside your house. All you will need to do is glue the pegs together for easy yet distinctive decoration. If you have white clothes pegs, then that would be best but it's nothing that paint can't fix!
Holly and berries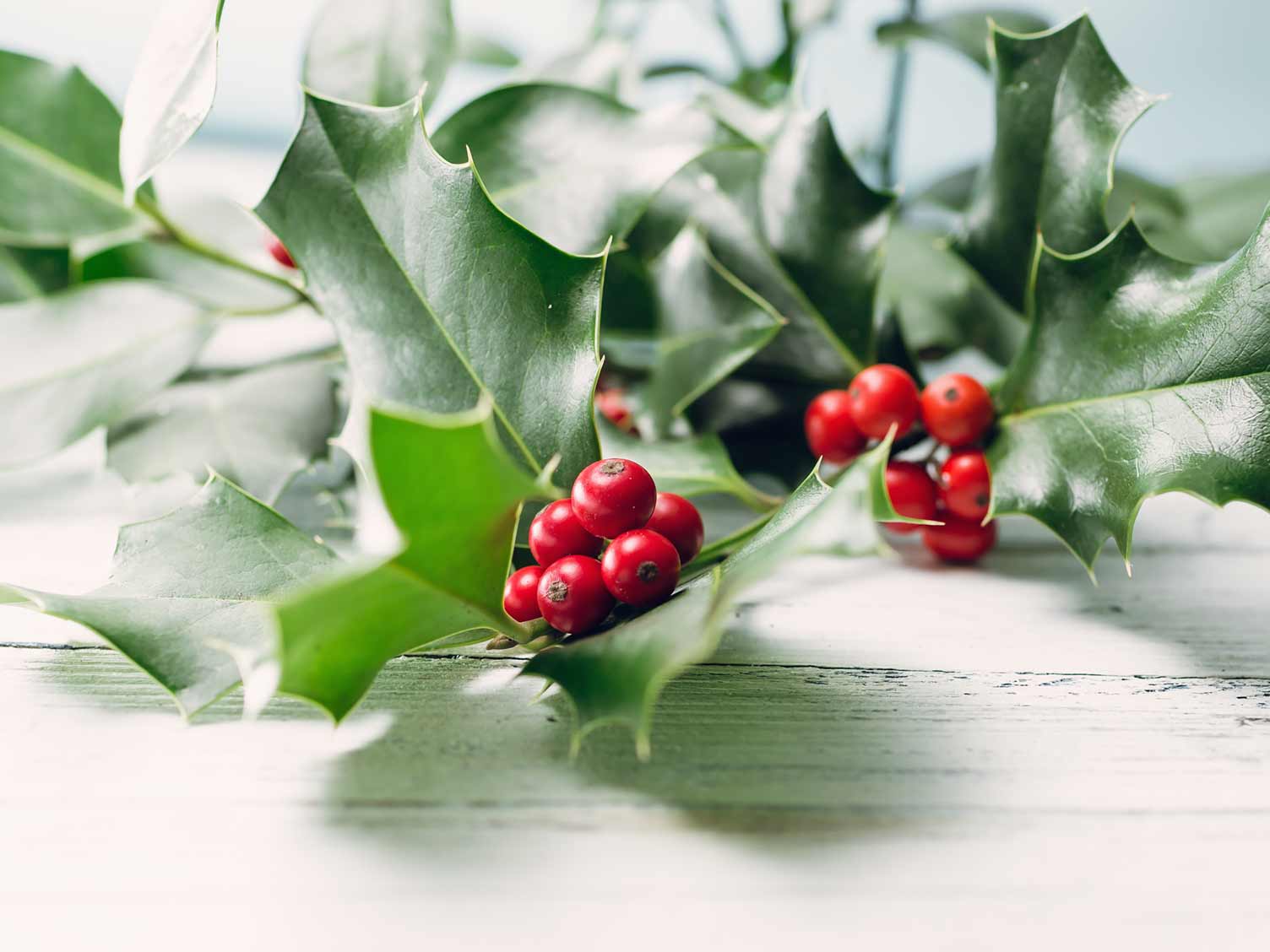 When you think of Christmas you won't have to go too long without thinking of holly. The traditional holly and berries are the stereotypical decoration for this time of year. Why not gather holly and berries from your garden? You can add these to your doorways and window frames to really give your house the traditional Christmas look.