Start simple
One of the most important points to bear in mind is to keep it simple in your garden rather than incorporating many different materials throughout. This is ideal, because especially in a small space it can leave the space feeling cluttered. Instead, restrict the materials you use, choosing a couple that can be utilised throughout the garden.
For example, choosing natural cobblestone can be great for paving, walls, and water features in a traditional style garden. On the other hand, darker slate and metal like steel may be more suited to a contemporary themed space.
Ultimately, aim for a cohesive design from the interior of your own home to the outside for a great impact. After all, your garden is an extension of the living space. Therefore, choosing a paving that is a continuation of your inside space can help to tie the spaces together. By staying simple with materials and design, you will draw attention to the features that you want to emphasise.
Level up
Making the most of small garden designs is one of the key factors to remember. To make the most of the space, use levels to add height, interest, and make the space feel bigger. For example, add retaining walls, which are pretty and purposeful as they help to level out sloped or uneven gardens. Build a retaining wall using your chosen materials and fill it with plants that have been in the spotlight at Chelsea over the years.
Alliums are a bold, architectural choice with their upright stems and rounded flowerheads. Allium hollandicum is a type that grows up to 1m tall, with spheres of purple star-shaped flowers. Pollinators will also love these blooms, so plant them in a sunny but sheltered spot where they will thrive. Although they don't need regular feeding, it can be beneficial to give them a boost with Miracle-Gro All-Purpose Concentrated Liquid Plant Food.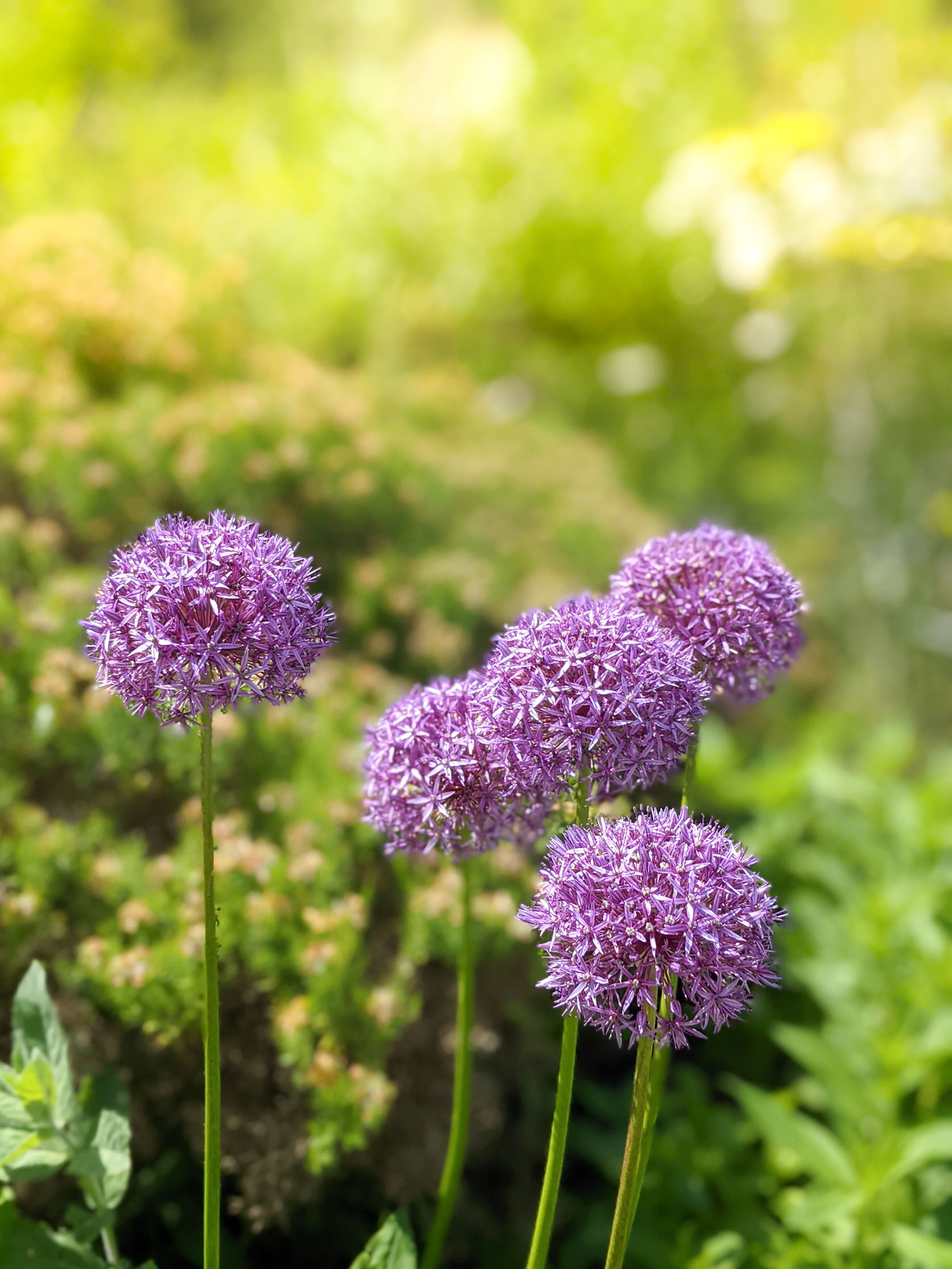 Lupins are another Chelsea classic, with their height and showstopping flowers that tower over other border flowers. 'Red Rum' has deep red flowers for some drama in the border or choose 'Persian Slipper' for spikes of purple and white flowers. As long as they have a well-drained soil with plenty of sun, these hardy flowers will flourish.
To keep the show going on, give your beds and borders a bolster with Miracle-Gro Peat Free Premium Border Booster Soil Improver. Not only will it improve the vitality of the plants, but also encourage stronger roots to grow.
Spectacular show-stoppers
Unlike Chelsea, your garden is there to perform all year. So, you should choose garden plants that will put on a show through each season. Start off by using evergreens to provide structure year-round. Don't just consider flowers in spring and summer, but plants that have autumnal and winter interest too. Roses are bound to put on a show, and 'Sandringham' is a beautiful, classic shrub rose with deep pink flowers.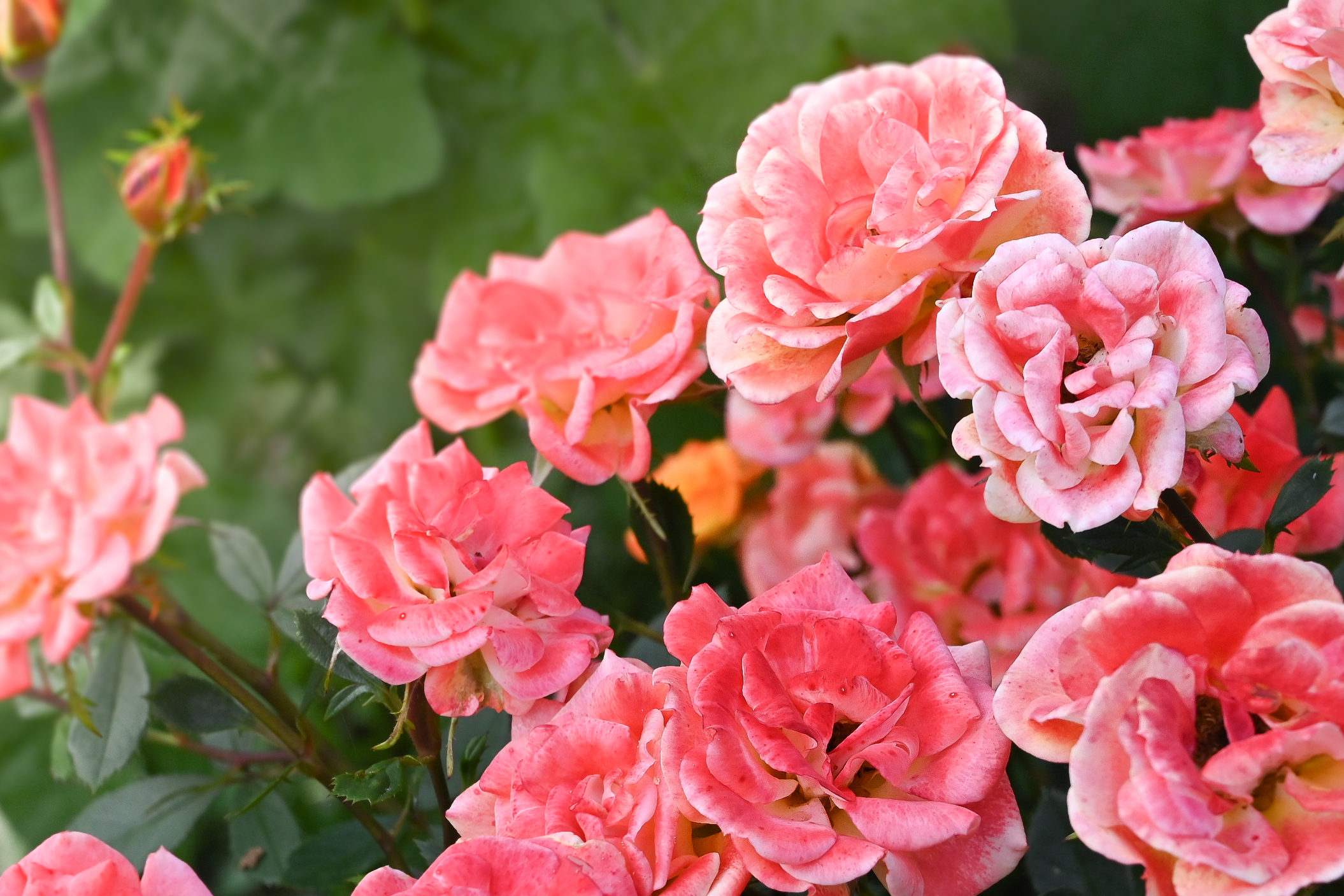 Not only do they look striking, but they have a strong fragrance too, adding another dimension to your garden. As a repeat flowering type, your garden can have blooms in summer through to autumn too. Give roses the boost they need with Miracle-Gro Continuous Release Plant Food that will feed plants for up to 6 months, for twice as many blooms.
Finishing touch
Once your borders are bursting with life and colour, keep them looking pretty and primed by edging them. Not only will it look great, but it will help to emphasise the structure of your garden.
Use a straight piece of wood as a cutting guide and edge the lawn with a half-moon edging iron. This is great if you want a clean-cut edge, however if you'd rather the perfect waved edges, use your garden hose as a marker.
Alternatively, for physical edges and borders, you can install stone edging as a sophisticated finishing touch. Choose material and colours that suit your garden style and it will help to enhance the space and create a tidy and cohesive appearance.
Create your own Chelsea Flower Show garden at home this year, with plants that will put on a show all year round. With these tips you can have flourishing flowers and spectacular structure with your own back garden design.