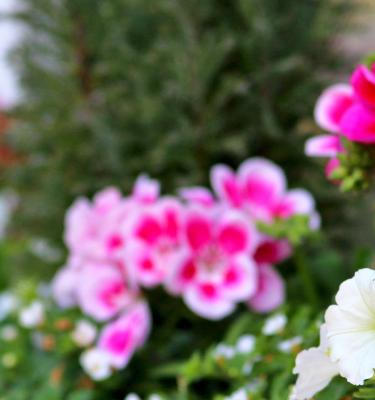 Top tips for balcony garden planters
Many people in the UK live in flats/ apartments, but that doesn't mean they can't get involved and enjoy a spot of gardening on a balcony. We recently discussed planters on your patio and creating a balcony garden will involve a lot of similar points involving balcony planters.
Balcony Planter Conditions
One of the most important things to keep in mind when planning what balcony planters are appropriate for your home are weather conditions. This is vital because it directly affects which species can survive and thrive on your balcony.
Sunlight
How much sunlight does your balcony get in a day? If you have an area which gets a lot of sunlight there will be a different range of plants available to you than if you were to get less sunlight. Perhaps a portion of your balcony gets more sunlight than the rest, in which case you need to plan which garden planters will be situated there. Planters that are hung or fixed to railings will likely get more sun and need to be watered more, especially during the summer months.
Wind
Depending on the height and exposure of your flat you may find your planters being very affected by winds which can dictate what choice you have for plants. If your balcony is particularly exposed to high winds you can use screens or mesh to block it to a certain extent. In doing this you can create a micro-climate for a greater range of plants to be able to survive in.
Natural Water
Unless you are on the top floor of your building you will often have an overhanging balcony/ building above which can limit the amount of rainwater that your balcony planters will get. If this is the case you need to be wary of frequently watering your balcony planters and it is possible that you may need to include some plant food due to the limited nutrients present in tap water.
---
Different Types Of Balcony Planter

Hanging Planters
If your balcony is particularly small then you will need to make the most of every bit of space you have. If this sounds like your balcony then you might want to consider having hanging planters which go nicely on railings or perhaps from the ceiling if there is one overhanging from the floor above. It is worth noting that if there is a weight restriction you can purchase lightweight soils and compost that are made for this purpose.
Potted Planters
This is the most obvious one and it is very similar to what you might see on a garden patio. Pots and containers come in many shapes and sizes and they can be designed to suit your taste. Be aware that if you are opting for particularly heavy balcony planters then you should look to place them close to load-bearing walls or joists.
Stacked / Vertical Planters
We recently spoke about how to make vertical gardens, which would come in handy when creating a balcony garden. There a number of space-saving ways that you can enjoy a full range of plants such as fixing window boxes to the wall, or using some old furniture or wooden pallets to bring your green balcony to life.
---
What Are The Best Plants For Balcony Gardens?
Weather Tolerant
As a result of the likely added sun and wind exposure, it is important first and foremost to seek plants that are drought and wind tolerant. If your balcony is susceptible to these conditions then ideal plants for you might include Cedars, Wollemi Pines and Cordylines. If in doubt here opt for low growing plants as they are mostly all wind resistant.
Evergreen
Not only are deciduous plants less tolerant of heat and wind, but they also aren't very aesthetically pleasing during the winter months. If you are thinking of using your balcony in the winter with some comfortable seating and an outdoor heater, it is always preferable to have some year-round greenery to keep your interest.
Suitable For Potted Life
This may seem like an obvious one but you must remember that these plants will remain in planters for their lifetime, so they have to be suitable to serve that purpose. At the very least you should be selecting slow-growing plants that can be pot bound for years. It is a good idea to use a soil-based compost when planting as this will aid in retaining some of the moisture.