How to care for snake plants
Easy steps on how to care for snake plants
If you're looking to purchase a snake plant or have one already adding flair to your home, we can make sure it stays happy and healthy. Read our easy guide on caring for this striking and low maintenance houseplant.
Watering snake plants
Do not overwater your snake plant. To test whether it needs watering, stick your finger into the soil up to your second knuckle – if the soil is moist, hold off on watering. Water your snake plant less in winter. Also, try to avoid getting the leaves wet when you do water it.
If you can, water from the bottom of the pot, this is ideal, as it will help the plant stabilise as it grows.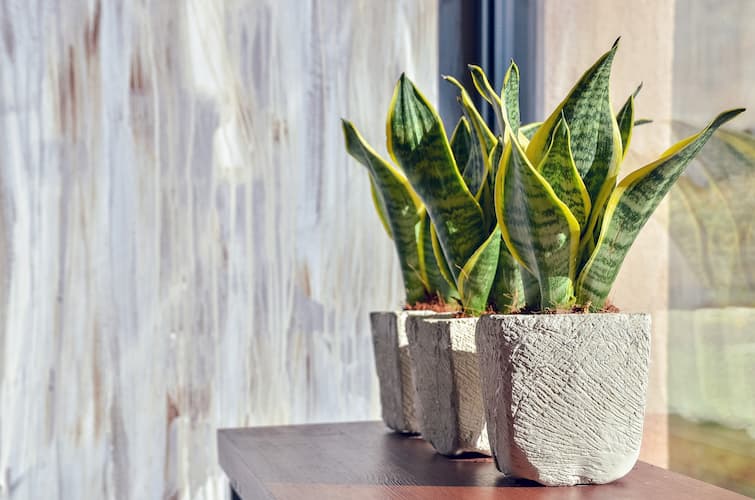 Where to position snake plants
Keep your snake plant in a well-lit area of the house, but out of direct sunlight.
Keep this plant away from pets and children, as it can be toxic to them if ingested.
Caring for snake plants
Wipe down the leaves with a damp cloth to remove any dust build up to help the plant grow.
By spring, if the plant looks to be outgrowing the pot, simply divide the plant (leaves and roots) and repot the second section.