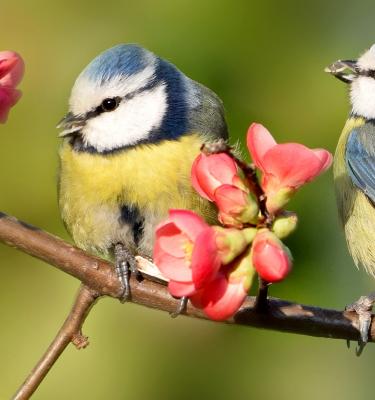 19 common British birds you can find in your garden
Identify the birds in your garden
British gardens are full of nature and can attract many different species of bird throughout the seasons. Some birds are year-round inhabitants that you'll come to recognise, whilst others are seasonal visitors. Gardens provide a safe haven for birds, and if you plant up with them in mind, can provide them with all the food, shelter and water they need throughout the year.
As well as providing shop-bought food, why not have a go at providing natural food sources in your garden by planting small trees, berry-bearing shrubs and flowers that not only attract insects, but have seed heads to help encourage different species of birds into your garden. Look for foliage plants as well that will provide shelter and protection from prey that will clothe a wall or fence.
Here are 19 of the most common birds that you are likely to spot in your garden in Britain.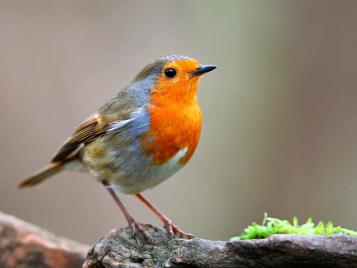 1. Robin
The Robin is consistently voted as Britain's most popular garden bird and it's easy to see why. With its curious nature and bright red chest the robin can be spotted all year round especially at Christmas, which is why it has long been symbolic of Christmas (you're sure to find one on a Christmas card if not in your garden).
To encourage robins into your garden, as well as providing shop-bought food, create a garden that encourages their natural prey. Planting small trees and shrubs provide perfect habitats for the types of minibeasts that robins love to eat. Robins are ground feeders so provide some low-growing ground cover plants such as ivy, cottage geraniums and periwinkle.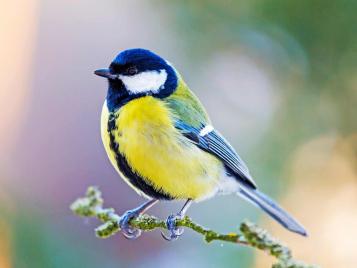 2. Great Tit
The resident Great Tit is the largest of the British Tit family. If you're looking with your eyes you should see a black head with white cheeks. If you are listening with your ears, a two-syllable song is your give away. During the winter, the bird will join other breeds of Tit and form a flock.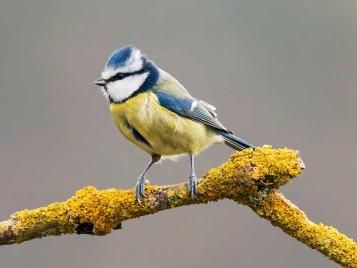 3. Blue Tit
The Blue Tit is a colourful species, boasting hues of blue, yellow and green. This attractive yet tiny bird is easily recognised in UK gardens. They tend to flock in groups in the winter as they search for food to feed their large families.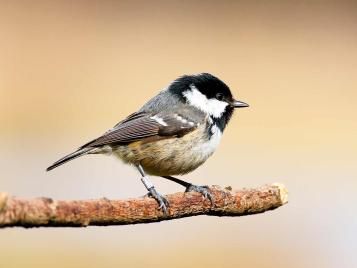 4. Coal Tit
The Coal Tit is more grey-black than its more colourful relatives. This particular breed sports a white mark on the back of its neck which helps with identifying them. During the colder months the Coal Tit will join other Tits and fly in flocks in search of food.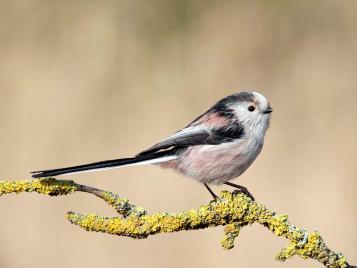 5. Long-tailed Tit
The Long-tailed Tit is a tiny, gregarious bird that is quite fluffy with pinkish colouring. It can usually be found in flocks or twenty or more. As the name gives away, this particular breed has a large tail that exceeds the size of its body.
To encourage Tits into your garden have a variety of feeders but tits especially love hawthorn and elderberries in the autumn so if you have the space try planting at least one of these in your garden. They also eat pollen and insects so grow a mixture of wildflowers to attract insects in and to provide pollen. As well as wildflowers easy flowers to grow to provide a great food source for tits include calendula, nasturtiums, salvias and lavenders.
6. Goldfinch
The Goldfinch is arguably one of the prettiest British garden bird with its vibrant red face and yellow wings. Listen out for their peaceful twittering around the bird stand for a likely spotting. Increasingly Goldfinch are visiting UK garden feeders – however by winter they will have migrated to warmer climates as far away as Spain.
Goldfinches love fine seeds like niger seeds and are particularly fond of Teasel and Verbena seed heads so have a go at growing these in your garden to encourage these gorgeous birds.
The article continues below, read on to discover more birds you can find in your garden.
Special feature by David Domoney
There is plenty of goodness in gardening, and here are some of the top ways you can benefit from getting into your garden.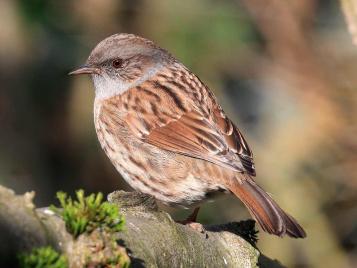 13. Dunnock
Another small bird, the Dunnock is brownish grey in colour and quiet in nature. Often a solitary bird, the Dunnock is usually spotted hopping near a flower bed or shrubbery-heavy area. Their movements are a giveaway of their species – look for a nervous shuffling movement to identity a Dunnock in your garden. With feeding habits similar to the Wren the Dunnock will also appreciate areas suitable for invertebrates as well as plants to escape into.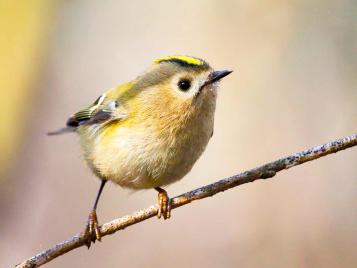 14. Goldcrest
The Goldcrest is the smallest bird in the UK. Grey-brown in colour they have a pale underbelly and a striking black and yellow stripe across their head. When spotting Golfcrest's, you can tell the gender by their colouring. Males have an orange middle to their stripe while females do not.
With their tiny beaks, Goldcrests love to pick insects out of pine needles so if you have room try growing a conifer to encourage these pretty little birds.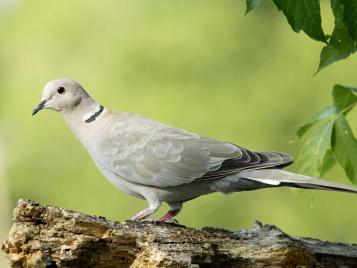 15. Collared Dove
Pale, pink-grey to brown in colour, Collared Doves sport a distinctive black 'collar' around their necks which give them their name and identify them for garden spotting. Another clue to look out for is their reddish eyes and feet, if you can get near enough. Otherwise, listen out for their familiar monotonous cooing sound which is another sure giveaway.
16. Wood pigeon
The UK's most common Pigeon, the Wood Pigeon is also the largest. The breed is mostly grey with white detail on the neck and wing. Listen out for its familiar cooing sound and the clatter of wings when it's in flight.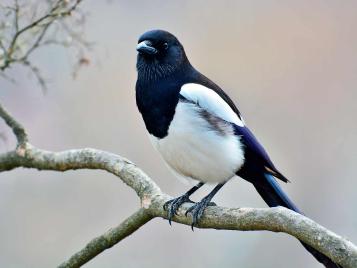 17. Magpie
The Magpie is a noisy and sometimes destructive bird, distinguishable by its monochrome plumage and unique long tail. If you get a closer glance you will notice a purple-green hue to their dark feathers on the tail and wings. Best not to encourage into the garden as they do like to catch young songbird fledglings in spring.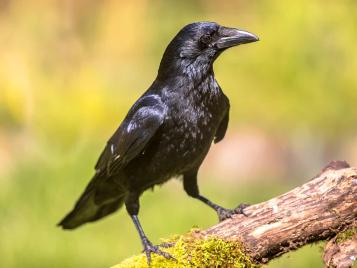 18. Carrion Crow
This bird is all black in appearance and can act clever and fearless. The Carrion Crow can however be quite wary of humans – however if they find a safe spot for feeding they will surely return to that spot again. A fairly solitary bird, they are often spotted alone or in a pair.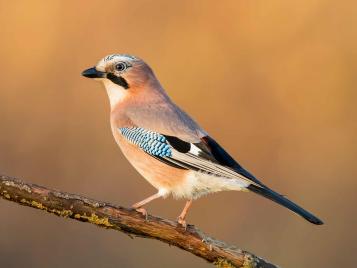 19. Jay
The Jay is the most colourful member of the crow family and it can be seen all over the UK, except for far northern regions. These birds can be difficult to spot as they enjoy the cover of woodland and have a sweet spot for gardens with plenty of coniferous trees. The Jay is renowned for feeding on mainly acorns, especially in autumn where it can be seen burying them in preparation for winter.