Your Monthly Planting Guide
November
It's almost summer…
The spring garden is at its absolute best now, with trees, shrubs, perennials and seasonal annuals all flowering, fruit trees and vegetables showing the promise of crops to come and the lawn lush and green. It could be a time to sit back and rest on your laurels, enjoying the rewards of the hard yards you've done throughout the year, but...
There's still work to be done to prepare your garden for the long and most likely hot summer ahead. Feeding and watering are paramount this month. So too is repotting of indoor plants, orchids and other plants in larger pots and tubs. In cooler mountain and hills areas, rhododendrons and azaleas are at their very best.
Vegetables
What to harvest now:
It should be possible to pick a reasonable quantity of rhubarb every couple of weeks at this time of the year, when it is growing quite vigorously. Some early crops of veggies may also be ready to pick or pull up – baby or Dutch carrots, spring onions, leeks. Watch the productive garden carefully and harvest whatever looks good, and is ready to eat, on a regular basis.
What to plant now:
There's still plenty of time to plant summer veggies this month. Staggered plantings over four to six weeks will ensure you have continuity of supply in mid-Summer. Plant into well prepared and fertilised soil. Add a long-term or slow release fertiliser and mix through the soil then moisten well a few days before planting.
If space is at a premium, choose dwarf or bush varieties rather than the traditional large types that need lots of space and support. There's even dwarf zucchini and pumpkin types that form neat clumps rather than spreading wildly.
Plant seedlings of the following:   
Asian greens
Beetroot
Carrot
Celery
French bean
Lettuce
Leek
Onion
Dwarf pea
Climbing pea
Pumpkin
Silver beet
Spring/Green onion
Sweet corn
Tomato
Zucchini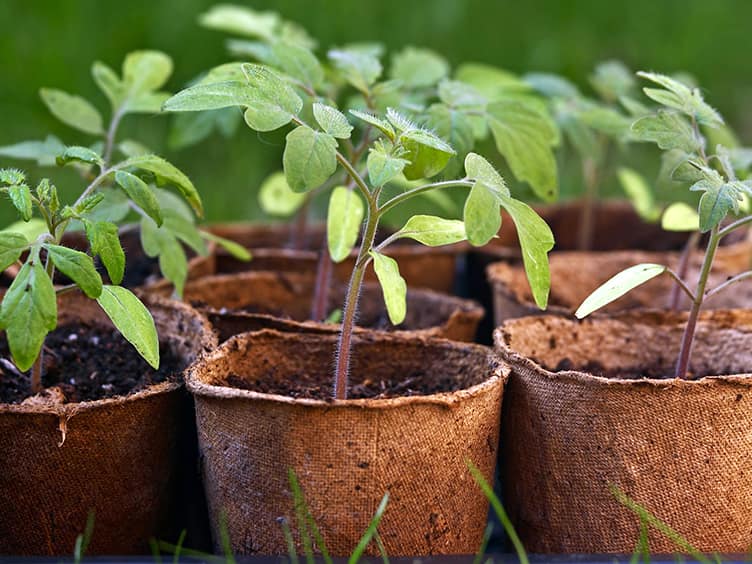 Veggie patch tips for November:
Water in newly planted seedlings with a liquid fertiliser for vegetables and herbs such as Osmocote Boost+Feed Vegetables, Tomatoes & Herbs or a certified organic fertiliser to give them a good start.
Hammer in stakes for bush tomatoes and put in supporting tripods, trellises or string lines for climbing crops like peas and beans.
Hand pull or hoe out weeds as they appear – they compete for nutrients and moisture and may also harbour pests that could attack your crops. 
Fruit
What fruits to harvest now:
Tropical fruits and citrus are ready to pick in warmer areas. Strawberries will be flowering and fruiting fairly well in most areas, although it may still be a little early for good crops in southern areas. Honeydew melon, watermelon and cantaloupe are still in season in hot, dry regions.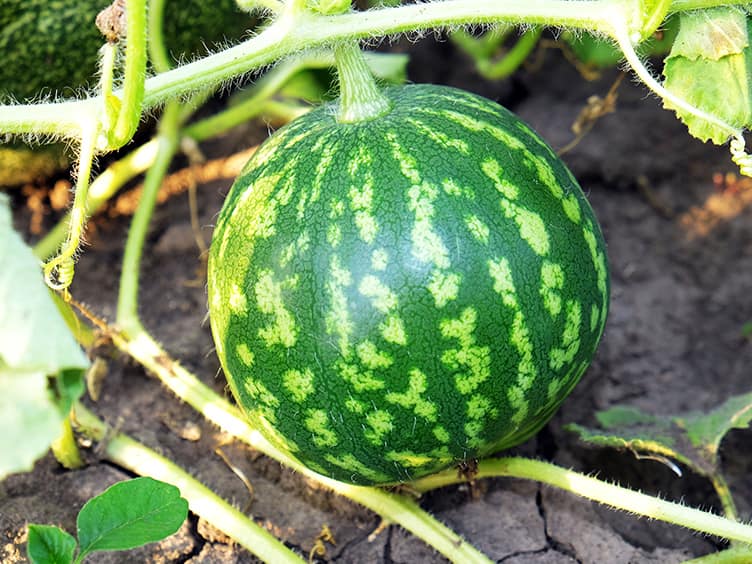 What fruit to plant:
Evergreen fruiting plants such as passionfruit vines and citrus can be safely planted in most areas now the likelihood of frosts is minimal. Potted deciduous fruit trees and vines (blackberries, raspberries, kiwifruit) can be transplanted this month. The range available may include:
 Fig 
Apple
Pear
Cherry
Plum
Apricot
Plumcot
Nectarine
Peach
Persimmon
Almond
Walnut
Mulberry
Pomegranate
Quince
Raspberry
Blackberry
Kiwifruit (one male to every 4 female plants)
Flowers
What flowers to plant:
Continue planting gladiolus corms every few weeks throughout November. Dahlia tubers should also be planted this month – divide clumps and plant tubers singly, making sure each has a growth eye. Hammer in stakes about 450-600mm apart and plant one tuber at the base of each to provide support as the plants grow. Green cuttings taken a couple of months ago should have good root systems by now and can be planted out.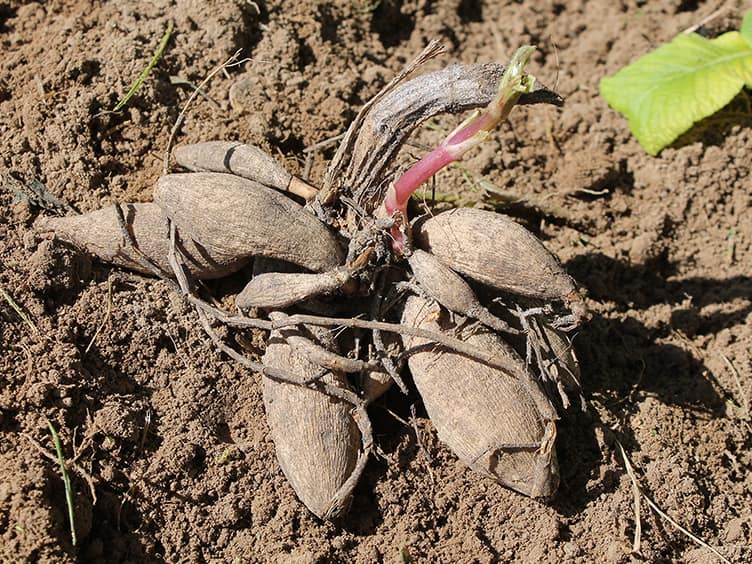 Plant out seedlings of:
Amaranthus
Aster
Bedding begonia
Candytuft
Carnation
Celosia
Geum
Hollyhock
Linaria
Nasturtium
Petunia
Portulaca
Salvia
Scabiosa
Sweet William
Verbena
Wallflower
Zinnia 
Indoor Plants
 

Tips for Indoor Plants:
It's time to repot indoor plants that have outgrown their pots or are simply in need of some TLC. Use Osmocote Professional Indoor Plants Premium Potting Mix that's less prone to fungus gnats – it's made from coir fibre, not composted materials.
Keep the air around indoor plants humid by regularly misting plants with a water atomiser.
Wipe leaves occasionally with a damp cloth to keep them clean.
Feed fortnightly with ready to use Osmocote Pour+Feed Indoor Plants – no mixing required. There are also Pour+Feed products for orchids and cacti.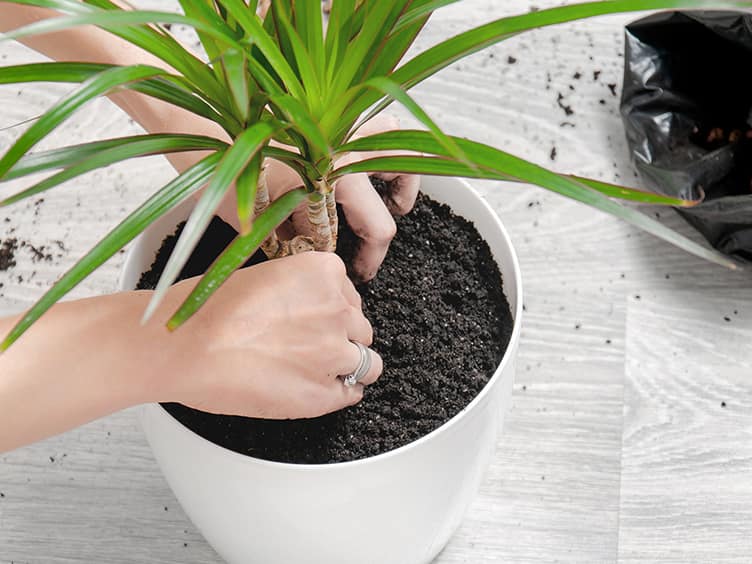 Lawn
Maintenance tips:
Regular mowing will keep existing lawns looking neat. Raise the cutting height to leave the grass a little longer and protect the crowns and runners of grasses from the increasing heat of the sun. A longer, thicker sward also helps keep the soil, and roots, cooler. Leaving the clippings on the lawn will also help, although it may look a little messy.
During dry spells, water the lawn well at least once a week (if permitted by local water authorities). Light sprinkles on the grass every day or so not only waste water but encourage the roots to the surface.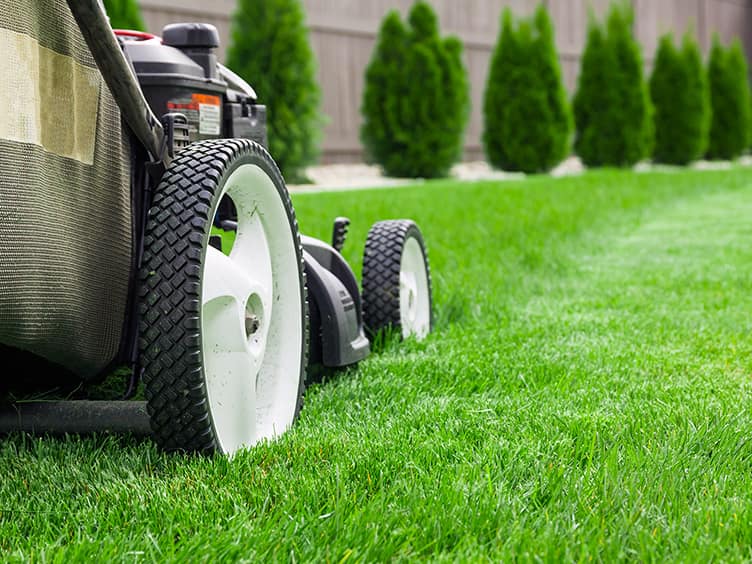 Garden Tasks
Things to look out for and do during the month:
Keep flowering annuals, vegetables and herbs growing well with regular applications of Osmocote Boost+Feed All Plant Types.
Evergreen shrubs can be lightly trimmed to keep them neat, particularly those being trained as topiary, mop-tops or other geometric shapes. Regular clipping through the growing season will maintain their forms.
Melbourne Cup Day (the second Tuesday in November) is traditionally the time to repot orchids that have just finished flowering. Only those that have outgrown their existing pots or are not growing well should be removed from their old pots. Shake off the old potting mix or bark, trim any obviously dead or diseased roots and pot up, using fresh bark or mix, into a pot that comfortably holds the root ball.
Continue fungicide sprays on fruit trees to combat fungal diseases like brown rot and freckle.
Spring bulbs will be dying now – mark their locations with small stakes so you know where to find them when it comes time to dig them out.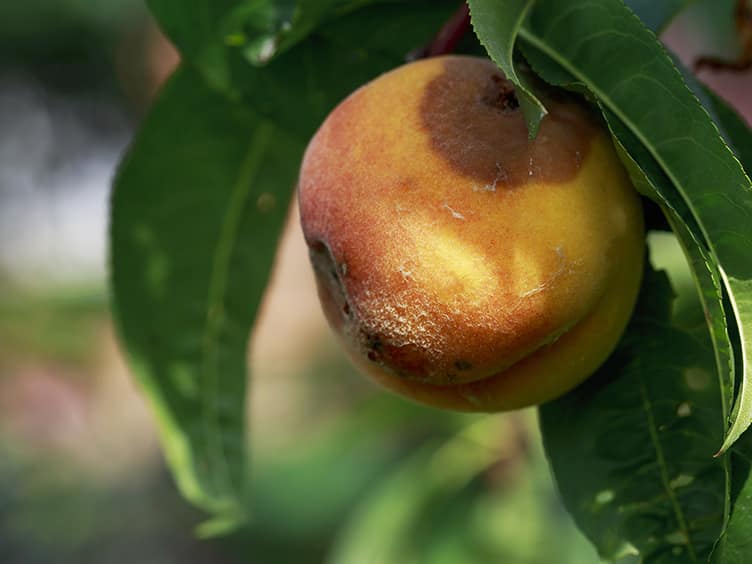 ​
Pest Control:
Slugs and snails can be active whenever there are young plants around – Defender Snail & Slug Pellets in a bait trap will protect your plants and keep your pets safe.
Watch for aphids and other sap-sucking pests on young plants and the soft shoots of other trees and shrubs. Defender Pyrethrum Insect Spray will control them. Don't forget to spray the undersides of leaves as well as the top surfaces.
 Roses and other shrubs are susceptible to a range of fungal diseases like black spot and powdery mildew. Use copper-based fungicide to control them.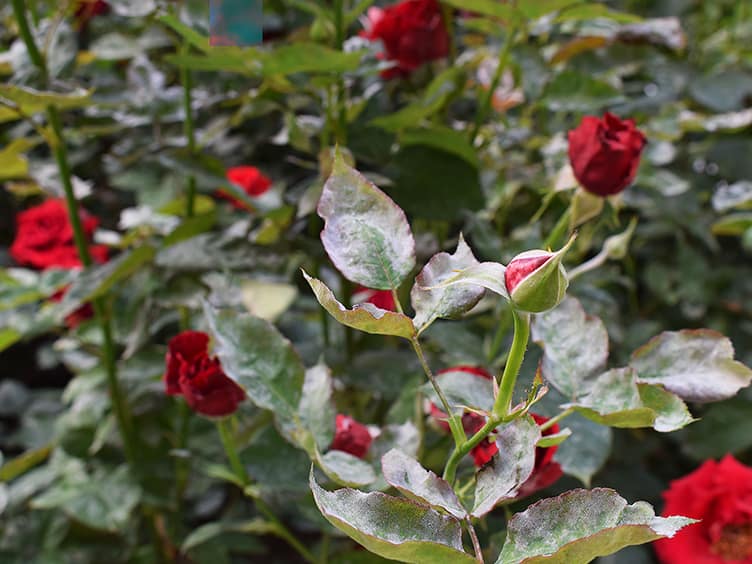 ​

Find your local store and start growing your garden.
Looking for gardening advice or hunting for a specific product? Visit your local store and get help from dedicated staff.
Find your local store and start growing your garden.
Looking for gardening advice or hunting for a specific product? Visit your local store and get help from dedicated staff.
What to do in your garden in November