Explore things to do in your garden every month
Gardening in October
Warm, balmy days…
Longer, warmer days mean plenty of time outdoors in the garden. Mid spring is the perfect planting time in all parts of Australia – the soil is warm, temperatures are not too high and there's often good rainfall to encourage good plant growth. The lawn mower usually gets a good workout this month, following fertilising last month.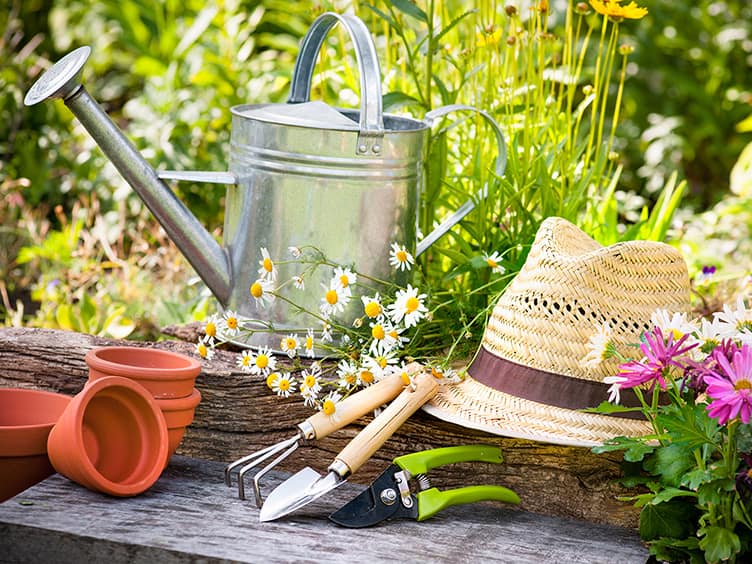 While the garden's going well, so too are the weeds!  It's important to get on top of them now, before they take over completely. Remember when outside to wear a hat and slop on the SPF 30+ sunscreen to protect against damaging UV rays. Don't let mild days fool you into thinking you won't get sunburn.
What to plant now:
October is "planting month"! Conditions are optimal nationally for everything from seeds and seedlings of flowers and veggies through to lawns, evergreen trees and shrubs and potted deciduous plants in full leaf. Garden centres will be bursting with stock now, so plan a visit next weekend.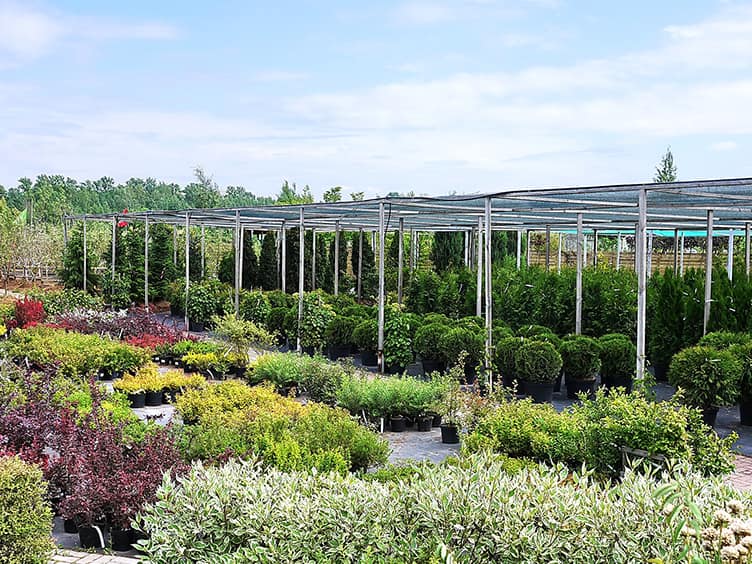 Bloomer pots of spring flowering annuals can still be planted out this month for patches of instant impact colour – pansies, violas, Iceland poppies, cinerarias, calendulas are just a few. Plant seedlings of bedding begonias, marigolds, impatiens, petunias and nasturtiums.
Woody and perennial herbs:
"Hard" herbs - rosemary, sage, thyme, bay laurel, oregano, mint* – can planted now. "Soft" herbs – parsley, basil, coriander, chives, tarragon – may also go in now.
*Mint should be grown in a pot to stop it becoming invasive.
Spring & summer vegetables: 
Keep sowing and planting all the salad favourites as well as beetroot, beans, peas, and Asian greens. Tomato seeds may be sown in trays in cooler areas, and seedlings transplanted in warm regions. 
The Vegetable Patch:
Harvest now:
Asparagus may still be producing new spears now, but don't harvest past the first week or so of the month. After that, allow spears to grow on to become fronds, which will help build up the crowns for next year's crop. Rhubarb should be growing well enough now for a first harvest. Pull and twist stems to pick – don't cut them. Trim off the bases and leaves, which can be composted but not fed to animals or poultry because they are toxic.
What to plant now:
It's full-steam ahead in the vegetable patch now, no matter where you live! Prepare the soil by hoeing to remove lumps and weeds, then rake level. Moisten well a few days before sowing or planting.
Sow seeds or plant seedlings of the following:   
Asian greens
Beetroot
Broad bean
Carrot
Celery
French bean
Lettuce
Leek
Onion
Dwarf pea
Climbing pea
Potato tubers
Pumpkin
Silver beet
Spring/Green onion
Sweet corn
Tomato*
Zucchini 
*In cool to cold areas, sow tomato seeds in trays and keep them under cover or indoors until seedlings are strong enough to go into the garden, in about a month's time.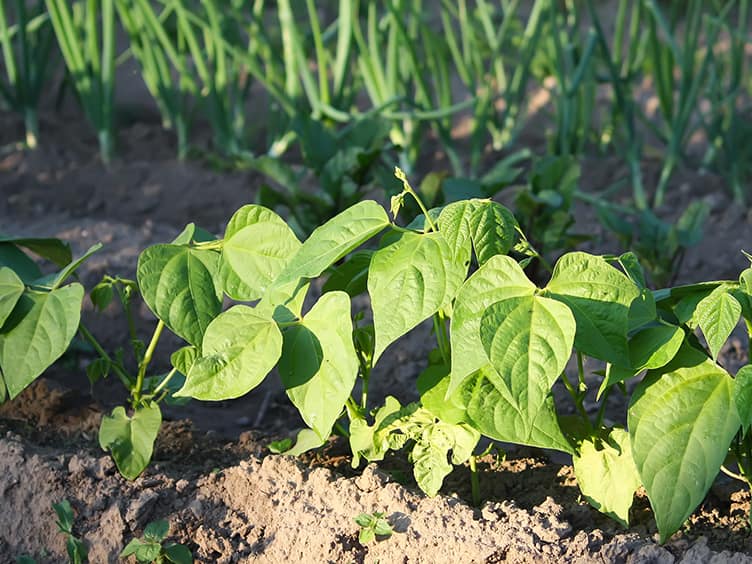 Veggie patch tips for October:
Water in newly planted seedlings with a liquid fertiliser for vegetables and herbs such as Osmocote Boost+Feed Vegetables, Tomatoes & Herbs or a certified organic fertiliser to give them a good start.
After sowing seeds, water them in then wait until shoots appear before watering again. 
Hand pull or hoe out weeds as they appear – they compete for nutrients and moisture and may also harbour pests that could attack your crops. 
Fruit & Flower Beds:
Fruits to harvest now:
Tropical fruits and citrus in warmer areas will be ripening now and ready to pick. There may also be some early strawberries appearing in northern regions.
Honeydew melon, watermelon and cantaloupe are in season now in hot, dry regions.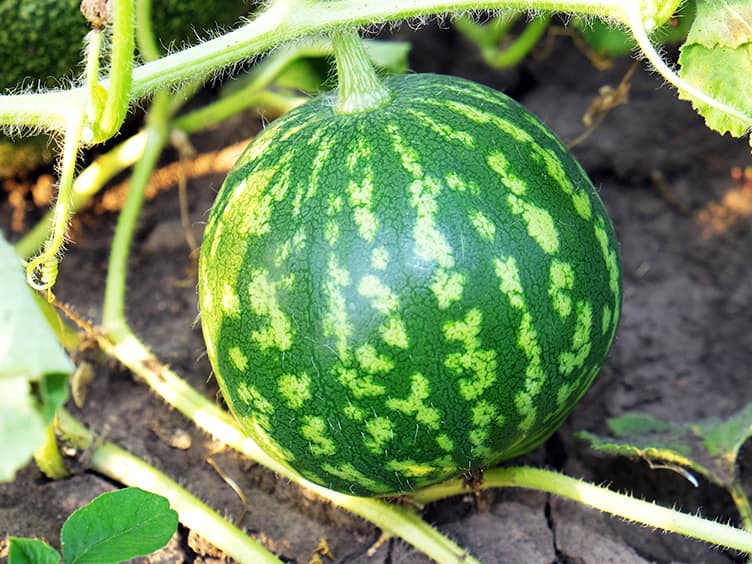 What fruit to plant:
Evergreen fruiting plants such as passionfruit vines and citrus can planted in warm to tropical areas. In temperate to cool areas, wait until the danger of frosts has passed. Potted deciduous fruit trees and vines can be transplanted this month. It's best to get them in and established before the weather gets too warm in late spring. The range available may include:
Fig 
Apple
Pear
Cherry
Plum
Apricot
Plumcot
Nectarine
Peach
Persimmon
Almond
Walnut
Mulberry
Pomegranate
Quince
Raspberry
Blackberry
What flowers to plant:
It's time to plan, and plant, for the festive and holiday seasons. Dame Edna's favourite flower, the gladiolus, should be planted during October if you want flowers for late December. Corms take about 60 days from planting to peak flowering. Staggered plantings a fortnight apart will ensure continuity of blooms well into January.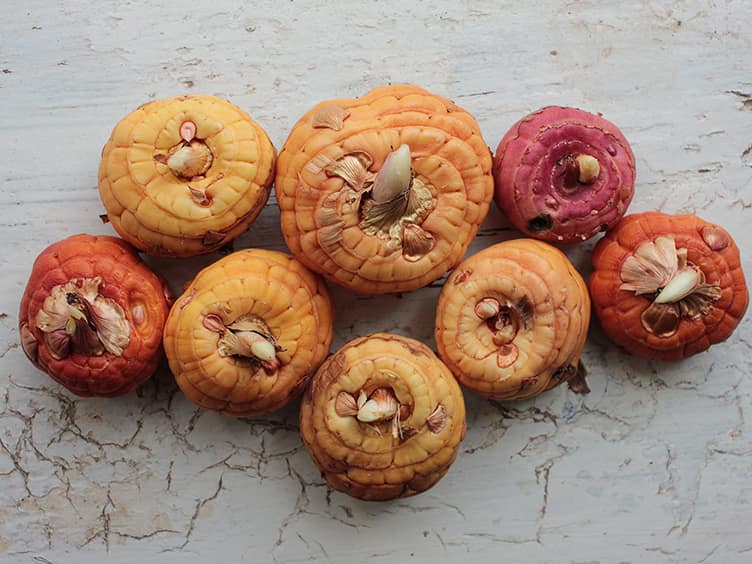 Sow seeds or plant out seedlings of:
Amaranthus
Bedding begonia
Candytuft
Carnation
Celosia
Geum
Linaria
Nasturtium
Petunia
Portulaca
Salvia
Scabiosa
Sweet William
Verbena
Wallflower
Zinnia
Garden jobs for the month:
Keep flowering annuals and bulbs growing and flowering well with regular applications of Osmocote Boost+Feed All Plant Types.
The last of the spring blossom trees should be pruned now. Prune to encourage new growth that will flower next spring. 
Australian native shrubs like bottlebrushes benefit from a light trim after flowering. Cut just behind the faded bloom to encourage new shoots. Keep up the regular copper-based fungicide sprays on deciduous fruit trees to combat fungal diseases like brown rot and freckle. 
Most of the spring flowering bulbs, apart perhaps from tulips, may be past their best now but don't cut the flowers or leaves off. Allow them to die down naturally.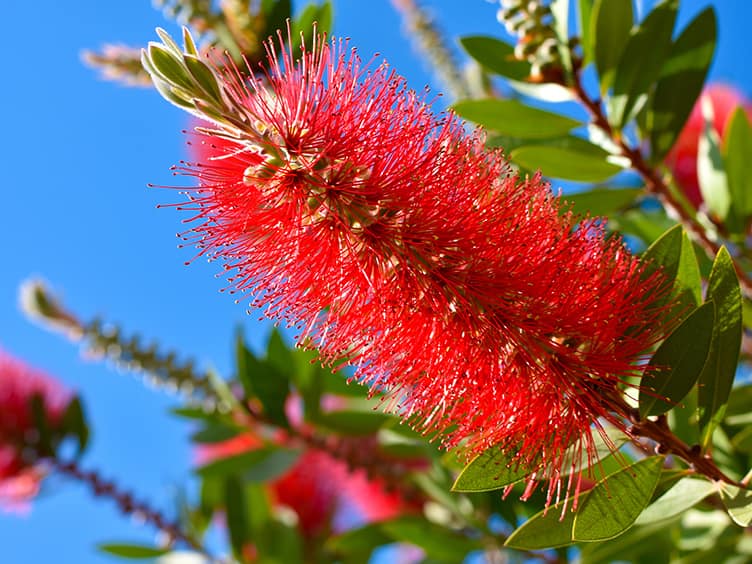 Indoor Plants:
Plants inside the home assist in purifying the air as well as lending a touch of greenery to your living areas. 
Natural light is important but don't stand pots on north or west-facing windowsills where they will be exposed to direct sun through the glass. 
As temperatures warm, make sure to humidify the air by regularly misting plants with a water atomiser.
Wipe leaves occasionally with a damp cloth to keep them clean.
Feed fortnightly with ready to use Osmocote Pour+Feed Indoor Plants – no mixing required. There are also Pour+Feed products for orchids and cacti.
Lawns:
There's still time to get a new lawn in before the weather becomes too warm. Lawn seed should be sown before the middle of the month to give it the best chance of sprouting and growing away well before the soil heats up and burns the tender new roots and shoots. Instant turf can be laid throughout the month. The key to success with any new lawn from seed or turf is keeping it well watered in the first six to eight weeks, until it is well established and has developed strong roots.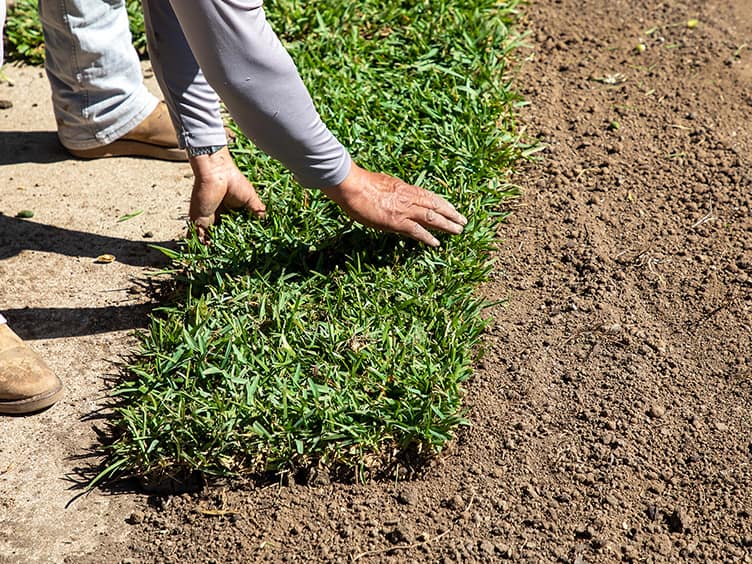 Regular mowing will keep existing lawns looking neat. Raise the cutting height to leave the grass a little longer and protect the crowns and runners of grasses from the increasing heat of the sun. A longer, thicker sward also helps keep the soil, and roots, cooler.
During dry spells, water the lawn well at least once a week (if permitted by local water authorities). Don't be tempted to lightly sprinkle the grass every day or so – not only does this waste water but it encourages the roots to the surface where they will be exposed to the hot sun.
Pest Control: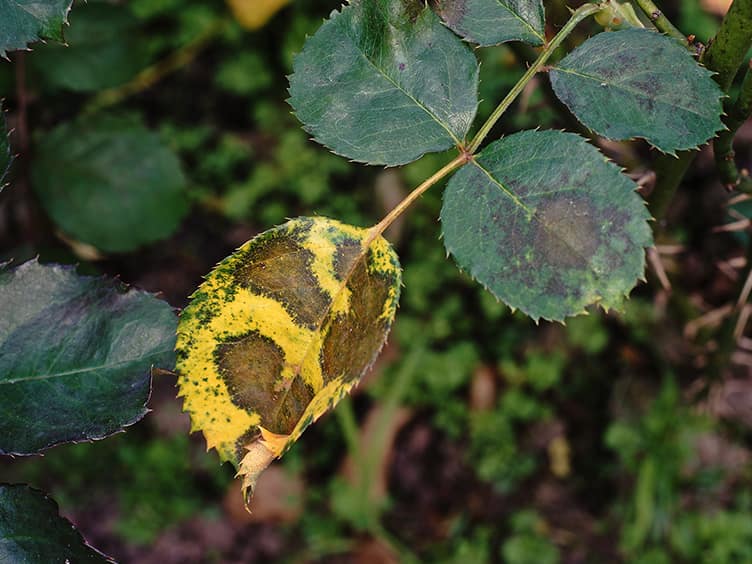 Slugs and snails can be active whenever there are young plants around – Defender Snail & Slug Pellets in a bait trap will protect your plants and keep your pets safe.
Watch for aphids and other sap-sucking pests on young plants and the soft shoots of other trees and shrubs. Defender Pyrethrum Insect Spray will control them. Don't forget to spray the undersides of leaves as well as the top surfaces.
Roses and other shrubs are susceptible to a range of fungal diseases like black spot and powdery mildew. A copper-based fungicide applied when first noticed, and repeated every couple of weeks, will control them.