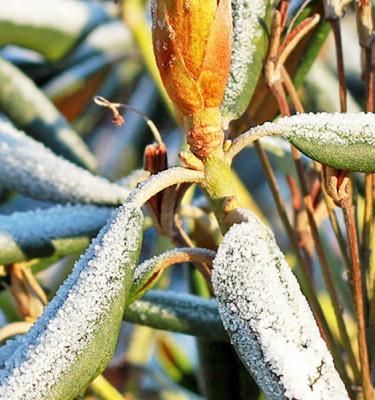 Your Monthly Planting Guide
Gardening in February
February is the last month of winter, and frequently the coldest. It's the end of the dormant period for many plants, so the last opportunity to plant out perennials and fruit trees. Timing this is tricky, as the ground is sometimes too frozen to dig with a spade or garden fork. Even on days when it is too cold to work the soil, there is still time to finish pruning plants ready for them to start regrowing in spring.
What to plant and do in February?
Hopefully over the winter you have found an opportunity to plan what you want to grow in the coming year. If your seeds have arrived, it's time to start sowing some of them. To discover what to plant in February as well as any essential gardening jobs for February simply choose your favourite category below.
Things to do this month
Remove heavy snow from shrubs and trees so that the weight does not snap any branches.
Clean and fill bird baths and feeders.
Create a wildlife pile. Add woody cuttings such as autumn raspberry canes, and other material from around the garden. Place the pile out of the way and leave room to add to it. It will provide welcome shelter for a range of garden visitors.
Create wormery. This is a great way to produce your own liquid fertiliser. A compact and attractive purpose-built wormery is a quick way of turning kitchen waste into something useful. They're also a fascinating way for children and adults to see the impo
Clean and sharpening tools and other equipment.
Make a final check of seed stocks and ordering any that are missing.
Tidy and cleaning the greenhouse.
Repair garden structures, such as fences, sheds and pergolas.
What to do in your garden in February