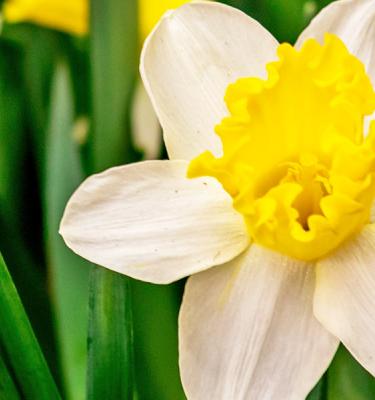 Your Monthly Planting Guide
Gardening in April
April is the height of spring and there are plenty of jobs to do in the garden. But be aware of changeable weather and check weather forecasts. Cold nights, frosts and general low temperatures are all possibilities, which can adversely affect young, new growth, bedding and young vegetable plants. And, of course, there's always the chance of April showers – or even torrential downpours!
What to plant and do in April?
There really is so much to do and plant in April. It's a busy, fun and very rewarding month for gardening. So whether you want to know what fruit, vegetables or flowers to plant in April, simply choose a category below and discover our essential planting tips.
Things to do this month
Keep removing suckers from plants that are grafted onto a rootstock as soon as you see them.
Keep adding suitable material to the compost bin to make your own soil improver and mulch.
Continue to feed garden birds - they need lots of food to feed their young.
Keep hoe and secateurs blades sharp so they work efficiently.
Remove soil from digging tools and clean them before putting them back in the shed.
Feed all your garden plants with a suitable plant food – especially if you didn't do it in March.
Start stocking ponds with new plants – including oxygenating plants.
Check pond pumps and filters are working. Clean them and replace if necessary.
Check for excessive algae and blanket weed growth and remove it if necessary.
Hoe annual weeds regularly to stop them getting established and becoming a problem.
Treat perennial weeds with a weedkiller containing glyphosate to kill their roots.
Treat gravel paths and driveways with a path weedkiller to keep them weed-free for the coming months.
Check plants regularly for pests and diseases and deal with them promptly to prevent them spreading.
Keep protecting susceptible plants from slug and snail damage.
What to do in your garden in April